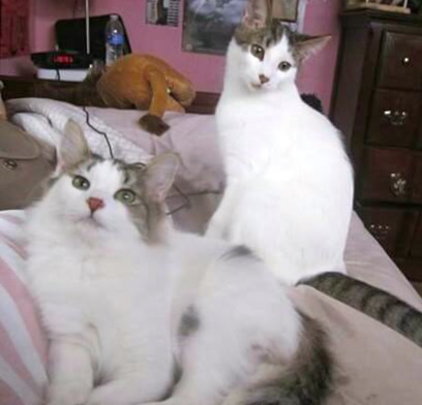 Dear SD CATS supporter,
Spring is a time for kittens, lots of them! And while we here at Cat Adoption Service have our hands full with new kittens, we have also had some very special adolescents sent our way this spring.
Noey and his sister Nia (10 months) were thrown onto the street to fend for themselves when their owner moved away. In his time on the street, Noey suffered an injury to his leg, which was severely smashed, broken in three places. When we rescued him, the injury was approximately 4 weeks old and he needed major surgery to add a bone plate and stabilize the leg. This sweet loving boy deserved no less than a second chance at life so of course we paid to have the surgery done. The surgeon said the surgery appears sucessfull and with the right care and physical therapy, Noey should gain back good mobility in his leg and be ready for a new loving home and second chance at a good life.
At San Diego Cat Adoption Service, we are constantly working to give second chances to as many cats as we can; cats that have been discarded by their owners, or ignored and left to multiply by unaware people. We know you care about ending homelessness for cats. Make sure you spay or neuter your pets, and educate your friends, neighbors, even strangers about the importance of spay/neuter for all pets! It's easy to make a difference. If you have questions about how to help stray cats you know of in your neighborhood, check out the information on our website about us and about other groups, such as the Feral Cat Coalition.
In addition to helping through spreading the word, we really appreciate (and depend on) your donations! There is a great giving opportunity coming up! Global Giving has $75,000 available in matching funds for a bonus day, which will be May 13. On May 13th, between 6 am and 9 pm Pacific time, all donations up to $1000 will be matched at a percentage determined by how much money is raised that day. If you are a recurring donor, or a sometime donor, please mark your calendar for May 13th; giving then will mean your dollar goes further to help us and the kitties!
Thank you again for all you do to help homeless cats! Have a beautiful spring!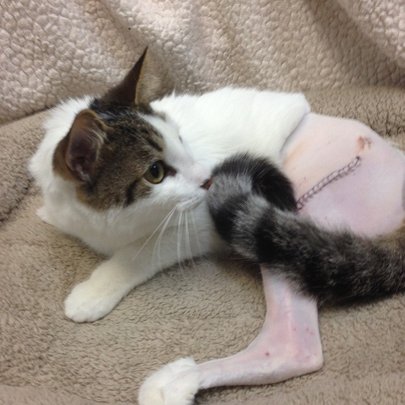 Links: