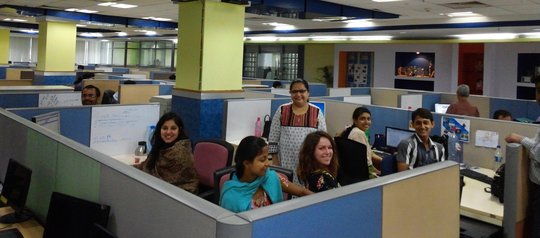 Dear friends and supporters,
Quite a lot happened here at Anudip Foundation since our last project update.
Because Anudip's number of employees is constantly growing, we were searching for a large enough office space able to accommodate us all. We succeeded and together with our social enterprise partner, iMerit Technology Services, we have moved into our new head office in Sector 5 of Salt Lake in Kolkata. Since April we are now neighboring with other IT based companies and enjoying a much more pleasant and productive working atmosphere.
Besides such administrative progress, we are continuing to extend our projects in order to fulfill our overall mission: creating livelihood opportunities.
And so I want to briefly highlight our newest project, the Anudip Academy, as well as our just started focus on persons with disabilities.
The Anudip Academy was launched, in partnership with NetHope, in the town of Baruipur near Kolkata on May 6, 2014. The partnership between Anudip Foundation and NetHope, a global technology alliance of the world's 40 largest humanitarian organizations, will build on proven skillsets, assets, and experiences. With this project we focus in particular on motivated youth that are university and technical college graduates but need "polishing" to secure full-time employment as IT professionals. Preference is given to underserved populations – women and members of marginalized communities. The goal of our Academy is workforce development by skilling promising youth and women for well-paying jobs as IT professionals. Because of the customized training which meets the very particular needs and requirements of their future employers, our students will leave Anudip Academy as valuable assets to the IT job market.
To extend Anudip Foundation's impact on underserved populations, we are additionally working on the design of a project, specifically targeting people with disabilities. In line with our previous experience, we strongly believe that the integration of marginalized groups into the labor market will ensure their dignity, freedom, and independence. Getting in contact with various NGOs, as well as companies offering employment to people with disabilities, we are currently assessing the actual situation on the ground and working on designing a new training project, which will bridge the special needs of disabled people with the requirements of interested companies.
We thank you for your continued support for our work.
With warm regards
Dipak Basu, CEO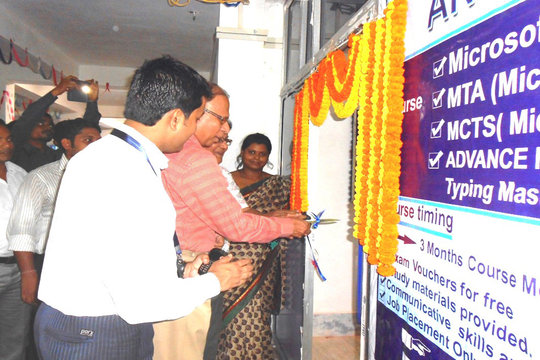 Links: