Dear friends,
Anudip had a successful 2015 that was highlighted by our:
expanding training capacity
entering service for high risk populations like persons with disabilities and political refugees
building an online learning system in partnership with Udemy
establishing a presence at the nation's capital, and
improving gender ratio of beneficiaries from 30% women to 40%.
We brought on board a new financial controller who has rich experience in nonprofit comliance, and a new director who is an acknowledgef leader in technology for education.
in Early in 2016 Anudip will enter two new states, Chattisgarh and Andhra Pradesh, in our push to ultimately cover the country. We have an ambitious technology driven plan to revamp our training model that will be implemented in phases during the year.
I would like to dwell a bit on our program for people with disabilties called SAVE - specially abled vocational education. There is absolutely no higher happiness than in seeing a bright individual, hitherto held back by a physical or visual disability, finish our training program and secure a job and a steady future, In a country which is pathetically disabled-unfriendly both in societal stigma and access to services, our rural beneficiaries are heroes at the start by securing a high school education. Their relief, and that of their parents, when they get a job offer and start work, is reward many times over for our SAVE program.
Thank you once again for your support through the years.
Happy New Year!
Dipak Basu, CEO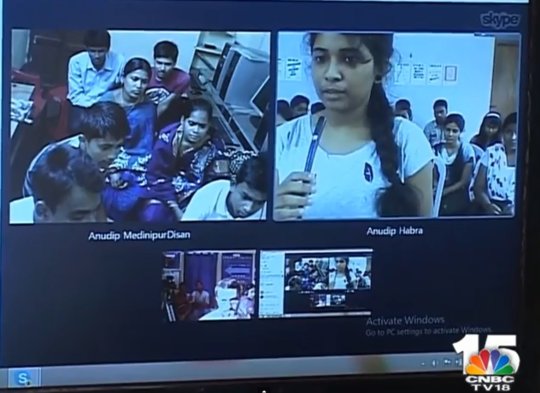 Dear Friends and Supporters,
For 2015-16 we have set ourselves a target to train 15,000 marginalized women and youth from high-need communities; with the specific objective of enhancing their socio-economic status with the help of digital livelihood training.
Over the last decade Anudip has witnessed a slow but steady change in these communities' perception towards digital livelihood and its power to shape a better future for them. Today digital livelihood is creating sustainable livelihood opportunity for rural and peri-urban impoverished communities across India. In an effort to meet its mission to train 150,000 poor women and youth through market aligned skills training and IT projects service by 2020, Anudip is extensively entering new Indian states like Andhra Pradesh and Chhattisgarh.
Our centers are carefully chosen keeping in mind easier accessibility for poor women and youth. This not only helps in the attendance of the students during the training but also helps in student counselling sessions prior to the training program. It is vital to involve community and family members in these sessions since it improves ultimate job placement and retention of students. Anudip has successfully placed 75% of its students into corporate jobs and business start-ups since inception.
With your donations and GlobalGiving's support, Anudip has been able to reach 45,000+ youth in need of new/alternative careers. Even small amounts donated have made significate impact on them and their families. Thank you for helping us shape a better future for these students through our programs!
Links: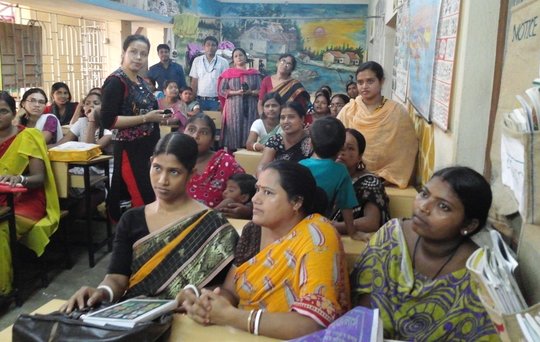 Dear Friends of Anudip,
The last few months have been spent in developing a plan to build Anudip Foiundation into one of India's major nonprofit brands and a ;eader in the skill development sector - without losing its complete focus on hi-need youth and women.
Having quadrupled capacty in the last four years we aim to do it again in the next four, while enhancing earned income and sustainability. We will do this
by bidding for an increasing number of government and CSR projects that fund through reimbursements rather than grants, and
by extensively deploying e-Learning technologies that improve trainer productivity, curriculum quality, and student engagement
by establishing a top-notch team of business unit leaders who are passionate about technology for economic empowerment who will lead the company into the future
Through these three strategies we will increase out annual training capacity from 12,000 today to 50,000 students per year in 2018-19, pushing our cumulative trained numbers past 200,000.
The last few months have also seen estalishment of our Specially-Abled Vocational Education (SAVE) program for persons with diabilities, wherein we have trained around 200 physically and visually challenged young men and women and placed them in corporate IT positions. We are excited about the enormous upside and social impact that can result from SAVE.
Finally our entrepreneirship groups of rural women continue to grow across West Bengal and Odisha state. The photo shows a team of Anudip incubated garment makers at a donor meeting.
With warm regards,
Dipak Basu
WARNING: Javascript is currently disabled or is not available in your browser. GlobalGiving makes extensive use of Javascript and will not function properly with Javascript disabled.
Please enable Javascript
and refresh this page.