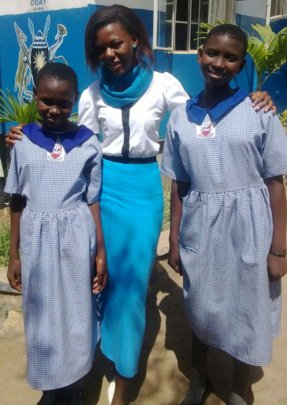 Your children 2017 School Year is Underway
The 2017 school year is underway in Uganda and your students have settled in nicely even those that had dropped out of school are back now in school. The first day of school officially kicked off on February 6th. This year, students from nursery school through advanced level are enrolled, thanks to your support.
18 students are attending Real hope Primary School
5 students are attending good Samaritan Primary School
4 students are attending Katikamu Secondary School
5 students are attending high school
22 students are attending different secondary schools, vocational schools, and other will be joining universities
The nursery students were really excited to receive their brand new school uniforms and shoes. This was a special day for them because it marked the beginning of their academic journey. It was also a big day for students starting their first year of secondary school Sanyu who had dropped out after having a child is among the those who have been encouraged to go back to school after two years. They received supplies for their dormitories which included items like toiletries, jerry cans, sheets, pillows and mattresses. These supplies seem like everyday necessities, but for many of the students the night of February 6th was the first time they ever slept on a mattress.
Your students are looking forward to a great year. Thank you for making it possible for them!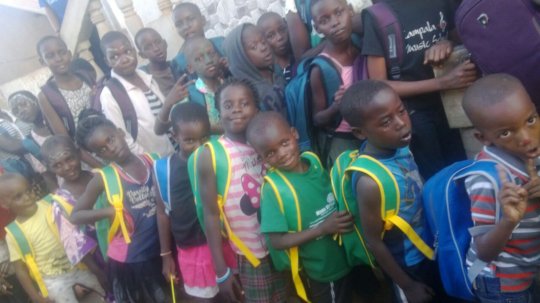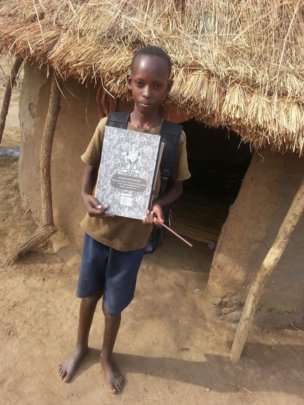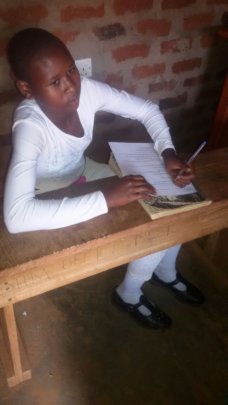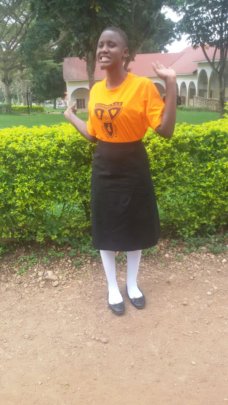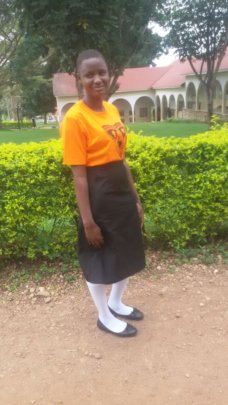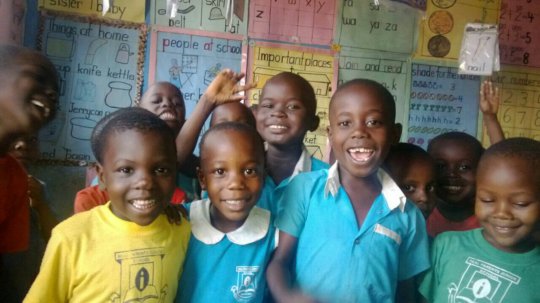 2017 Nursery, Primary, secondary and college Students
The 2017 school year is here!
Your children are back in school others have already started and other have not yet started, and there are 52 very excited nursery, Primary. secondary and college students who can't wait to begin their educational journey. The school requirements are finalized (school bags, books pens and pencils additionally to suitcases for those that are joining boarding schools just two weeks ago by the Mama Africa staff team which consists of young vigilant girls giving back, the education coordinator. Guardians and relatives have been involved to support children excellency academically and the committee conducts home visits for verification and to complete interviews with the children and their guardians.
The nursery students aren't the only one's looking forward to the New Year. In 2016, the children's eagerness and interest in learning increased due to their new schools that have different facilities, especially to the lower Primary classes. An assortment of story books and games are needed for Nursery – Primary. This will enable the children to improve their comprehension of the English Language and general learning, while at the same time having fun! The story books, of both local and international authors, were selected based on the level of ease at which the children were able to read.
There are a number of children visits that have been done after resettlement – today others are very thankful to you that they are joining new schools and this is because of your giving
Thank you for making 2016 an amazing year! We can't wait to see what you make possible this year 2017.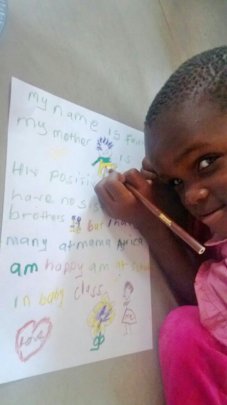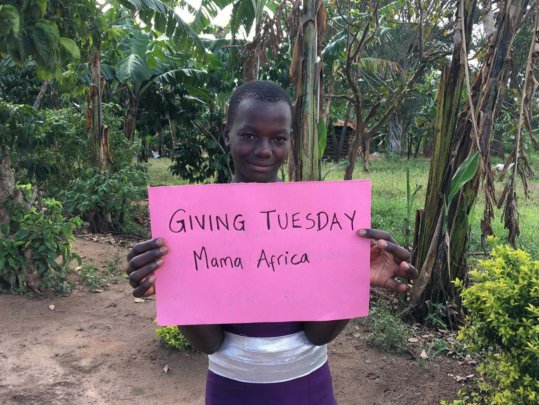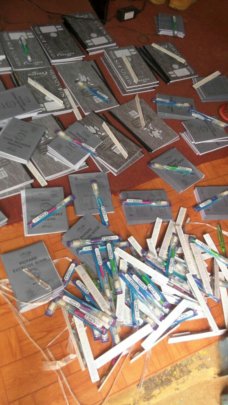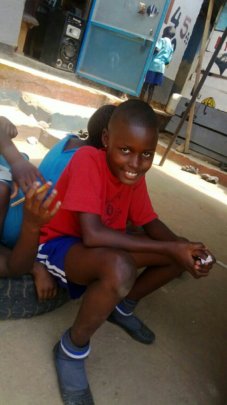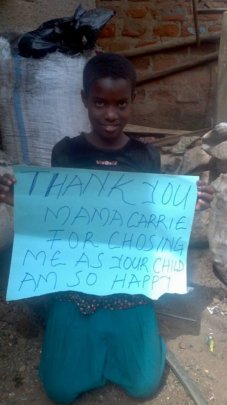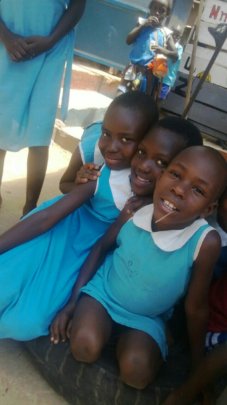 Links: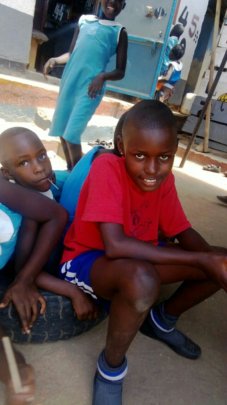 That is how Dauphine describes her life then. Her father had died from HIV/AIDS and her mother couldn't provide for their young family without him.
Without school, Daphne's future was laid out in front of her. Most orphaned girls grow up in poverty. They tend to get married young. Their children are less likely to go to school. They are trapped in an endless cycle of poverty.
Thankfully, Daphne's life took a different turn. A small primary school opened right in her village. It was free and it was meant for HIV/AIDS orphans like her. She was one of the lucky children who got to go to Mama Africa sponsored Primary Schools.
She told us "I got a chance to put on shoes and have free education, which I never believed in my life."
She learned to believe again. She worked hard to do well in school and you were there to help her whenever she faced trouble. Last year all of her hard work paid off. She was admitted to
Daphine is an amazing young woman and we know she will do amazing things for the world. Her success is only possible because she you gave her the opportunity.
Thank you!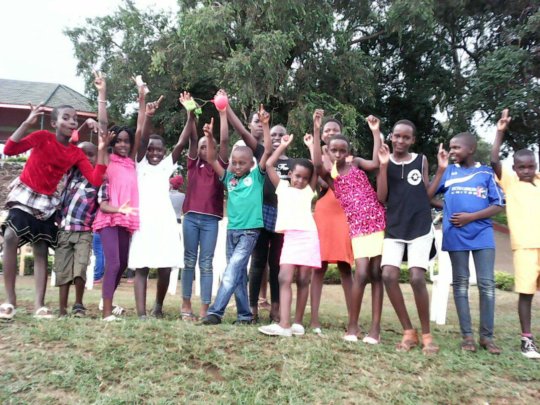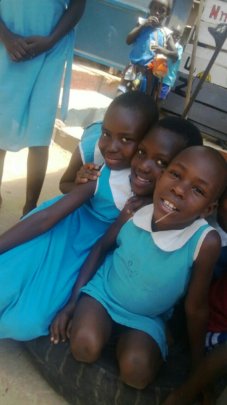 Links:
WARNING: Javascript is currently disabled or is not available in your browser. GlobalGiving makes extensive use of Javascript and will not function properly with Javascript disabled.
Please enable Javascript
and refresh this page.