Greetings and Happy New Year!
I am writing to share with you what your contributions to this project have accomplished. I wish to illustrate these accomplishments by sharing the life story on one child Jovia under Mama Africa the voice Uganda care, support and the hopeful impact she will have on future generations. Through your generosity, care and support, this one changed life will continue to bring life and hope to the next generation.

Jovia was orphaned at age two. Her Mother raised her until she was eight, when she was removed from school and placed in another home for child Labor.

At age Eight, Jovia was working the ground, digging from 6 in the morning until 1 in the afternoon. Then she had to collect firewood, carry water a great distance and prepare meals. She ate just one meal in a full day of physical hardship. This meal was her breakfast, lunch and dinner. She lacked access to soap, clean clothes, and a mattress to sleep on at night.

Jovia was beaten by her new caregivers, she lived in poverty. She felt abandoned and alone. Life seemed hopeless, until one day a lady walked into her village and noticed her condition. Before she came to help Jovia Escaped from that home took a bicycle and ended up to the local council where she was announced seeking for whoever knew her but no one did.
The Local council contacted Mama Africa and asked for rescue, Mama Africa took her through the entire rescue process and Rescued Jovia in a maternal sense and provided emotional care, education, and a safe place for her to be nurtured and education.
Jovia joined Mama Africa in 2012, when she was in Primary 2 Class. Today she is a strong, determined, hopeful, thankful, and capable 12 year-old, who desires to serve others. She is currently doing great in School. She is on her way to becoming a Pastor.

Jovia has journeyed through much difficulty and continues to move forward with determination. Mama Africa the voice Uganda, offered her hope and a road that leads to service in her community. She is a testimony of endurance and strength and a face of light and hope in a country facing continual adversity.
She says, "Mama Africa the voice Uganda has been my shelter and refuge to run to. They have stayed with me, always listened to me when I need someone to talk to, they have given me their time, cried when I cried, made me to laugh and put a smile on my face again."

Jovia's story is a success story. You can rejoice in knowing you helped write the chapters in this young girl's life. Your donations are seeds sown into fertile ground, yielding a crop and a harvest that will impact lives today and tomorrow.
Thank you for giving so that children like Jovia can have hope. We give thanks to you, to the staff of Mama Africa the voice Uganda, and every heart that cries for change in a world that seems dark and hopeless.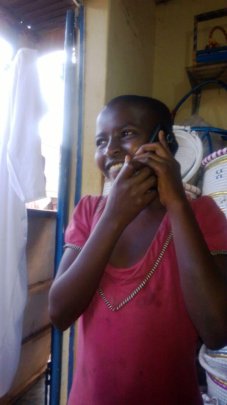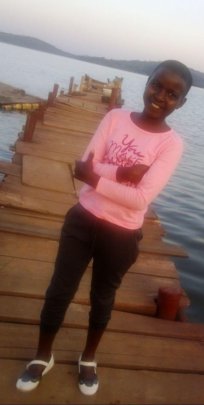 Links: