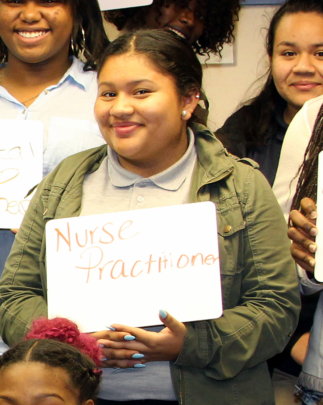 Kenia joined LAYC's Teen Health Promotors (THP) program to pursue her dreams of a career in medicine. A bright student and motivated person, Kenia was excited to learn how to perform vital signs and to become CPR certified. She shared with THP staff that she wanted to learn how to take basic vital signs because she hopes to teach her peers how to take control of their own health. She commented, "Some people are not aware of their health issues until they go see a doctor. Learning how to provide vital signs at home will help individuals keep track of their health."
Kenia became CPR certified through the Teen Health Promotors, and is now ready for her spring internship at a local medical clinic.
Kenia and the other THP youth ran a recent THP event, "Don't Catch the Love Bug", an annual event that teaches their peers about healthy relationships, sexually transmitted diseases, and overall health and wellbeing. All of the activities, from the workshops, to yoga, to vital signs checking, were planned and facilitated by THP youth. Over 60 youth were in attendance. Kenia was able to demonstrate some of the vital signs skills she has learned to her peers, fulfilling her wish!
Kenia is now one step closer to accomplishing her goals. Thank you for your contribution to the Teen Health Promotors. A donation of $100 provides CPR and First Aid training to a youth like Kenia.
Gracias,
Lori Kaplan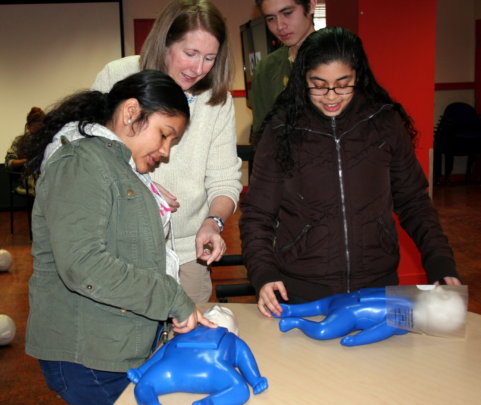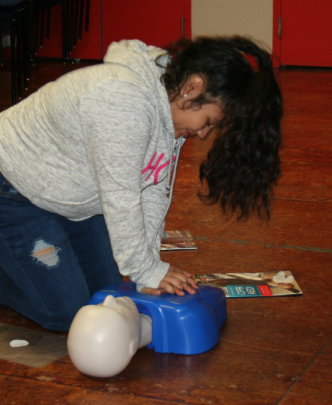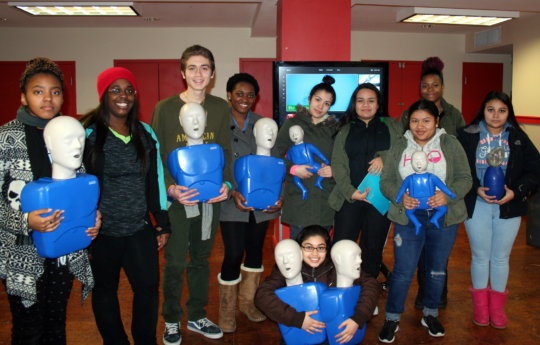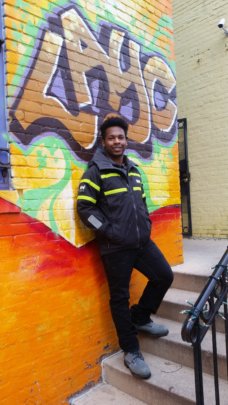 Dear Friend,
Thank you for supporting homeless youth, especially around this holiday season. Please enjoy a letter from a former homeless youth named Marcus:
"My name is Marcus, I'm 21 years old, and I'm pursuing my post-secondary education in Information Technology. I've lived in the DC area my whole life. My grandfather did a lot of development in Columbia Heights and I knew the Latin American Youth Center was big in the community.
I first became homeless when I was 17 because my mother and I weren't getting along and she kicked me out of her house. I went to a local family preservation program after that to try and make things right, but I turned 18 and they couldn't keep me any longer because I was a legal adult. I continued to be homeless after that. One day my stepfather dropped me off in a shelter parking lot over the weekend when they were closed. With no other choice, I slept in the shelter bus for two days.
While walking around in Columbia Heights on day, I saw this house on 15th street and was curious to see if it was an LAYC program. They welcomed me in to the Street Outreach Program. I was put on the housing waiting list and eventually moved into the Safe Housing Program for a year.
My future goals are to be gainfully employed in the IT field, and to eventually do research and mold myself into becoming an entrepreneur, perhaps by starting my own business enterprise. I want to acquire a college degree, possibly majoring in business and minoring in technology or journalism because I love writing. I want to be able to pursue my hobbies in poetry, spoken word, and community activism. SOP and the Safe Housing program has given me a place to recuperate from being homeless for such a long time. It gave me the opportunity to find a career interest and begin my studies in IT work. It has also allowed me to get my mental health back on track, and now I get consistent mental health treatment. Being in the Safe Housing program cultured me in life skills and involved me in the LAYC community. It taught me to have fortitude and to be self-directed in my life."
LAYC's Street Outreach Program staff outreach in the DC community to find homeless or unstably-housed youth and connect them with housing, just like Marcus. A donation to this program means that homeless youth can be kept safe during the cold winter months--just $50 provides emergency shelter for youth like Marcus.
Gracias,
Lori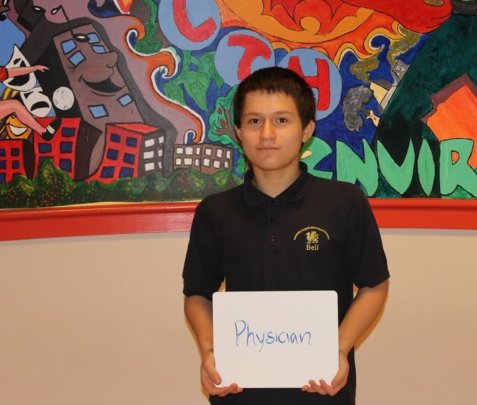 Jordy, a senior in high school, reflects on his experience in the Teen Health Promoters (THP) program:
"THP is by far the best experience that I have ever had. It not only helped me learn new clinical skills, but also taught me how to apply them in a health related environment. I was given the chance to volunteer at a clinic which I would have never seen myself doing until I got to medical school. We were also able to create projects that had the purpose of promoting a healthy lifestyle in our community. Through these projects, I was able to work with a great team composed of teenagers and my program coordinator. I was very shy at the beginning of the program, but soon I was able to learn how to communicate with others in a better way. Now I am more confident in myself and have definitely strengthened my passion for a health career."
THP was able to launch Jordy to new heights. Not only did he participate in the DC Health and Academic Prep Program, outlined in the last report, but he is now part of the White House Leadership and Mentoring Initiative. We are so proud of Jordy and his journey, as well as the new crop of THP youth! Currently, there are 14 high-school-age youth who have begun this year's THP program. Stay tuned for news on their educational journey as they explore health careers. Thank you for your contribution! Every donation expands the opportunities that these driven youth can access.
Gracias,
Lori Kaplan
President & CEO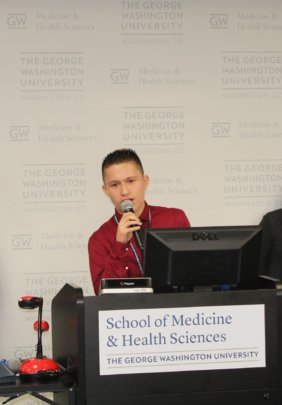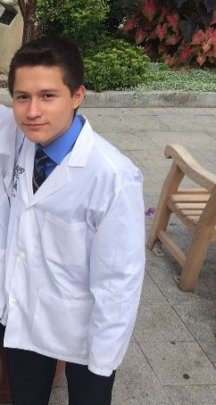 WARNING: Javascript is currently disabled or is not available in your browser. GlobalGiving makes extensive use of Javascript and will not function properly with Javascript disabled.
Please enable Javascript
and refresh this page.