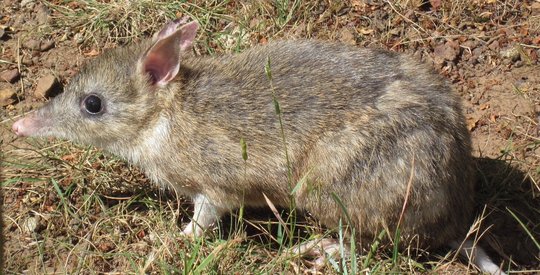 With such a great result in our winter trapping, we just had to get back out there and do it all again. Two weeks later we reset the traps, and to our amazement, the results the second time around were better than the first trapping.
Conservation Volunteers Australia's Project Officer, Travis Scicchitano, reports: "We trapped for 7 days over a two week period, and across the 7 days we had 130 bandicoot captures with 56 individuals caught, 31 clean skins, 34 males, 22 females and 56 pouch young! Two females were caught with 4 pouch young. The break down for the two weeks was as follows:
Week 1: 36 captures, 30 individuals, 14 clean skins, 19 male, 11 female, 19 pouch young
Week 2: 94 captures, 47 individuals, 17 clean skins, 31 male, 16 female, 40 pouch young
The incredibly exciting news is that our numbers grew from day to day for the first time since trapping started. Also the number of new clean skin animals increased the second time around, which was fantastic."
We have our final monitoring session for the year coming up at the end of November. According to Travis, "Due to the success of winter we will have to work even harder. Currently we need three teams to help monitor the site, but due to the large number of new animals, we are going to have to increase to five teams. This is to speed up the process so we can reduce the time in traps and send our bandicoots back on their merry way."
In more positive news Melbourne Zoo's veterinary team have been out testing the blood work of the bandicoots to make sure any disease is picked up on site. Travis says, " I'm very happy to report that all results have been negative so far, which means our little friends are not only doing well in their new home, but in top shape health wise as well."
One more bandicoot was released from the breeding program in late August, and based on these latest numbers he would have many new friends on his first night in his new home.
Our volunteers have continued their outstanding efforts, maintaining the newly planted grassland as a priority. Travis says, "With earlier than expected hot weather, combined with not much rainfall, plenty of watering is needed at the site. It's a long task but certainly worth all the hard effort after getting the plants in."
So once again great work everyone involved from Conservation Volunteers Australia, Parks Victoria, volunteers, donors and all members of the Eastern Barred Bandicoot Recovery Team who have assisted with making this possible.
We look forward to updating you in the New Year with our latest trapping results!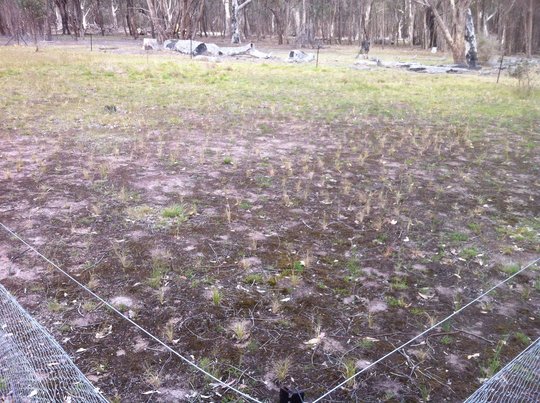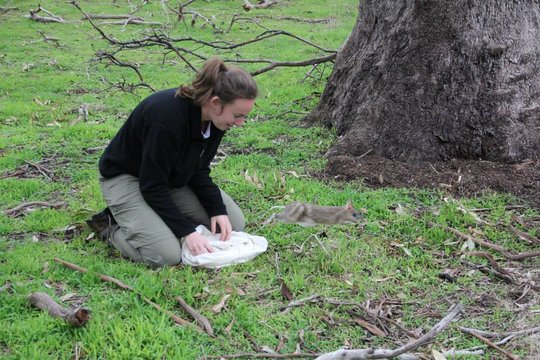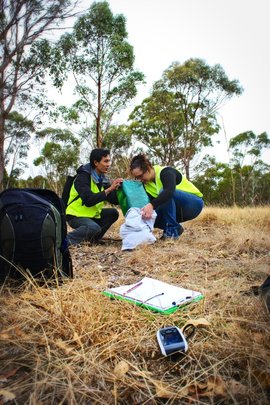 Links: