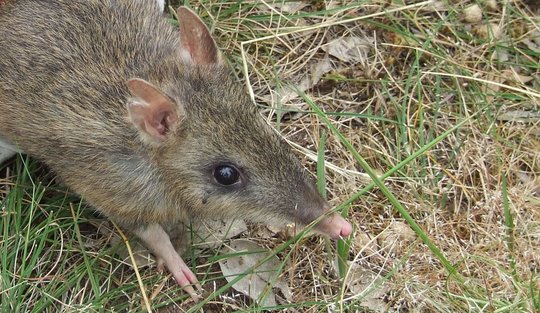 Wow what an amazing few months at Woodlands Historic Park! We just recently held a 3 day monitoring session and such great results have been achieved. Conservation Volunteers Australia's Project Officer, Travis Scicchitano, reports: "Thirty individual bandicoots were caught for processing. Fourteen of those were bred and born on-site, which is brilliant to be catching new animals! We captured eleven females, ten of which had pouch young totalling 27 new babies. This is a fantastic sign that the conditions are excellent and they have settled in. Bring on the newest generation is what I say! On top of this another encouraging sign is that I caught a female who was released on day one last July. She was very healthy and pregnant again. So we are seeing animals survive long term as well as producing so many offspring. Once again all the animals are in very good condition with great body weight. The spread of animals over the site is improving as well so they are out and about looking for new habitats. This will make the breeding process speed up as they are filling the gaps. I would like to think that by the end of next year we might have around 250 bandicoots on site. This is fantastic news!"
With so many more animals, it brings with it the need for more monitoring traps and covers, believe it or not. So all of your wonderful donations will help us achieve this goal. The more traps we can run will mean better results for our monitoring. Please consider donating again if you can.
Another highlight was releasing four new bandicoots in August through Zoos Victoria's breeding program. Travis says, "This is excellent because it means more genetic diversity within the enclosure keeping them healthy. So thanks to Zoos Victoria for the great work and we look forward to another release shortly."
Thanks to our wonderful donors, we have erected three infrared monitoring cameras. Check out our first short video using the new cameras, which captured a curious bandicoot sniffing out truffle oil. According to Travis, "These new cameras are proving a great success as we can watch the bandicoots acting naturally during the night hours. It's so wonderful to be able to see them like this in a non-invasive way. This will also help with our research so you can see that the donations are really making a difference."
Other project activities on-site have seen our volunteers tirelessly removing a shrub which has been taking over sections of the incredibly important grasslands. Travis says, "Once this plant gets to maturity it doesn't allow the grass to grow underneath, which takes out nesting sites for the bandicoots. With the amount of plants cleared we have created enough area for another four bandicoots. Not bad when there is only around 400 to 500 animals all together! We have many enthusiastic volunteers joining the programs each time we go out. Such a brilliant result and we can't do it without you!
Once again, great work everyone involved from Conservation Volunteers Australia, Parks Victoria, and our wonderful donors, volunteers and all members of the Eastern Barred Bandicoot Recovery Team who have assisted with making this possible.
We look forward to bringing you more videos of these amazing bandicoots in the next report – stay tuned!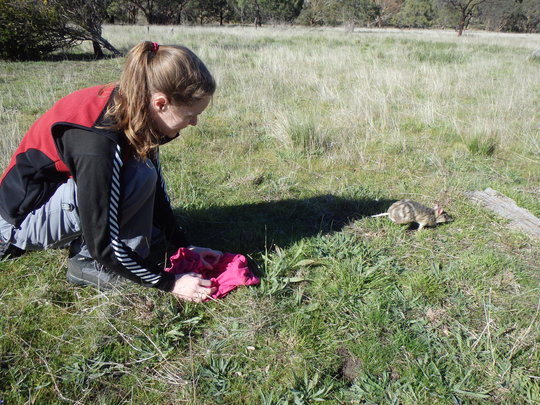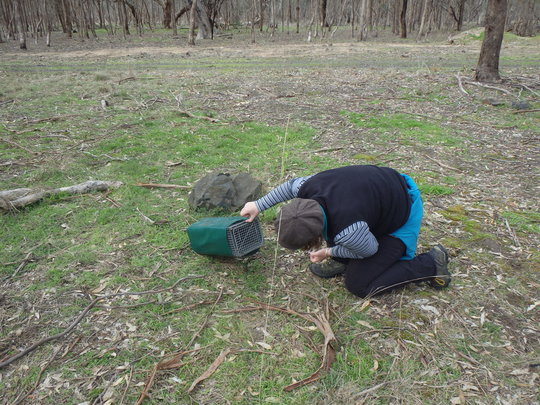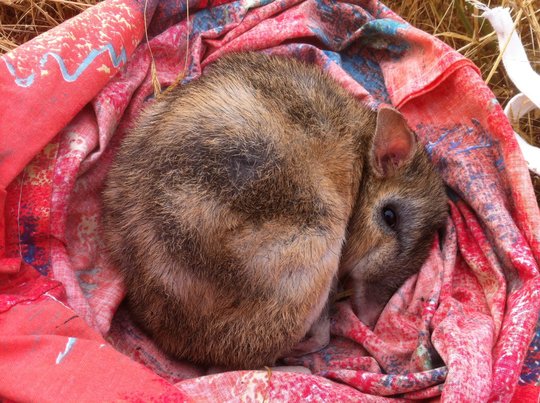 Links: