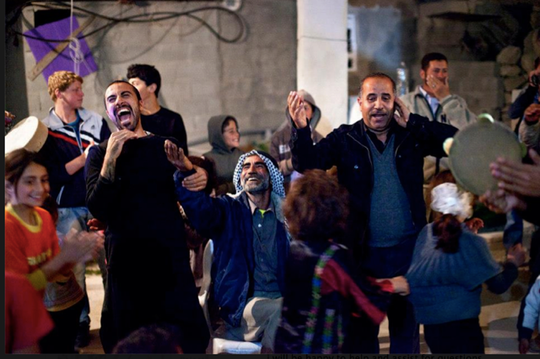 First things first - a huge THANK YOU and many, many big virtual hugs to all of you from The Freedom Theatre and Freedom Bus team!! So far we have raised $930 USD in December, bringing us closer to our goal of $3,000 needed to ensure that 2014 will see even greater Cultural Resistance brought to communities throughout the Occupied Territories of Palestine!
As Shakespeare aptly put it - "All the world's a stage", and we are so very lucky to count the greatest cast amongst our supporters - you. Thank you for playing a leading role on our stage by supporting us so generously!
There is still some time left to spice up those holiday gifts with the gift of giving!
And even better – you can make your contribution count that extra bit more, since all monthly recurring donations signed up new during the time in between the 20th of December all the way up until the 31st of December will be matched by Global Giving!!
There are so many ways of making an impact, touching someone's life and being an assertive member of our global community, to name only a few:
Donate in memory of someone special!
Make a contribution to honor your personal human rights hero!
Surprise a friend or loved one with the ultimate gift of giving - make a tribute donation in their name!
Or simply take the opportunity to give back in this time of giving - why not pamper yourself by making a donation just for yourself!
Donating isn't just about giving money, but giving a voice to those who need to be heard, as well as ears and eyes to a world that needs to see; it means enabling change; it's writing history.
With your help during this past year, The Freedom Bus was able to reach many communities at risk; and from volunteers rolling up their sleeves and re-building huts, over storytelling sessions with children, on to making people feel that they are heard and their stories matter through playback theatre events - Cultural Resistance has never been a greater success!
Your efforts and donations create something unique and truly special, be it in your own name or that of someone you hold dear.
"Nothing is as sublime and powerful
than an idea whose time has come."
~ Victor Hugo
Find further below the full report on all Freedom Theatre projects and see for yourself all the wonderful progress that you have made possible, as well as some sneak peeks into our vision for the New Year and the road ahead! So much to look forward to and we are excited to have you onboard!
This is the perfect time to reflect on the previous year, count your blessings and bruises, cherish the important people in your life and remember those less fortunate.
Much love and the Happiest of Holidays wherever you are! Thanks for taking action!
Yours truly,
The Freedom Theatre Team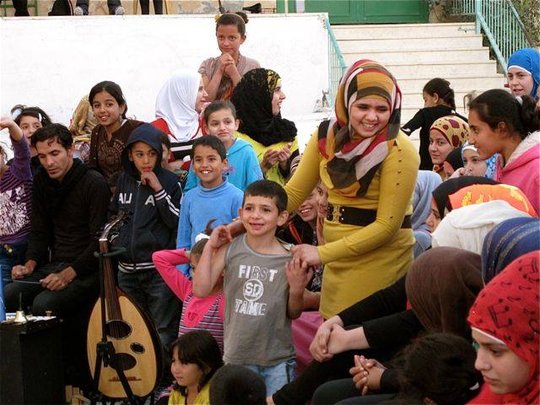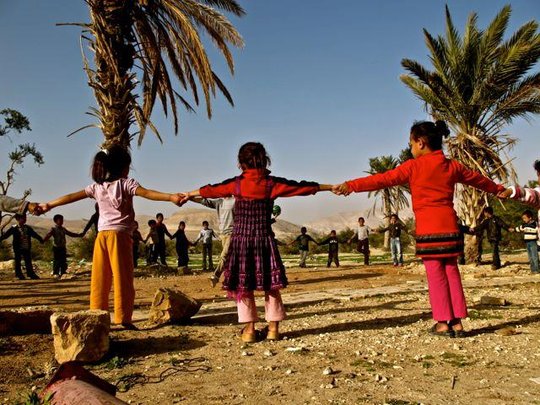 Links: