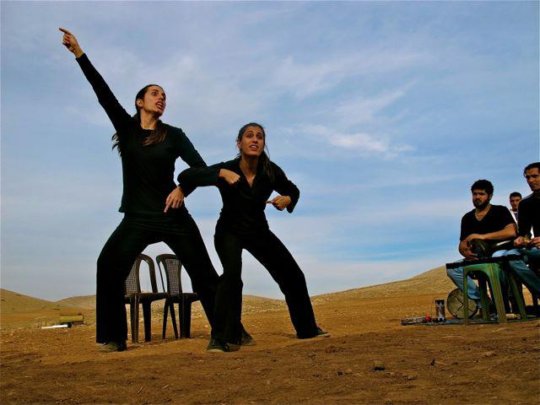 Dear friend,
2016 is soon upon us and we would like to wish you a happy new year!
In 2016, we will mark our ten-year anniversary. What a journey it has been, growing from a small community-based theatre in a refugee camp to one of the largest, most renowned Palestinian cultural forces. We are proud of our accomplishments and are eagerly looking forward to celebrating them together with friends such as yourself.
The Freedom Bus project has been at the core of our activities ever since it was founded in 2011. As we plan the fifth annual Freedom Ride in March, 2016, this crowdfunding campaign is also coming to an end. We invite you to continue following our journey and continue to support the Freedom Bus project.
First and foremost, we invite you to join the next Freedom Ride. It will take place from March 21 to April 1, and will involve people from across Palestine and the world who will travel together through the West Bank, joining people in their everyday lives, hearing other's stories and sharing their own, making art where art is most needed. Read more and sign up!
We end this letter by extending our immense gratitude for your support to this project. We truly couldn't have made it without you, and we will continue to keep you close to our hearts. Thank you for choosing to participate directly in the movement towards freedom and justice in Palestine!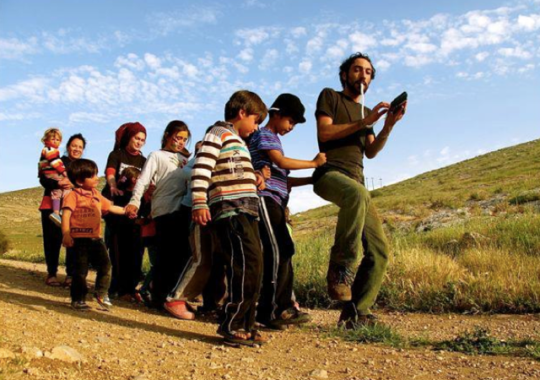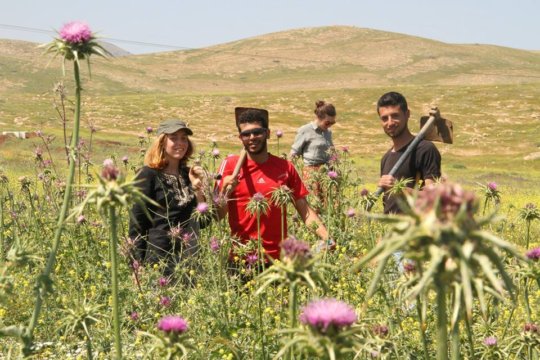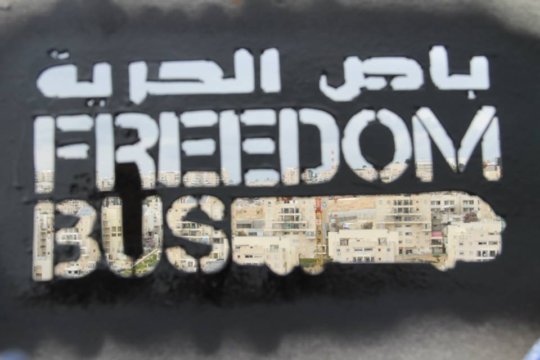 Links: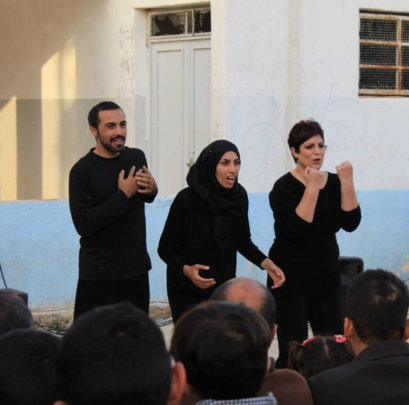 Dear friend,
October is upon us and here at The Freedom Theatre we are about to embark on a new adventure: a Playback Theatre intensive workshop in Jenin refugee camp and Al-Aroub refugee camp!
Over 12 days, international and Palestinian participants will learn and practice the core elements of the unique Playback Theatre method, with emphasis upon its use within the Palestinian context.
The first half of the workshop will take place in Jenin refugee camp and the second in Al-Aroub, where public performances will also be given. Al-Aroub refugee camp is located close to Bethlehem and Hebron. Much like Jenin, the camp suffers greatly from the Israeli occupation, not least through movement restrictions, frequent army incursions and settler violence. Like all refugee camps it is very isolated from the world at large as well as from the rest of occupied Palestine. In this context, the arts become crucially mportant and we are very happy to be able to offer workshops and performances to the Al-Aroub community!
Follow our adventures on Facebook: www.facebook.com/thefreedomtheatre and the Freedom Bus blog for details of the next Freedom Ride in March 2016: freedombuspalestine.wordpress.com.
Links: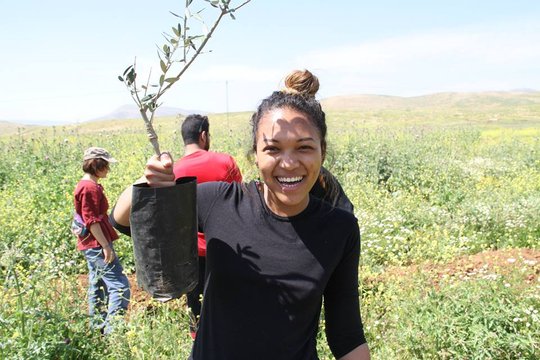 2016 will be the ten-year anniversary of The Freedom Theatre and so the next Freedom Ride will be a very special event!
In 2006, The Freedom Theatre opened its doors. Since then, it has grown from a small community centre to one of the most prominent cultural institutions in Palestine. We want to celebrate this accomplishment and hope that you will join us!
March 2016 may seem a logn way away but it's never too early to sign up for the Freedom Ride! As we are about to start planning next year's ride, we are happy to know if you are interested in joining us. Send an email to freedombus@thefreedomtheatre.organd we will keep you in the loop as the planning progresses.
See the Freedom Bus blog for details of past rides: freedombuspalestine.wordpress.com.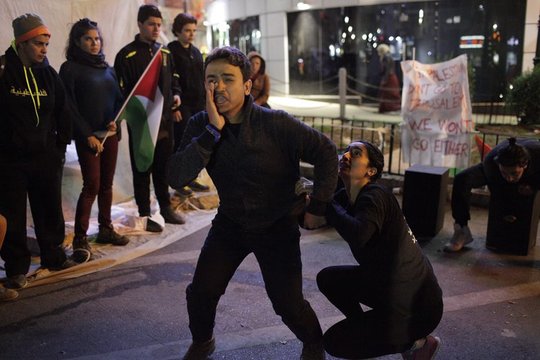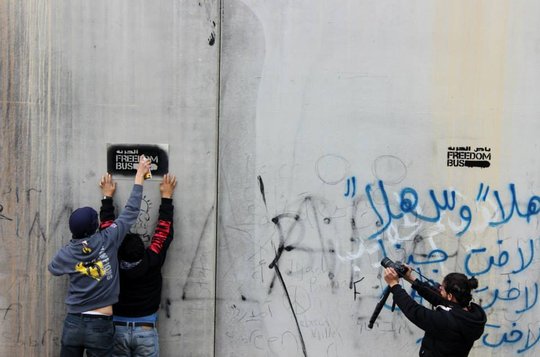 Links:
WARNING: Javascript is currently disabled or is not available in your browser. GlobalGiving makes extensive use of Javascript and will not function properly with Javascript disabled.
Please enable Javascript
and refresh this page.