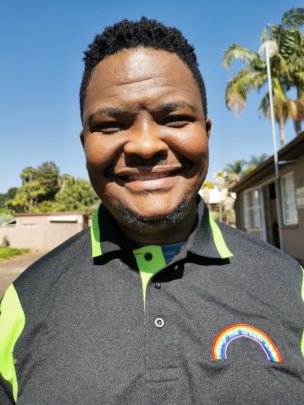 First, an apology for being so quiet! As I explained in my last report I had Covid, well things got very difficult. Fortunately, I am back and starting to pick up activities such as touching base with you our friend, and supporter. I am also pleased to report the other two staff members are also back to work.
Because of the awesome team, KTD196 has, even though both Elizabeth (Program Manager and Co-founder) and myself were out with Covid at the same time for over a month, the team took over the running of KTD196 and I have been able to identify staff with greater management potential, which is wonderful.
Anyway, I am just sharing life with you as part of our community.
Secondly, I want to take this opportunity to say thank you for your continued support and the way in which you continue to help us support those in desperate need. We have survived another Level 4 plus Lockdown and life is relatively returning to less crazy. The children are supposed to return to school however, because of mandatory social distancing rules, many schools are overcrowded and cannot comply with these rules, sadly this has delayed the return to school for many students especially in our area. The Department of Education has had over 18months to address this issue and still, nothing has been put in place.
This makes our work even more important as we continue to support, encourage, and train the children.
Finally, I want to introduce Thabiso our Project Manager for KTD196, he is the only brave male who has been able to work with all of the roses and he manages exceptionally well.
Thank you once again for your dedication and commitment to the children of KTD196. Please stay safe and well.
Take care and God Bless
Louise
Hi, my name is Thabiso, I have been with Keep The Dream 196 for the past 12 months occupying the role of Project Manager, before working for KTD196 I was a banker by profession until I decided to take on this role. I have been a Scout for the past 27 years and 15 of that I served as an adult volunteer, making a difference in the lives of young people has always been my passion, and joining KTD196 has allowed me to do this on a full-time basis.
I have always known about KTD196 and the work they do in the rural parts of Limpopo, however, I never knew to what extent is their impact on society until I started visiting them a few years ago. I got to see the level of sacrifice they put into making sure that they make a positive impact in the lives of those coming from impoverished communities. I got to see exactly what it's meant by "creating a better world".
KTD196 has impacted so many lives, every time I think I've heard the most amazing story then next would leave me speechless, to think that this organization was found by ladies and the majority of its staff are females, that on its own goes to prove that woman are the backbone of the nation.
Personally, the transition from being a township Scout to being an adult leader, supporter for people who come from a rural background might have been a bit of a challenge, including the language barrier. However, it was all worth it because ever since joining KTD196 I have learned so many things about how an organization of this magnitude runs, by magnitude I mean impact, KTD196 is small in reality. I have learned how to approach rural communities and coming up with ways of approaching social issues. My biggest takeaway from this experience is being considerate of those who come from different backgrounds.
I am very pleased to say that my experience with KTD196 has been nothing short of amazing and I feel honored and privileged to be serving here. The work KTD196 does in uplifting underprivileged children, by proving opportunities to the needy, KTD196 is investing in a better future for South Africa because youth are the future. KTD196 has done a tremendous job in the upliftment of children and providing them with skills for life.
Upon my arrival at KTD196 my first task was to help mentor one boy with his Springbok Award (highest award for youth in Scouts). When I first explained to him how much is expected from him, I could tell that it looked like a mountain from his view, however, once we had started, he became more in charge and confident. During his construction project, he was so stressed because the first idea didn't go as planned and he had to change it again the following day. I can still remember how he was up at 5am the next morning working on his construction and from then I knew he was set for life and learned to never give up.
During his last task which was an expedition hike for two nights away in the bushes, I could tell that he had now gained leadership skills, project management skills, and confidence. He even attested to that during his panel interview, at that point, I knew that I had touched one life which is going to multiply in future…and yes, he has been awarded the National Springbok Award.
My hope and wish is to see KTD196 stretch itself into other provinces and ultimately internationally, the level of impact it has had in Limpopo is super amazing and should be emulated, many communities are in need of such an organization, especially in trying times like now. Everybody lives their life for themselves, their families, friends, and relatives but life is complete if we live for others too.
Thank you for investing in the futures of the youth we serve, we are making caring, dedicated, skilled leaders of the future together.
Yours together, changing lives
Thabiso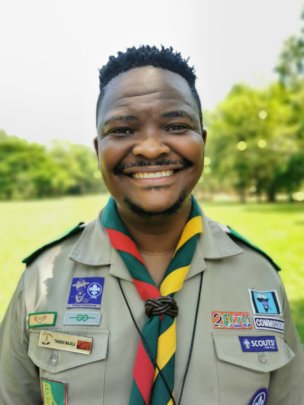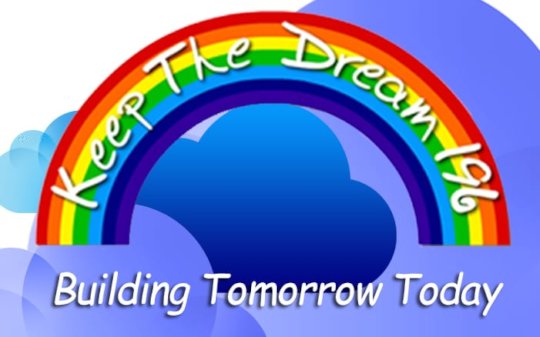 Links: