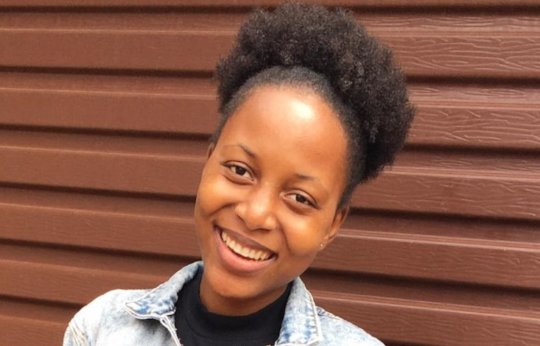 How are you? How are you really doing? How are you holding up through all these changes being pushed upon us? I would love to hear from you! You are important to me, to us! When I say that, I really mean it. The support you have shown us isn't just one way, I really would like you to be involved in a greater way with KTD196.
It's important that we hear each other, it's important to me that you feel engaged and your voice heard. I understand that time is limited, that working from home can be a blessing and a burden especially when 3rd parties are not functional like banking systems or municipalities like us. However, with all these complications we are more than these frustrations and you are more than a wallet to us! I really want to hear from you, and tell you more about what we are achieving.
Let me first start with a great sigh of relief! We made it back to Level 1 in South Africa! Many restrictions have been lifted and best of all the schools have once again been opened although still with limitations such as 50% of pupils come on one day, 50% on the following day.
Last year for a majority of the South Africa school children it has meant that the school year has been almost non-existent amongst government schools. There have been the occasional pockets of excellence where the children have managed despite huge obstacles. For example, the Dept of Education could not pivot and provide web-based education in rural areas in particular. This has meant many children have been left to flounder at home often with parents who are illiterate and unable to help with the basics of education.
Every year we track our matriculants to see the impact of our program. Last year was no different. Unusually we only had 3 female students in their matric year. Previously we would have numbers from the mid-teens to up to 30 children. I am pleased to report that all 3 not only matriculated but 2 of the students received Bachelor entry to university scoring 4 Distinctions in the subjects studied. The 3rd child received a Diploma.
What does this mean? Well, the average pass rate for 2020 was 68% nationally and KTD196 has a 100% pass rate. In fact, 7 schools in Limpopo Province failed to have any students matriculate at all. The matriculation pass mark was 30% so even with the Department of Education's achievement of 68%, this is an exceptionally low qualifying mark, you would agree.
What is the difference you may ask? We teach our children to persevere under all difficulties, to work together, to support each other, to be resilient.
We have been able to achieve this amazing task because of your support. Your ongoing commitment to us has meant our ongoing commitment to the children we serve and we are seeing our kids advance through an education system that cannot adequately provide education to the rural impoverished child at the best of times. THANK YOU just doesn't come close to how I feel and how empowered our kids feel because of your support. You are giving these kids hope and a future. Something that will support them throughout their lives. You have done that. How AWESOME!
God Bless
Louise
My name is Ntshuxeko (but my friends call me Tamea), and I am 20yrs old. I started with KTD96 in 2010. Before I joined KTD196 I was very ignorant about life and didn't care about most things, I didn't care about basic issues such as water shortage, load shedding, littering, climate change, deforestation, and the impact that all has on people. I didn't know that the provision of safe water was a human rights issue and that we need to hold duty bearers accountable to meet these basic needs.
After joining the movement I became more aware, this program has opened many doors for me. Doors of knowledge such as I have learned about first aid, mapping, gardening and this has equipped me for everyday life and continues to help me. Through the knowledge gained I can help people and teach others which, not only did it help me as an individual, it also impacted those around me positively. I met many different people which helped me with my communication skills and I have grown in confidence and competence.
I feel like back in high school and now in university, it is easy to get out of line and lose yourself but the children's program was there to remind me to stay in place, do the right thing. We had scout laws and promise that we had to follow so this reminded me every day that my honor is to be trusted and my duty is to be useful and help others. This helped me to stay in line and not make unnecessary mistakes and to always stay rooted and true to myself. I try my hardest and always help others. We would do a lot of activities in the program such as camping, hiking, and also strategic planning which helped me to make informed considered choices in life and to always do my best in everything I tried. Failure was seen as an opportunity to learn not a place to stay.
Now that I'm over 18yrs I am a rover (the 3rd program KTD196 has) and it's just as exciting as it was when I was a scout. The difference is that now we do a lot of things by ourselves and that has taught me further responsibility and that I am capable of not just leading myself but also others. I am in university studying accounting science. I also am giving back to KTD196 because I am the Rover chairperson for Limpopo Province, I have the privilege of leading and guiding other young leaders to be better people. I'm doing great so thank you for providing me with people to look up to, people who inspire me to become a better human being every day... I know I would not be where I am today without your support.
Thank you
Tamea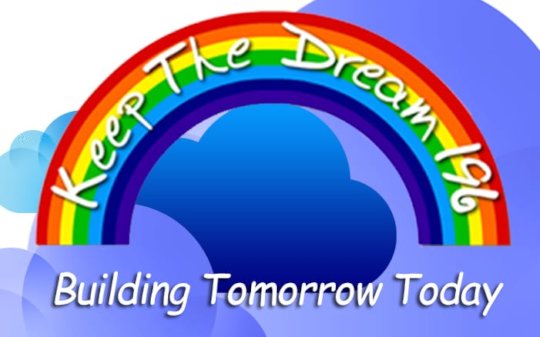 Links:
Attachments: