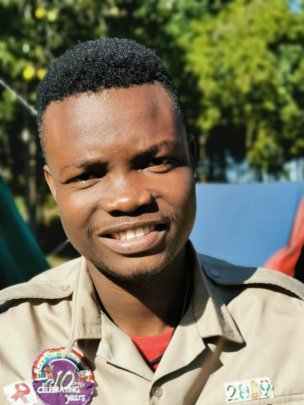 My heart filled with sincere gratitude, THANK YOU!
Did you know that since 2003, when we first started, we have supported and impacted over 15,000 children. We have built into their lives the skills and the abilities to be resilient and overcome their situations. Many of the children have done just that through your generous support over the years.
Thank you that we, together are bringing a new way of life, new hope to these children.
Because of your thoughtfulness and kind compassion. Welcome to KTD196 all our new supporters and G'day to all our long-term supporters of whom we are very grateful.
As I have explained previously because of Covid19 our numbers have dropped severely over last year, however, I am pleased to announce that we are steadily increasing our numbers and our groups again. The schools are now opening up properly and allowing extra-curricular activities. That means we are going back to the schools however, in the light of the lockdowns and possible future lockdowns we will not be dependent on the schools to be able to continue our life-saving work.
We meet with the children every week, some children have been in our program since they were 12 and are now 29yrs, others even younger. Over 900 young children's lives and that of their families, have been touched this week alone, by you! We are steadily reclaiming our numbers.

If you can imagine, these young people are very open and candid about their day-to-day life and all of the influences that are trying to pull them into substance and alcohol abuse, crime, and sexual activity. Peer pressure is an evil that is dragging children into Gangsterism and high-risk behaviors which can and do have devastating effects.
Last week one of our core donors, Kindernothilfe from Germany, funded an evaluation into our work as part of their commitment to KTD196. Many of the children this week were asked to share what they have learned from Keep The Dream196. Many shared that they now know how to make better decisions for themselves, their futures, and their families.

I share this because we could not do this work without you and people like you. Thank you!
Every day we faced with difficult stories from the children and the one bright part of their week is coming to Keep The Dream196. They feel safe, they feel happy, they feel normal. They can come and have fun, be kids, take a break from the pressures of everyday life.
There is such urgency because there are so many children in need.

When you see a young person in this area of the world living their dream, please be encouraged to know that you have helped thousands of young people keep their dream of a life filled with hope, education, emotional and mental support, and love.

That is what your support does, it helps the children stay on track for their dreams, and prevents them from getting sidetracked by peers.

Thank you and God Bless you!
Please go to the YouTube link below and hear Nsuku's interview.
Hello, my name is Nsuku I am 17yrs old, I am from Shiluvane Village. I have been in the Keep The Dream196 program for 6yrs, I started in Grade 7. I went by chance to the program because my friend forced me to go but now I feel so proud and so free to go to the program. I encourage others to attend.
It has taught me so many things. I didn't feel free to walk around my village or around town because I am not from Limpopo and people were judging me on my language. Now I have learned English and Tsonga and Sepedi through the program. Now I am free to walk around without fear of being laughed at or judged.
Now I am a leader at Shiluvane, I mentor all of the other children. I am proud to say I have earned the highest badge in Scouts in South Africa because of your support. This badge requires me to learn a lot of skills, for example, First Aid, Mapping, Communication, and Leadership skills. I have become a model citizen and so many children look up to me as their role model, not just in Shiluvane but also in Keep The Dream196. I am very careful to lead them properly and in the right direction in life just as I have been taught.
I also help the other students in mathematics because I am very good in this subject, just as others have helped me with my language development in the past. I love helping others. I am most proud of earning my First Aid badge because I can help people properly if they are injured
When I leave school I want to be a pilot.
I would like to say to thank you for all that you do to support Keep The Dream196. I think without KTD196 I would have gone the wrong way because of peer pressure and ended up dropping out of school. It is hard in a new place, you just want to fit in, that could have led me to do bad things just to be a part of the school gangs.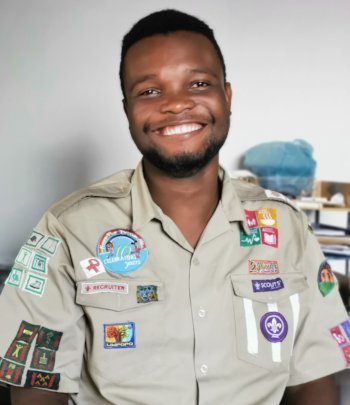 Links: