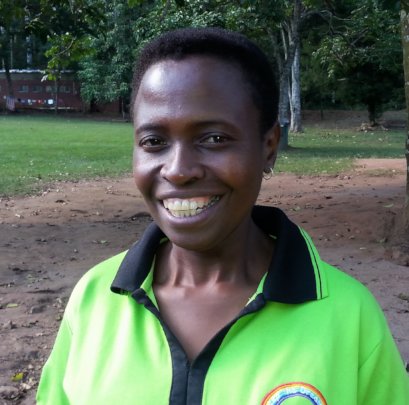 Avuxeni, minjani? Umfekele minjan from a chilly, cloudy, and wet South Africa. We don't normally have rain in winter, and I guess with an average rainfall of over 1.2metres that 30ml is not really rain but still it is wet.
I want to thank you for supporting KTD196, we are making a difference in so many children's lives and it is exciting to see. Our kids are handling the Covid situation well and are looking forward to resuming school properly after the school holidays in July. Of course with our activities, we have had to jump around and change how we do what we do so that we are compliant with all the rules.
Over the last 18yrs, we have worked with approximately 15,000 children and their families to varying degrees. What has been a privilege to watch has been the transformation close hand of some of those adults and children that we work with. Angy is one of those people. She joined us from another organization and was always a naughty person. Naughty in a good way, most of the time. What has been wonderful is to see this passion for people in general and children, in particular, come to the forefront of her character. She has changed so much for the better, but that is her story to tell below.
What I realize is this program works on everyone, it challenges everybody's behavior and attitudes and one gets confronted with who one really is, and then the opportunity to change is available. Even when we make mistakes, as long as we learn from those mistakes, then change takes place. It is so exciting to see adults and children change for the better and become all they want to be in order to change their families and communities.
So let me introduce you to Angy, one of our Field Officers.
Thank you
Louise
My name is Angelina but people call me Angie or Pantsula (the naughty one). I am from Fobeni Village in Bolobedu South.
Before joining KTD 196 I was working at another organization in Tzaneen as Home Based Caregiver Co-ordinator for Motupa area. I had a very good relationship with the clinics I was working with and also with the community at large. That is where I met Louise and Akela (Zabe or Elizabeth).
I never knew that I will get such a warm welcome as I got at KTD196. Keep The Dream196 staff, Rosemary is a joker, Constance also has funny jokes, Catherine cool but naughty, Sevy is the teenager. We also have Nkulu she is a younger sister but also my mentor and Zabe she is like a sister to me, and Louise she is like a mother to me.

I am always happy at KTD196 and I enjoy my job. Meeting new friends, learning new ideas and also learning other people's culture. I am now able to cope in many situations which I didn't think was possible, like good relationships with anyone irrespective of color, age, and race. It is not always work, work, and work. We also have time to support each other in good and bad times; it's either personal or work-related issues. We are always there for each other.
If I have a problem with one of my groups I ask Rosemary for advice, if I have a problem with a child, I ask Nkulu because she is a social worker. At the moment I have 7 kids in one of my groups who are all around 15yrs and still in primary school because the teachers have given up on them and say they are stupid. I asked Akela (who is trained as a teacher) to help me because they are failing school every year. These kids I have learnt are not stupid, they are not taught the way they need to be to understand. The classes are too big and these kids don't get the help they need to succeed. I want to help them succeed.
Keep The Dream196 staff make me smile and whistle in all situations no matter how tough. Some times the kids face big problems, even we do as adults.
I loved working with people but as you all know that we all have some weaknesses. I was short-tempered and sometimes not thinking about others. With the support I get from KTD196 staff, I am now a happy, respectful, loving, and caring woman.
We are like family because we support each other at work and personal. I enjoy working at KTD196 and love what I do daily. When I start working with kids it was not easy because my aim was to make the difference. I was afraid, what if I not to achieve my goals or maybe if kids will not be interested in what I was doing. Working with kids changed my life, I learned to love, care, support, and understand others. I woke up every day with a smile and energy to work with kids and ensure that I am ready to change their lives.
When I started my group, I meet with them every Friday, for 11yrs.
I remember there was this one girl that thinks that because she is poor, she is not suitable to socialize with others. After attending few meetings, she realizes that being poor does not stop you to play with other kids. She is now open and able to stand up in the group and talk or help others. She is doing very well at school as she is now having the confidence to ask questions in class.
Working with KTD196 it's WOW to me! I have changed so much. This program is not just for kids, all the staff have changed and learnt how to work with kids and with adults and really change families and communities.
Viva KTD196 Viva

With love

Angy
Links: