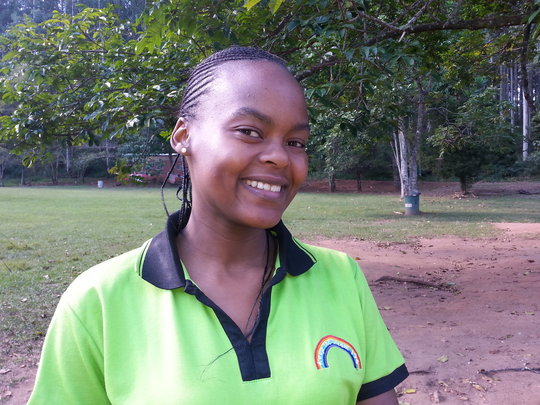 Dear All,
Welcome to 2015! Why is this significant? When we started in August 2007 it was the beginning of the International Global Financial Crisis and we were told we were crazy to even consider starting a non profit organization never lone survive the first 6 months. Well its now been 8yrs and we continue to grow and develop. You may not have noticed but the name of the project has changed to reflect the number of children we are now serving and in this last 12months we have increased 28% primarily because of the support we have received from people like yourselves and from our International donors.
We have had a number of changes in 2014 for example:
For the Children we have been able to hold 15 camps and take over 1,000 children camping, during these camps the children learnt leadership skills, were exposed to issues around environmental education, conservation and preservation and team work exercises to name just a few. This is the first time we have been able to take so many children to camp and also the first time that staff have stepped up and run their own camps. This was reported on in my last epistle.
Organizationally we have a desire to have our own office space, camp ground and activity area all rolled up in to one site. Currently, we operate out of my home which is now consumed by KTD196 and we are in desperate need of office space, storage, meeting and training venue as well as a corporate space that donors can identify. We have found such a space which is a 21hectare farm with all the infrasture required, a GlobalGiving campaign has been commneced and can be found at http://www.globalgiving.org/projects/sustainability-independence-development-south-africa/
2014 was a year of consolidation dispite our growth, 2015 I believe will be a year of organizational growth and development which will enable us to support many more children through our project. It is exctiting to see how the children mature and grow up within the program to then leave, go to college or university and take the skills they have learnt to other areas and start the program in the new areas. One such leading light of the program is Nkulu Mabuza a social worker with Keep The Dream196 as she explains below.
"Keep The Dream196 built my personality and inspired my profession"
Nkululeko 'Nkulu' Mabuza is 23 years old and lives in Tzaneen in the Limpopo Province with her mom and younger sister. She is currently working as a social worker for 'Keep The Dream196', a local NGO's that strives to assist children to overcome difficult life circumstances by empowering them through the provision of skills and inner strength so they are able to realize their full potential and contribute to the growth of South Africa. 'Keep The Dream196' has incorporated Scouting into its programming and uses the Scout Promise, Laws and programme to uplift and educate the children and youths in their care.
Nkulu was born in the Shiluvane village and joined Scouting at the age of 11 when her mom started the first Scout Troop in Tzaneen under KTD196. "Initially I was hesitant and didn't really see the point, but soon I realized how much fun Scouting is and how many new friends I was making. I remember the very first camp I went on I was terrified! I had never camped before, I didn't know the girls I was sharing a tent with and the first night I was so scared. However, by the second night I didn't want to go home. And that is what Scouting is about. It teaches you how to adapt to certain situations, how to make friends and above all how to cope and manage in any situation you find yourself in. You actually learn to be a chameleon", she reminisces.
"I met Louise Batty the Director of 'Keep The Dream' in 2003. After I finished my studies at Varsity I knew I wanted to give back to children in my home town and invest in them like Louise and my mother did for me. They pushed me to be the best I can be and so I returned home and joined the KTD196 team. In Limpopo we see a lot of gender based violence and teen pregnancies. In my work I strive to empower and help both children and parents to overcome and see past their pain and to support each other in succeeding in life. I think this is something that I have always been passionate about and I do credit Keep The Dream196 for inspiring me to be who I am today. You see as a Scout you get exposed to different people from various places, classes and walks of life. You go out into the wild and learn how to survive and respect the environment we have been given. Experiencing all of this at a young age establishes a solid foundation on which you can build as a young adult. You will have an in-depth understanding of the importance of values, they will come naturally to you. I can confidently say that I am who I am today because of Keep The Dream196, it built my personality and inspired my profession."
When asked whether she thinks she is a positive role model to young girls in her home town she giggles and says "There were seven girls in my Scout Troop when we started. I think we are all trying to lead by example and not by words alone. I think all our personal stories are testimony to the power and influence KTD196 has had on our lives. Six of us have graduated and are working in helping professioins and the other two are still studying and will be graduating soon. We have all worked hard and are achieving our dreams! It's not because you start your life in a rural area that you need to think you cannot succeed. Not all children are equally strong at school. Some children have talents that lay elsewhere then academic achievements. Yes they need to work hard at school, but thanks to Scouting and KTD196 where you get exposed to a number of other skills, you can discover and nurture your talents like in building, singing or drawing for example. By helping children find out that they do have a talent that they can nurture, you build hope and create dreams for future success … that is the power of Keep The Dream196!"
For this inspiring young lady the journey does not end here "I dream of a 'Keep The Dream196' franchise and a bigger Scouting Movement with more members from rural areas throughout South Africa. I hope to inspire a lot more children to see the bigger picture and to dream and achieve their goals in life."
Keep The Dream196 is an independent, non-profit, childrens rights movement dedicated to the development of young people in achieving their full potential as individuals and responsible citizens. Central in this programme is a continuous transference of values such as honesty, loyalty, responsibility, respect; all aimed at governing individual behaviour and the development of strong leadership skills that will equip members to be of service to others and to their communities.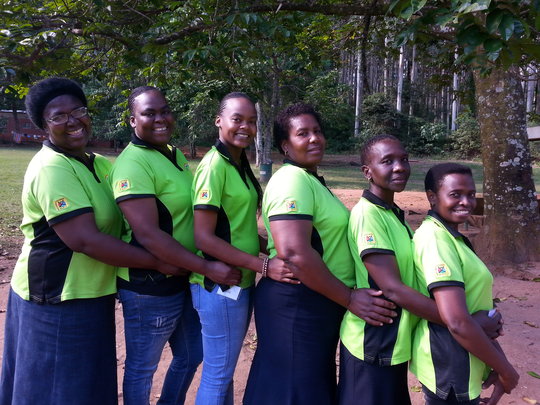 Links: