Dear Friends and Supporters,
The last few months have been an exciting time for us. Much of June was spent going through an extensive evaluation of our work by Comic Relief UK, part of an agreement for future funding. Shaishav received a very positive report from this evaluation and we hope that this will lead to significant new support from Comic Relief, enabling us to bring our programmes to an ever greater number of children. Secondly, after many months of planning and issues, we have finally managed to secure an agreement to purchase a large new building, big enough to hold all of our offices and provide a large, multipurpose hall in which we can hold many of our activities with children and adults. This enable us to expand the scope of many of our programmes, and will provide a major improvement in stability, putting an end to the last minute changes in venues that we often experience.
Our regular activities are proceeding well. During the last 3 months, 220 children have participated in 6 Balmela's (children's fairs) where they learnt about pollution, water use and the water cycle. In addition, 130 children participated in training workshops on goal setting and decision making, and 47 children participated in 2-day Leadership Camps. We held the Annual Programme for the Savings Bank in this quarter, which was attended by130 children. Finally, Drashti, one of our most active Balsena members, attended national level conferences in Bhopal and Ahmedabad on global warming and the environment. Our community programmes have also been very successful. We have enrolled over 800 children into school in this period. We have also seen over 100 children completing the computer courses run in our Area Resource Centres.
Though the main focus of our work is on children, we also work with adults in these same underprivileged communities. During this period we have held 49 street meetings with local adults, and 8 meeting exclusively for members of Lok Samarthan Manch, our people's support forum. These meetings focused on the topics of school enrollment and the Right to Education Act, CHILDLINE, health and local issues. Finally, we have held 6 community Samelans, in which people can come to get advice and assistance from Shaishav staff and expert resource persons. These samelans were attended by almost 400 adults, and have provided information on health through the support of a local doctor, school enrolment, and governments schemes and benefits that local people can utilise.
A relatively new addition to our programmes has been the Bhavnagar segment of CHILDLINE 1098, a nationwide child helpline supported by the Indian government. Though it was only innaugurated in Bhavnagar a few months ago, we have already seen good take up, and have processed 35 cases in the past 3 months. This has included a state-wide search for a missing girl, who was returned to her mother after two and a half months, and the case of a young boy who was so violent that his parents were tying him up in ropes. Once Shaishav heard of this case, they met with the boy and discovered that he was suffering from serious mental problems. After talking with his parents we arranged for him to be enrolled in a special-needs school, where he is receiving the treatment he needs.
With your support we will continue to expand our work, and make a real difference to the lives of children in Bhavnagar.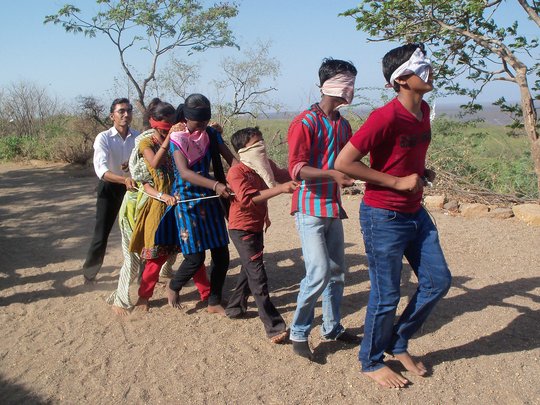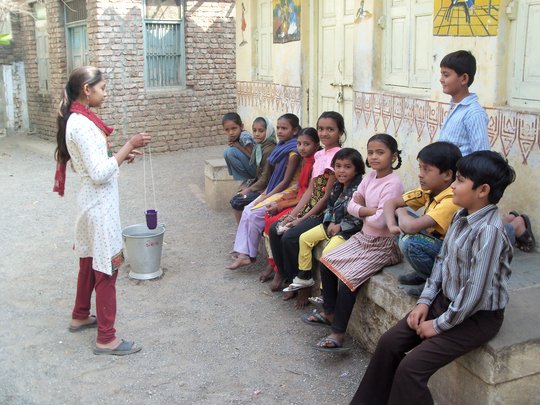 Links: