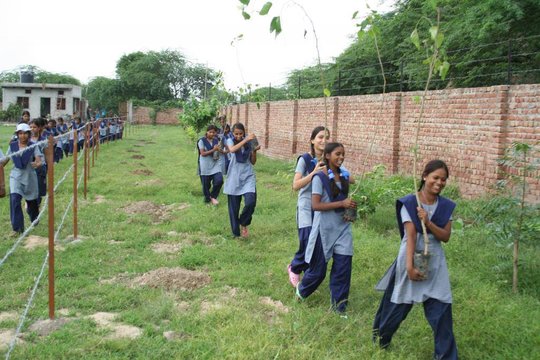 On behalf of the Fruit Tree Planting Foundation, thank you for supporting our "Orchards for India" project in Vrindavan, India. We are excited to present this final project report from the field. We had the honor of working with students and families in the state of Uttar Pradesh to create a school orchard and provide poverty-stricken families with trees for a source of long-term sustenance.

Together, with our project partners at Food for Life Vrindavan (FFLV), we planted and distributed 500 fruit trees to help FFLV with their efforts to provide free, daily meals to low-income students and families in the community. Fruit trees were distributed directly to families, along with proper training in their care, so that generations could have fresh produce, literally at their fingertips. Education was provided to hundreds of students emphasizing the importance of trees for the environment and how to become excellent stewards of our planet.

Here are some excerpts from FTPF arborist Rico Montenegro's journal as he managed and implemented the projects on site:

Today's school program and planting took place at the Sandipani Muni School at Kiki Nagla, where the Fruit Tree Planting Foundation had previously donated and planted fruit trees that are now thriving and producing fruit. The new planting site was located near the plains of the Jamuna River. The orchard will provide fruits and vegetables to feed all of Food For Life Vrindavan's hunger relief programs (www.fflvrindavan.org).
Over 150 bright and enthusiastic female students came to the school program we provided, with much excitement as we discussed our roles in leaving the environment a better place than when we arrived. Afterwards, we planted a large orchard altogether in a magnificent, driving monsoon rain. Everyone was soaked and covered with soil. Even so, these children, who are no strangers to difficult conditions, were more than excited and overjoyed by their accomplishment. While waiting for transportation back to the school, all the girls gathered together to celebrate and sing traditional songs. It was definitely an exciting time for all, including members of the adjoining village who came down to witness the activity and post-planting jubilation.
Later, more than a hundred elementary students were in attendance for our final program. As always, they asked insightful questions about our topics, such as "why is a tomato really a fruit instead of a vegetable?", "are the roots underground different with different plants?", "why do some trees get sick and lose their leaves?", and "how old can a tree really get?" It is always fun to watch the amazement in a child's eyes when you tell them a fruit tree can live for hundreds of years!
The children we worked with on these projects are children whose homes are located not far from the school. Many live in tiny houses, in vacant lots, made of tarps, gunny sacks, sticks, and rags, with dirt floors. Yet, at school, the students are always clean, well-fed, polite, thoughtful, and intelligent—with no hint of the dire circumstances from which they come from daily. I'm personally so grateful that the planting of fruit trees in this project and the education about how to care for them and how to make the world a better place has left a lasting impression on these young people, as they are the future of the region. FTPF is so honored to be a part of this process.
On behalf of all those who will benefit from this important project, please accept our collective thanks to you and the entire GlobalGiving community for making it all possible! Please feel free to contact us for future updates on the growth of these fruit trees and to stay involved in our other projects.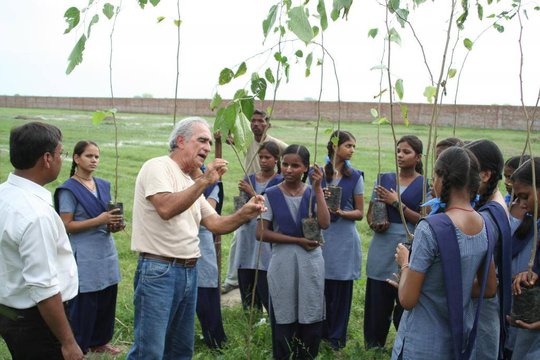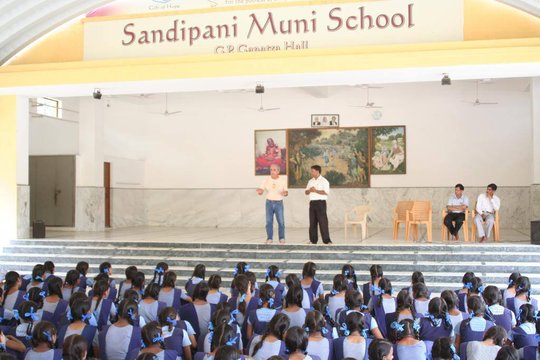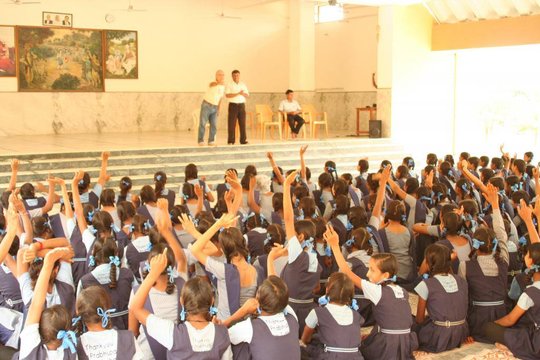 Links: