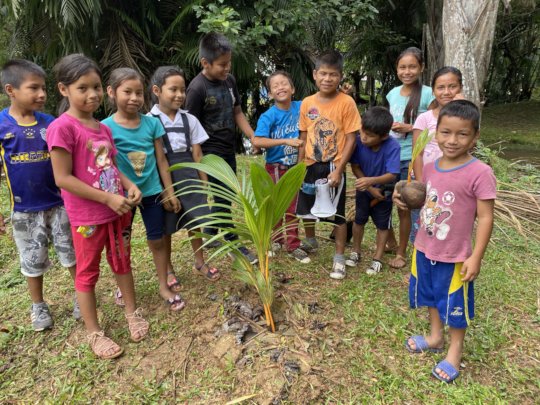 Hunger, malnutrition, poverty, and environmental degradation in the Peruvian Amazon are hurting local families. Fruit trees provide perennial sources of nutrition, income, and environmental benefits that will help these families now and for decades to come. As Michele Briceño, a member of our local team born and raised in nearby Iquitos told FTPF during our trip to the region in late 2019:
"In my humble opinion, I am sure that the parents believe from the bottom of their hearts that this project will create a better future for their children through sustainable agriculture that does not take away from their lands, their customs, and that allows them to live in harmony with the environment."
Please consider making a donation or sharing this project with your friends and family so we can continue to support sustainable livelihoods for local families in the Peruvian Amazon!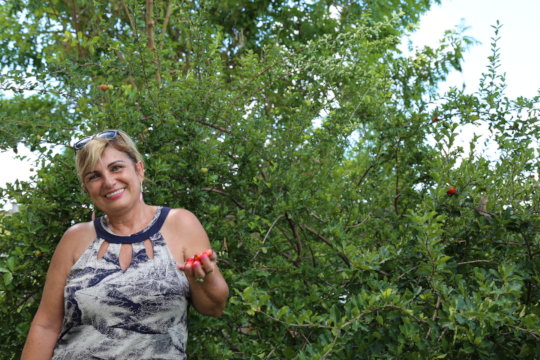 In Mococa, Brazil, the Fruit Tree Planting Foundation has seen the impact that planting fruit trees can have on a community that was once surrounded by and filled with trees. Over the course of a decade, we have seen the return of native birds, cooling of schoolyards, and the availability of cultivated and rare native fruit alike benefit the citizens of this Brazilian town.
We aim to return to Mococa, as soon as it is safe, to continue our programming and expand these benefits across the region. Please consider making a donation or spreading the word about our work with your friends and family so we can create a more just and verdant society in Mococa and beyond!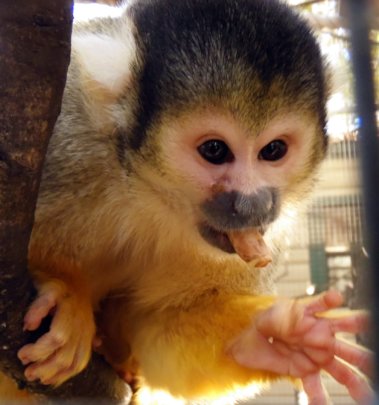 Dear friends,
We are continuing to fundraise to plant fruit trees for our monkey friends at the Jungle Friends Primate Sanctuary in Florida. Fruit trees will provide food, shade, and beauty to squirrel monkeys that were previously subjected to nicotine addiction studies. We would be very grateful if you could help by donating to and/or spreading the word about this wonderful project. So far, donors like you have helped us raise over $1,800, but we still have a ways to go to reach our goal.
Thank you for believing in the power of fruit trees to create a more just and equitable world for all living beings!
The FTPF team
WARNING: Javascript is currently disabled or is not available in your browser. GlobalGiving makes extensive use of Javascript and will not function properly with Javascript disabled.
Please enable Javascript
and refresh this page.