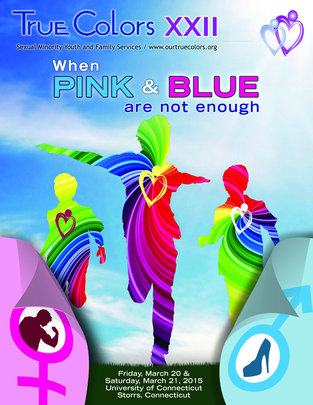 For the first quarter of 2015, our focus was on our annual LGBTQIA youth conference – True Colors 22 – which was held on March 20 and 21 at the University of CT in Storrs.
Here's just a taste of what our youth participants said:
"To begin, I would like to start by saying that true colors was one of the best experiences of my life. I have never been anywhere where I felt so completely loved and accepted by the people around me. In my life, my parents (and me, too I don't really get a choice) go to a very homophobic church. It can be very disheartening to hear them talk negatively about LGBT+ people week after week. But at true colors, one of the seminars I attended was about how bisexuality fits in with religion. It the first time in my life where I had ever heard from a religious standpoint that it was okay to be LGBT+. I have read the book they gave us at the end many times, and it makes me smile still."
"At True Colors was the first time that I truly felt I can be me."
"I felt so free and comfortable in my own skin at True Colors. I felt like I was able to be myself. I was so happy that I could be myself even for one day. I am definitely going next year."
"I'm so glad I had the opportunity to go to True Colors this year! It was without a doubt the coolest field trip I've ever been on. I loved all the workshops I went to. Some were informative and some were just fun. The best part of all was being with so many other queer people like me, along with all the accepting allies that were there too. I know that me and a lot of other lgbt+ kids often feel alone at school and in their families. But being at true colors it felt so good to be with people just like me."
"My favorite part of True Colors was the beginning where people spoke on the stage. It was great to see that even the governor was supportive of True Colors. The best part of all was seeing Jazz Jennings and hearing her speak. I heard about her through the internet and she was always an inspiration to me, but I never thought I would get to see her in real life!!"
"We all got to dress how we want and use what pronouns we wanted without being scared of negative judgment, something that's rare for a lot of people. The food was great, and getting so many hugs made me really happy. "
Registration fees only cover a portion of the costs of the conference. That is yet another reason why our donors matter so much! Your donations and support made it possible for us to offer over $6,000 in scholarships for the event. Each of the youth responses above came from a student who wouldn't have been able to attend without the support of people like you!
It is an honor to be able to do the work we do on behalf of LGBTQIA youth. We are so grateful to each of our donors and supporter – to you – for making this work possible!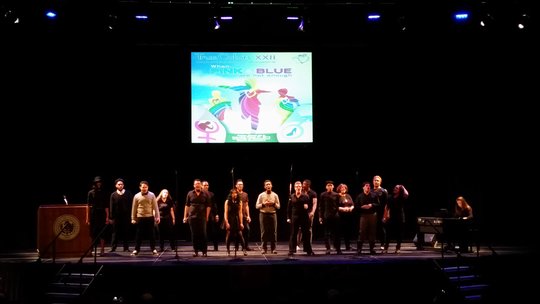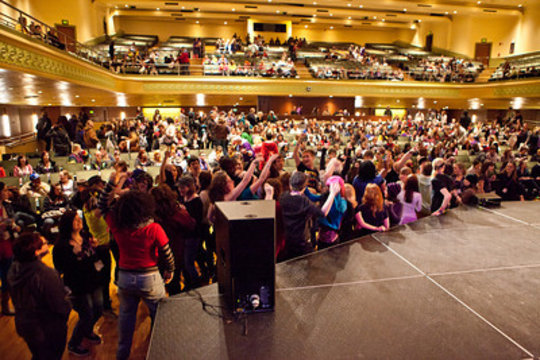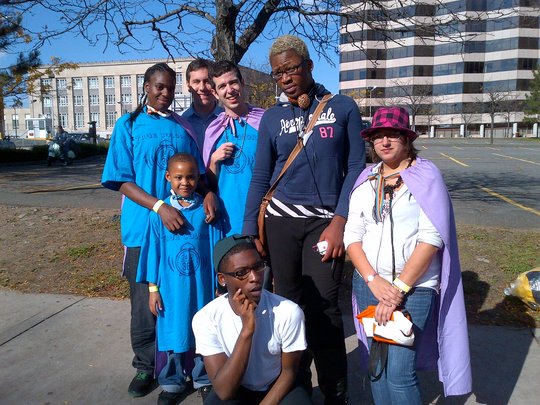 During the last quarter of the year, people's thoughts turn to the holidays and this "Currier and Ives" images of happy families, great get-togethers, lovely times. The picture of how 'life is supposed to be' is so clear that even those of us with happy families, great get-togethers and happy times can feel a little let down when the reality doesn't quite live up to the hype.
Now imagine you are 13 or 15 and live in 'out-of-home' care like foster care or a group home or a shelter... Imagine further that you live there because your family rejected or abused you because of you were gay, lesbian, bisexual or transgender... The Holidays can be hell.
But, because of the support of people like you, we are able to help youth create new memories during these difficult months. Several years ago, we launched a 4th quarter project called, "Donate a Memory". Instead of money, people donate experiences! This past year, for example, people donated tickets to live theater, movies, museums, trampoline parks, skating, restaurants and other new and interesting places. We then gave the tickets to mentors and mentees for paired and group activities. In each case, the mentee gets to spend time with someone who cares about them and have a fun and exciting new experience. We can't replace their families or change what has happened to them in the past. But, because of people like you, we can give them some new memories to treasure. And maybe next year, when the holidays come around, they will have some Currier and Ives of their own.
We couldn't do any of this without you. Thank you, thank you, thank you! And Happy New Year!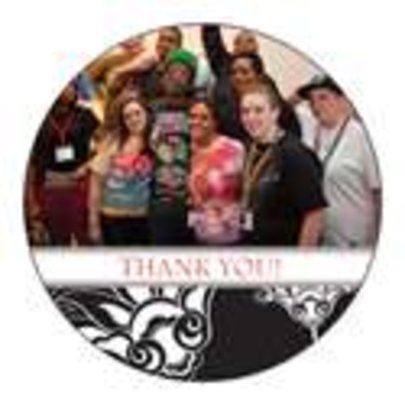 You know from our past reports that we are grateful for your support and your generosity. We have often been able to tell you wonderful stories about the difference your dollars have made. All of that is still true. AND. This has been a rough couple of months for us at True Colors. So this report is going to look a little different. Two of our youth died by their own hands last month. Both had been struggling with depression, identity, and just trying to get by. Most times, our kids (with your support and ours) muddle through the tough times. Sometimes they don't. We have spent much of the last few weeks supporting other youth in the program, helping them mourn and deal with their loss and hurt and anger. It is amazing how we blame ourselves when something like this happens...
Rather than talking about what we have accomplished together this quarter, we want to focus on making sure that together we can prevent other kids from making that same heartbreaking choice. We want to make sure that every youth and adult we come in contact with knows some basic skills for preventing suicide. Each one of us can be the one to start the conversation - each one of us has the potential to save a life. Just ask.
People are often afraid to ask youth (or adults for that matter) about suicide because they fear it will make them suicidal. It doesn't! One of the risk factors for suicide is that a youth knows someone who attempted and/or completed the act. With two recent suicides in CT, everybody should get trained or learn QPR (question, persuade, refer). It is a great tool. Here are the key questions:
• Have you ever wished you were dead or that you wouldn't wake up in the morning? (if yes, ask #2)
• Have you actually had any thoughts of killing yourself? (if they answer yes, ask the next 2 questions. If they say yes again, they are at significant risk and need a referral to clinical help immediately. It is important to stay with the youth (or adult) until help arrives)
Have you done anything to prepare for killing yourself? (do you have a plan, method, means, etc.

Have you tried to hurt yourself but been interrupted or changed your mind or it didn't work?
Here's how to get immediate help:
In Connecticut, 211 can provide immediate counseling and connection to emergency resources like the mobile crises unit;

Call 911 and let them know you need emergency support

Go with the individual to the nearest emergency room

In Connecticut if the youth is under 18, you can call the DCF hotline (1-800-842-2288)
Be the ONE TO START THE CONVERSATION!
Thank you for your on-going support. Clearly it can mean the difference between life and death for our kids. And we are very, very grateful.
WARNING: Javascript is currently disabled or is not available in your browser. GlobalGiving makes extensive use of Javascript and will not function properly with Javascript disabled.
Please enable Javascript
and refresh this page.