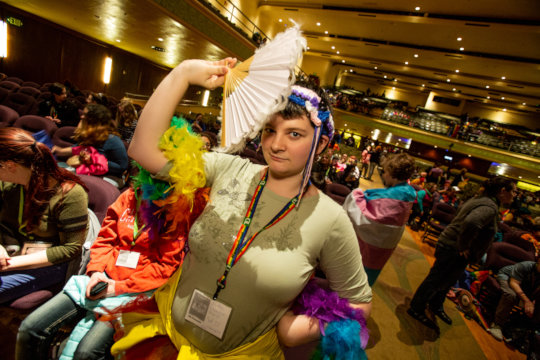 The first quarter of each year is really dedicated to final preparations for our annual conference – an event that is made possible in part because of the generosity of our donors and supporters. Your generosity helps us not only keep costs down, but helps us provide more than $13,000 in scholarships to youth who would otherwise not be able to attend.
True Colors XXVI: This is ME! was held on Friday, March 22 and Saturday, March 23, 2019 at UCONN in Storrs. Three thousand, nine hundred and seventy-nine people participated over the two day event. They represented 122 high schools,11 middle schools, 14 colleges, and 10 different states. Here's what some teachers had to say about their students' experience:
"It was wonderful seeing all the LGBTQ+ youth being in a safe place just being themselves! I attended the very first True Colors conference so many years ago as a Social Work student and was a great experience bringing my 17 year old son and experiencing the conference together. What a great day!"
"Some colleagues and I took members of our GSA, and the first day one of them turned to us and said 'I've never been around so many gay people before,' clearly feeling for the first time what it was like to be the majority. The same student attended the bisexual workshop by Robyn and came out of it saying she never knew other people thought like her. Seeing the kids' reactions was the most memorable experience for me."
"One of my students was so inspired by her time at the conference that she stepped up to speak during the closing Youth SpeakOut and that is something we never would have expected from her."
It is hard to describe the feeling of being in a room with that many excited, enthusiastic and joyful youth and adults. It is electrifying, even transformative. We hear so much about LGBTQ+ youth risk factors, something I sometimes call 'the parade of horribles: Suicidality, substance abuse, homelessness, discrimination. The conference is not about that – it is about celebrating LGBTQ+ identities, creativity, joy, and the gifts that we uniquely bring to the world. It is about youth and adults of all orientations and genders coming together to create a world in which everyone belongs.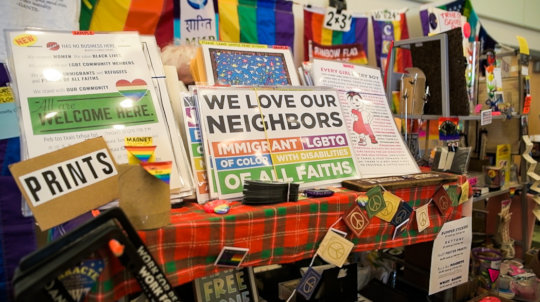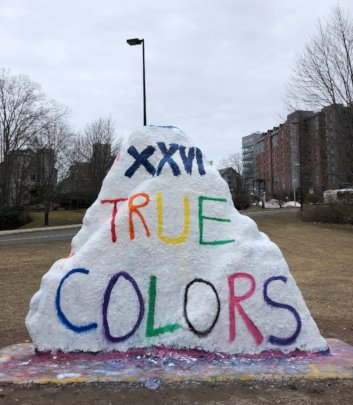 Links: