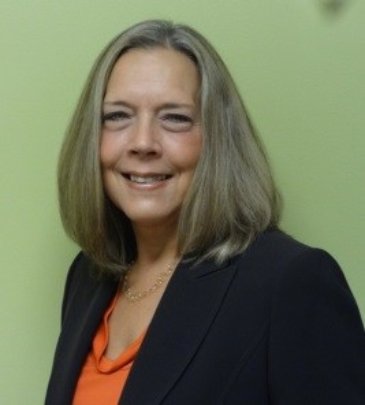 The mission of Women's Employment Network (WEN) is to assist women in raising their self-esteem and achieving economic independence through sustained employment. We were founded in 1986 with a vision of advancing the lives of women, their families, and the Greater Kansas City community, one woman at a time.
In this case, that one woman is Laura. In 2016-2017, the Women's Employment Network (WEN) served 662 clients, like Laura, seeking to better their lives - and we couldn't have done it without your support.
2017 WEN Graduate, Laura, shares her journey...
My journey with WEN began out of desperation. Events in my life had brought me to a place of having to find full-time employment with benefits. I began the "new age" process of filling out applications and sending my resume out through various job websites. After about a month, I realized I was in trouble. I lost count of how many resumes I had sent out, to no avail. I knew I was doing something wrong but didn't know what, or, what to do about it. I went to Google and typed in "help, 56-year-old woman can't find a job in Kansas City". WEN's information came up along with many other services. I was instantly drawn to WEN because it is geared towards women.
I nervously and with reservation came to WEN to register. I remember trying so hard not to cry. Life had beaten me down; I was scared, anxious and depressed. The Client Services Manager, Erin Cole, guided me to her office. She proceeded to explain to me how WEN works. Erin was kind, gentle and understanding. I felt grateful that she listened.
My first day of WEN. I had NO idea what to expect or if this program was really for me. We met the staff, each telling us their role in this program. I remember all students were very quiet. I'm thinking they were all just as nervous and unsure of this endeavor as I was. There was an underlying comfort in this, I wasn't alone.
On the second day, Lynnette, Director of Program Services, began helping us with our master applications, dress codes, resume formats, interview objectives, personality mosaic, etc. The list goes on and on. She has the gift of meeting you, reading a bit about you and knowing what you're made up of in seconds. I learned early on, when Miss Lynnette speaks, listen because you WILL learn.
Students are settling in now, getting to know each other, opening up a bit but still a little reserved.
Brianna, Financial Coach and budding counselor. A huge light bulb turned on in my brain when she taught us about natural tendencies and traits in our everyday behavior. The Four Temperaments workshop taught us that the things we've been fighting against most of our lives were who we were born to be. AND, that it's OK to be that person. Amazing. Life changing.
Students are laughing now, sharing what's inside, new friendships are beginning…a sisterhood.
Latoya, Financial Coach. Let's wrap it up!! Going over the week's lessons, worries and open conversations are always something to look forward to. I learned here I was not the only one experiencing anxiety.
Tonia, Employment Services Manager. Don't let her quiet demeanor, forever smile and workplace etiquette fool you. She is always busy-- working behind the scenes, more than we all know, in an effort to get us on our way with the last steps. She is constantly working with our resumes, interviews, networks, staffing agencies, job search resources, cover letters and so much more.
A few weeks in, our class has bonded and do not want it to be over. We all accept each other for who we are. We also cannot forget Audrey Williams, Administrative and Program Assistant. There every morning to greet us all with a beautiful smile and a few words of wisdom. Let's not forget…coffee! (Thank you, Miss Audrey!)
An area yet not touched, the Volunteers. I am amazed at how many Kansas City area women devote their time to WEN. Too many to mention but so much learned. Thrift store shopping tips, interviewing techniques, business attire, mock interviews, helping with resumes, finances, stress management, self-care, vision boards and facing our fears. I may have missed a few things, but the bottom line is, we have gratitude and awe for you.
Staff and students, thank you for this time together, for the confidence you have brought back into my life, for EVERYTHING I have learned and giving me, for the first time in a very long time, hope.
Thanks to your support, Laura and many other women are on their way to a brighter future!
Links: