Hurricane Matthew brought heavy winds and waters to the community of Petit Trou. However, that did not prevent St. Paul's School from continuing to educate young minds! With the help of our amazing community of supporters, the school was back in session only a few weeks after the storm. That being said, many of the the school's students are crammed into homes with extended family or living in damaged structures. Some are without the typically required uniforms but are continuing to attend school because of how much they and their families value their education.
In 2017, the middle school agriculture program continues to grow and thrive. While the school garden was wiped out by the hurricane, our resident agricultural educator and his students got busy, not long after the disaster, replanting their plot of land with greens that participants will be able to eventually take home to share with their families. Carrots have already been produced and tomatoes and cabbage are almost ready for harvest. This program not only teaches students better practices on how to grow produce in their vital family gardens. It also allows students to transform in to active learners and to grow their critical thinking skills. Both of these skills will serve the community well as they trek the road to recovery from Hurricane Matthew.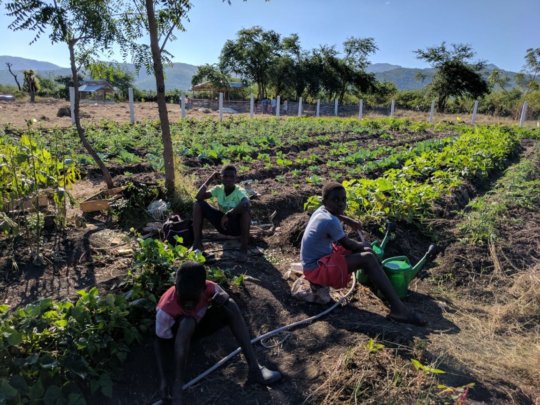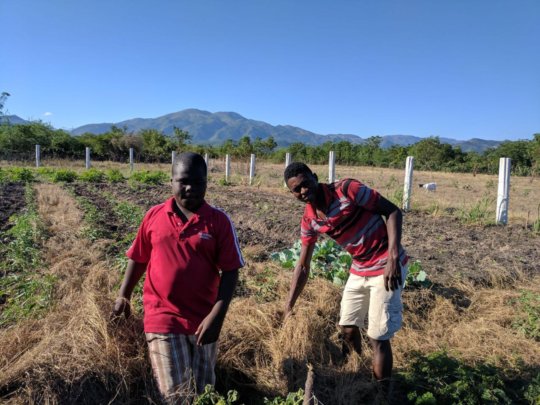 Links: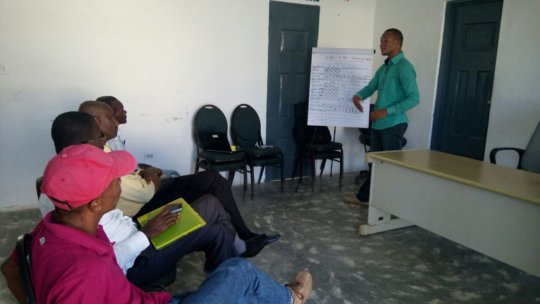 In this new year, we ask that you continue to think of Haiti, particularly our friends in Petit Trou de Nippes, as they walk the long road to recovery from Hurricane Matthew. This road is expected to have many hardships along the way. As Interim President Privert stated "If we don't manage to relaunch three to four months we will find ourselves with a major food crisis."
With several community leaders and agricultural associations, CHP is enacting a plan to launch a seed bank that will sell seeds at a significantly subsidized price that will allow farmers gravely affected by the Hurricane to get their gardens and fields planted in time for the approaching growing season. This is particularly necessary during this time period because the people of Petit Trou have nowhere to go currently to buy seeds even at full price--the product is simply not available. Our project manager, Patrick Desire, along with other CHP staff have been working with the community to prepare for this development as they must work collaboratively to make this happen.
Join us as we walk alongside our friends on this road. Donate today.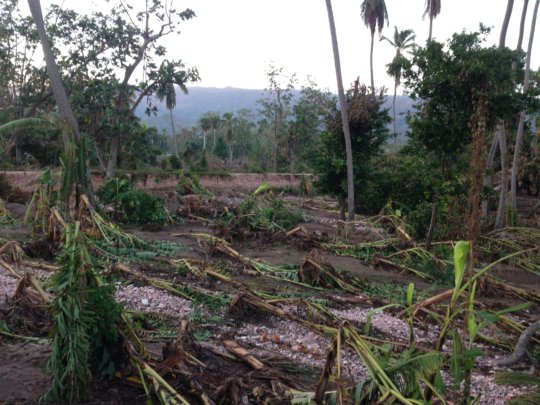 Links: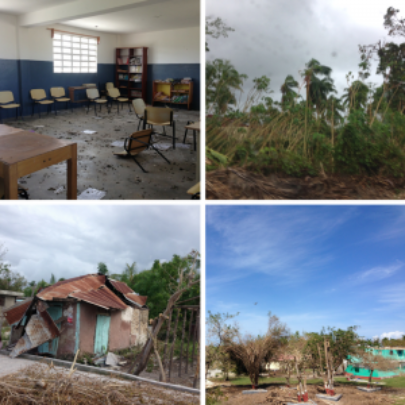 Our program work in Haiti has been signficantly impacted by damage from Hurricane Matthew. While our community in Petit Trou de Nippes suffered relatively little physical damage from the 2010 earthquake, Hurricane Matthew passed directly over the region. There was thankfully small loss of life, but the economic burden posed by the physical damage from the hurricane represents an intense threat to the well-being of the people we serve in this region. In the days to come, we will be focusing our efforts on assessing the damage, beginning structural repairs and re-establishing the agriculture and livestock programs. For now, here are some updates from our on-the-ground operations manager, Tate Lowrey, MPH:
Nearly every family has been affected by Hurricane Matthew. 90% of gardens have been destroyed and 70% of livestock was lost.
The community is coming together to take care of each other. People who have no roof stay with neighbors and family. No one is being left on the street with no home or food.
Together, they are evaluating what resources they still have. Despite the damage, life is continuing. Homes have their little market stands out, the Digicel vendor is selling minutes, people are doing laundry and eating together. The local Karfou Lendi market has started running again, although with fewer vendors and less produce.
Patrick Desir, our Program Manager, has been our connection to the greater community of Petit Trou outside of St. Paul's. He is learning what is happening and how people are getting by. After the community assesses their resources, we will work with him to figure out the best way to help the community in both the long and short term.
At St. Paul's many trees have been blown down and half of the guest house roof was torn off. There is one shower still working in the presbytery. The school building appears to be in okay condition and has mostly been cleaned up. We are waiting on a structural engineer to verify safety for the students. In the meantime, school instruction is resuming this week in the church.
The goat structure is still standing however, it has significant damage that St. Paul's Agricultural Educator Kenel Pierre is working to repair. The student garden was destroyed and will need to be rebuilt.
Well technicians Jude and Jean Donald are working on repairing two wells damaged in the hurricane. Patrick has also teamed up with them to ensure that the wells are disinfected.
Petit Trou has sustained significant damage. Seven of the schools in town were damaged and two were destroyed. Sadly, six people were killed. Fortunately the clinic is mostly okay and staff is working again.
Patrick has organized a survey to visit all of the communities to learn about the state of the houses. He will be giving us more information from the Mayor as it comes in.
As always, thank you for your continued generosity of heart for our work in Haiti. We couldn't do this work without the support of people like you! We are grateful for your continued giving in this time of recovery and rebuilding for the amazing people of Petit Trou de Nippes.
Links:
WARNING: Javascript is currently disabled or is not available in your browser. GlobalGiving makes extensive use of Javascript and will not function properly with Javascript disabled.
Please enable Javascript
and refresh this page.