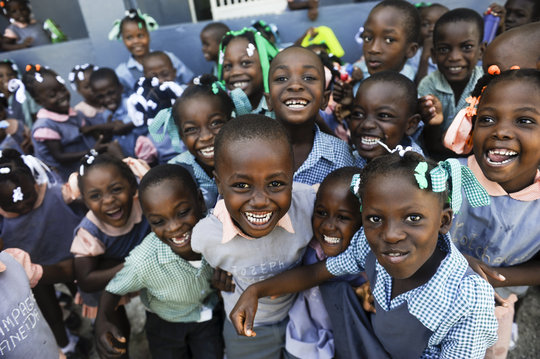 You did it! Global Giving donors gave Colorado Haiti Project the first $9,600 so 32 children can start school TODAY, Oct. 1st, at St. Paul's K-10th grade School in Petit Trou. MERCI to all who helped these kids get an education that helps them live longer, find a livelihood, and support their own families one day. And thanks to all the faith communities and friends who help the over 600 other school kids, too. These are gifts that LAST.
You remember bringing your children to their first days of school. They are shy, excited, looking around for old and new friends; you are anxious, grateful, ready to hand them on to excellent teachers who will continue the world-opening experience of a good education. Over 700 children and parents are going through those emotions, feeling that hope, this very day. The attendance is skewed to the younger grades, including 3-5 year olds in the earliest grades; we also have youth in their teens hard at work in the upper grades, some of whom will receive scholarships to trade schools or university for degrees and professions they will bring back to their home community. Imagine their pride in returning home to be a teacher at St. Paul's, a plumber, an electrician, a construction specialist, an agronomist, a physician or health care worker in Petit Trou, which critically needs their expertise.
The school year will run into July, 2014. All teachers, staff and administrators are Haitian. We will occasionally send down Colorado volunteers at the request of the school--experts in English as a THIRD language (Creole & French produce tri-lingual kids), geography, and however else we can help. We have asked Global Giving to leave our school donation page open, so we can raise up to $15,000, which at $300 per child would fund 50 children for the year. Thanks to all who've extended a generous hand so far, and Bienvenue to all we hope will join us to create a more positive and possible future for these kids and their families.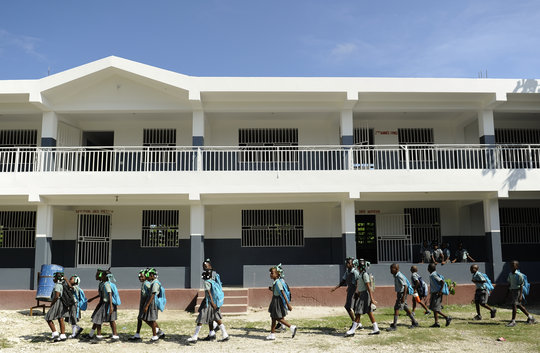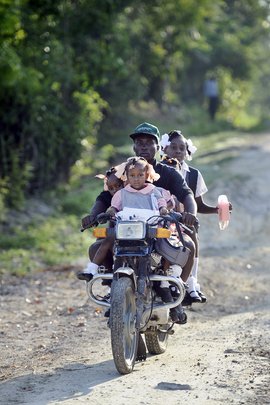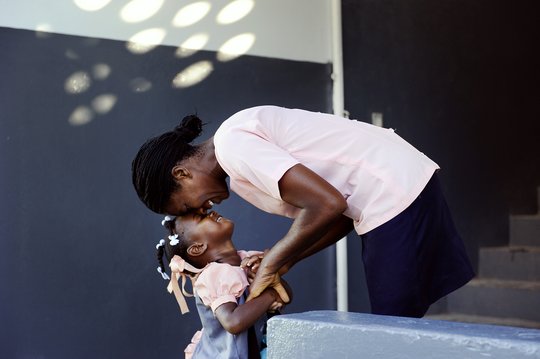 Links:
WARNING: Javascript is currently disabled or is not available in your browser. GlobalGiving makes extensive use of Javascript and will not function properly with Javascript disabled.
Please enable Javascript
and refresh this page.