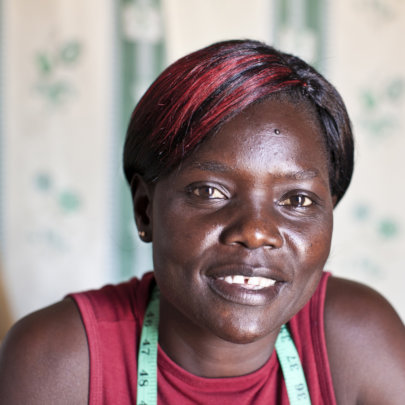 Having completed Senior One, Florence speaks good English. She is 41, never married, but she hopes "God will give me a good man." No longer with the father, she is proud of her 22 year old son, Frances, who is studying travel and tourism.
Her sister, whose husband abandoned the family, has three children. Florence provides for two of them. In 2008, Project Have Hope paid the fees so Florence could attend vocational training for tailoring.
Upon graduation, PHH gave her a loan to purchase a sewing machine and materials to start her own business. She tried expanding her business in 2014 by renting a shop in the bustling Nakawa market and hiring an employee to help. However, rent became prohibitively expensive and the location in the upper level of the building was poor, so she returned to working from the front of her home. She hopes to have enough business to expand again soon.
A donation of just $25 provides tuition for one term and gives a woman the power to build her own future.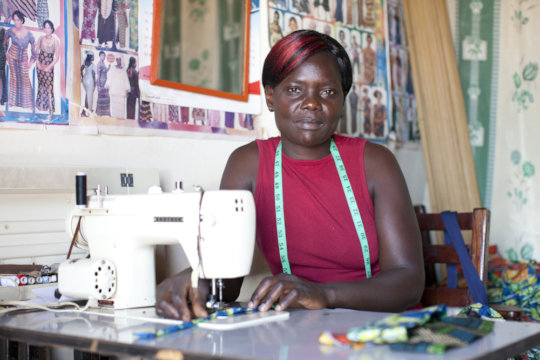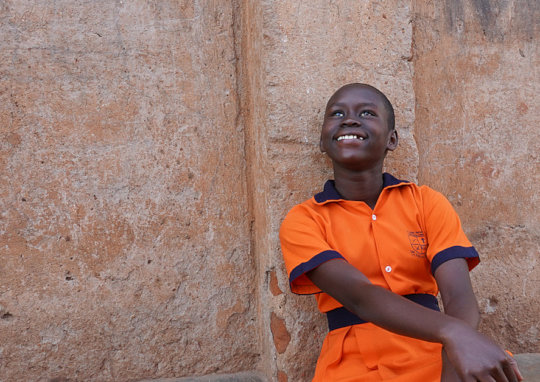 My name is Cecilia. I am 14 years old and the youngest in my family. I have one sister and one brother, neither of them go to school. I do not like missing lessons, so I am eager to go to school every day. It is important to me to go to a school where the teachers are good and they have time for the students. When you have knowledge, you can excel in life. I hope to become an accountant. It's easy to get a job if you know how to manage business. I have a dream of finishing my studies and getting a god job. Then I will construct a house for my mother. And once I have a good job, I also want to help the needy, so I can support someone like someone has supported me.
Help Cecilia and children like her reach their full potential by becoming a sponsor for just $25 a month.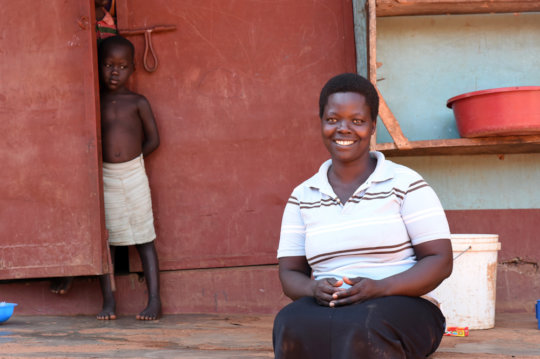 Meet Helen. Helen, 35, is very quiet with a soft, easy smile. She understands only a little English, having attended school only until Primary 5. She grew up in Kitgum with her parents and four siblings. As the second youngest and a girl, education was seen as a luxury, beyond the means of her modest family. At the age of 11, Helen's mother was killed by the rebels and she went to live with her brother and his wife.
In 1999, she and her husband fled the increased fighting in the North and came to the Acholi Quarter where they are raising their six children. Her husband has worked as a security guard for 16 years, providing the family with a stable income. However, with so many children, Helen must also work. She makes jewelry from recycled paper beads and used some of her savings to open a small shop outside of her home selling local produce. Formerly, she worked in the stone quarry. She frequently recalls the dangerous conditions she encountered, including multiple times when small rocks would get into her eyes and also splice her hands.
Helen hopes to get a loan to expand her small produce shop. Having established her business nearly five years ago, she has built a good clientele and has little competition to prevent her from expanding.
A donation of just $25 gives a woman the power to build her own future.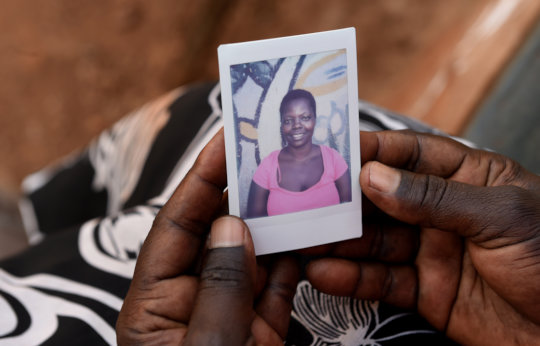 WARNING: Javascript is currently disabled or is not available in your browser. GlobalGiving makes extensive use of Javascript and will not function properly with Javascript disabled.
Please enable Javascript
and refresh this page.