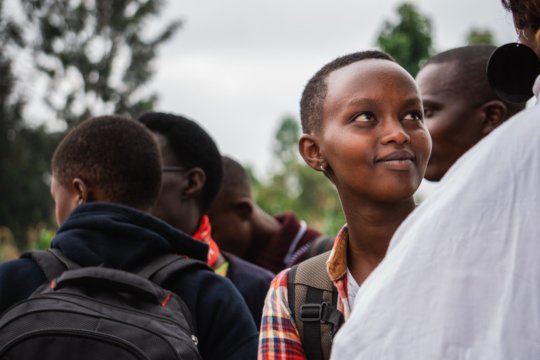 The Agahozo-Shalom Youth Village is thrilled to announce the arrival of our Class of 2022! Joining us from across Rwanda, the 128 young people of our latest Enrichment Year, a special first year unique to the Village, have come to ASYV in the hope that our community can provide them with the education and support they need to build a better life. In this brief report, we would like to share an update on their first few weeks at ASYV, time in which our kids have already begun to dream of a brighter future and build bonds with friends and mentors, bonds that have the potential to last a lifetime.
On December 28th, our latest Enrichment Year passed through the Village's gates for the very first time. Vincent Kalimba, Village Director, greeted our kids as they assembled at the Edmond J. Safra Community Center, where he opened our welcoming ceremony. A few of our returning students followed Vincent's remarks with songs and a speech, performances which gave our youngest students the chance to meet the members of our Amahoro singing group and the president of ASYV's student government. Together, these young leaders welcomed their newest brothers and sisters to the Village, celebrating their arrival and encouraging them to use their time at ASYV to the fullest. Our family mamas concluded the welcoming ceremony by embracing each of our kids, introducing them to their new student families with a hug and a smile. Key to our students' recovery, these families will give our first-year students the stability and loving care they need to thrive at ASYV.
Once they had settled into their new student families, our kids spent the next couple of weeks acclimating to life in the Village. They learned our Core Values and began studying English and computer literacy. Many of our Enrichment Year students enjoyed learning new vocabulary words through song and dance, as well as speaking and reading exercises. One student, Vanessa, was particularly excited to use English to explore her own academic interests, sharing, "English helps us in our other areas of school…You can't study in the S4 history class if you can't write or read about history." While they were studying synonyms and prefixes, our Enrichment Year kids were also learning how to type. About 85% of our kids had never used a computer before they came to ASYV. Now that they have access to this technology, a new world has opened up to them, a world full of information and abilities increasingly relevant to education and employment in Rwanda.
To conclude their orientation to Village life, our Enrichment Year kids ended their first two weeks at ASYV with a trip to Lake Mugesera. Arriving at the lake at 9 a.m., our kids spent the day playing games and chatting by the lakeside. Each of our student families also had the opportunity to go out on the lake, the first time many of our kids had ever been in a boat. Halfway through the day, our family mamas cooked a celebratory lunch, preparing a hearty meal of fish, rice, and beans, while our Village Director concluded the festivities with a dance party. It was a day to remember for our first-year students and a joyful beginning to their time at ASYV.
Over the weeks that followed, our Enrichment Year students continued to immerse themselves in the Village, seeking out new relationships and new opportunities for personal growth and self-discovery. With the return of our S4, S5, and S6 students (sophomores, juniors, and seniors, in U.S. terms) on January 13th, our Enrichment Year kids began to build relationships with their older brothers and sisters, and by attending our student clubs and initiatives fair on January 23rd, they found exciting new ways to express themselves and advance the ideas and causes they believe in. As their first year with us continues, we cannot wait to see what the 128 members of our Class of 2022 accomplish at ASYV and beyond.
We hope you enjoyed this report on our Enrichment Year's first few weeks at ASYV. If you would like to learn more about their time in the Village, we invite you to follow the links below to our "Welcome to the Class of 2022" video on YouTube and the "Welcome Back to our Students!" post on our blog. More pictures and information can also be found on our social media pages, including Facebook, Twitter, and Instagram, where you can read about activities like Heroes' Day and an intramural basketball game between our S6 and Enrichment Year students. It is thanks to your steadfast support that our Enrichment Year students have these opportunities, and we could not be more grateful. Murakoze cyane (thank you very much)!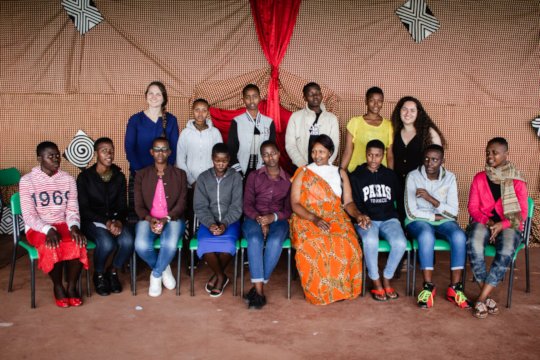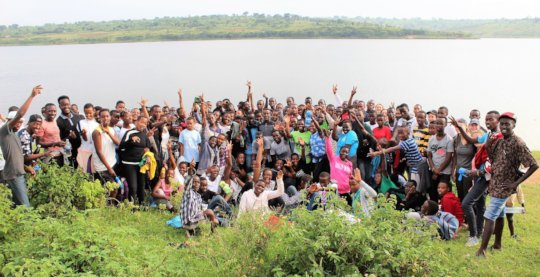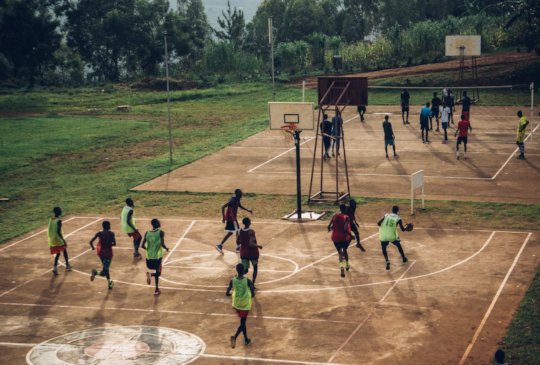 Links: