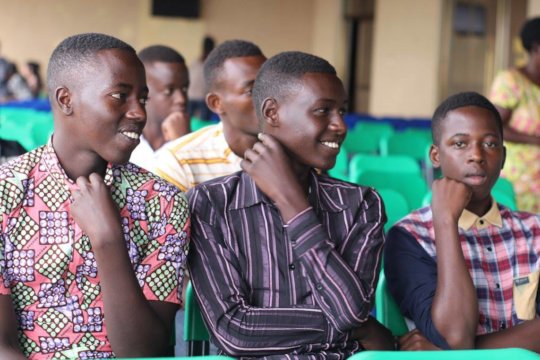 The Agahozo-Shalom Youth Village is thrilled to announce the arrival of our Class of 2021! After an extensive recruitment process, during which our family mamas worked diligently and compassionately to interview prospective students in each of Rwanda's five provinces, our team selected 128 at-risk orphaned youth to join ASYV as our latest Enrichment Year. To help them acclimate to life in the Village before the start of classes on January 22nd, we invited 124 of these incredible kids to join us at ASYV on December 28, 2017. *
Traveling from across the country, many of our newest students felt a mixture of excitement and trepidation as they passed through our gates for the very first time. With Jean-Claude Nkulikiyimfura, Executive Director, and Vincent Kalimba, Village Director, waiting to greet them with warm hugs and welcoming words, our staff members reassured them by instantly setting the tone that defines ASYV: the loving support of a caring family. Our new Enrichment Year then assembled in the Village's Edmond J. Safra Community Center, where a group of ASYV's older students treated them to a series of inspiring performances. While the rest of our students would not arrive until shortly before the beginning of the new school year, these performances gave our Enrichment Year kids the chance to see what ASYV has meant for their peers and what it could mean for them, too. After Jean-Claude Nkulikiyimfura concluded this year's welcome ceremony, we assigned the kids of our Class of 2021 to their new student families.
A key aspect of our Parental Wholeness department, our student families are comprised of 16-22 youth, a family mama, and a big brother or big sister. Our Enrichment Year families also benefit from a "cousin," an international volunteer who acts as a helpful partner in early English-language learning. These student families, which will be made up of the same students for the next four years, give our kids an essential sense of stability and security, many of them for the first time in their lives. Thanks to our family mamas, who serve as live-in staff members, and our big brothers and big sisters, who are often recent graduates of ASYV, our Enrichment Year students are provided with a newfound source of structure and guidance.
Once our kids were introduced to their new families, they had the afternoon to settle in and socialize. Finally, following their first shared dinner, our kids participated in Family Time, a nightly discussion in family groups designed to reinforce our core values, build bonds and support between family members, and maintain an inclusive living environment, before ending their first day at ASYV.
We are so pleased to share that, with the start of the new school year on January 22, 2018, our Class of 2021 is comfortable with life at ASYV and ready to excel. Following our New Year's Eve celebration, during which our Enrichment Year students performed a song, delivered an original poem, and organized traditional and modern fashion shows and dance performances, we have no doubt that the kids of our Class of 2021 are ready to take advantage of every opportunity ASYV can give them.
We hope you enjoyed this brief look into the arrival of our Class of 2021. If you would like to learn more about their first month in the Village, we invite you to follow the link below to two of our recent blog posts, entitled "A New Beginning: The 2018 Enrichment Year Students Arrive" and "An ASYV New Year's." More pictures and information can also be found on our social media pages, where you can read about our Enrichment Year's first encounter with the Village Farm, which now produces 60% of all food consumed at ASYV. Thanks to your steadfast support, these 128 youth have a new and exciting chance for a better future, and we could not be more grateful. Murakoze cyane (thank you very much)!
* The remaining four students of our Class of 2021, the first Burundian refugees to attend ASYV, were obliged to join us later in January.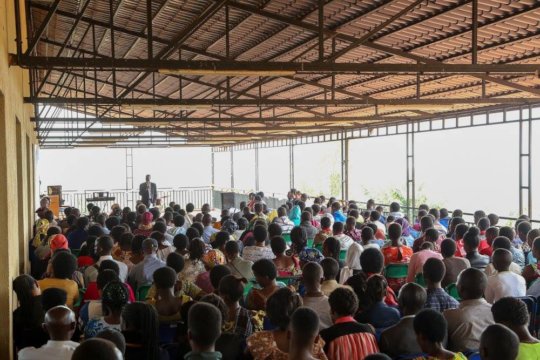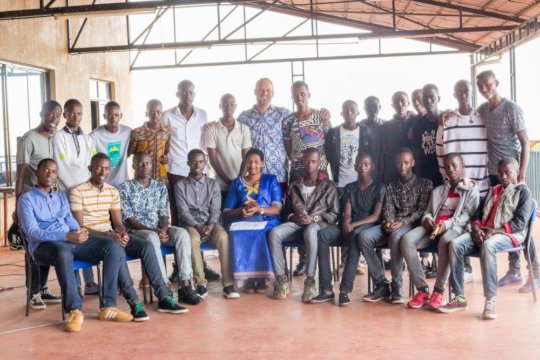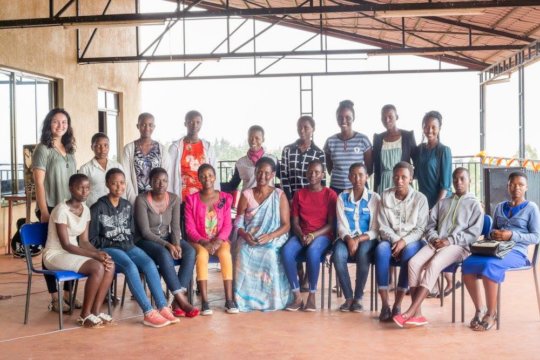 Links: