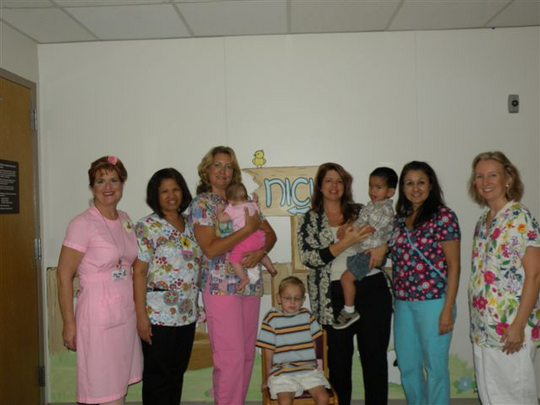 Due to our economic adversity, premature births are on the rise. Many of our foster care infants are delivered early due to maternal drug exposure and failed abortion attempts by young mothers barely out of childhood themselves. This new population of tiny ones begins their lives in the Neonatal Intensive Care Units of hospitals across America. Our goal is to bring awareness, education and forever loving homes to these little angels.
When the mother and/or infant test positive for illicit drugs, the infant is placed into child protective custody and enters into the Foster Care System.
As the tiny ones battle for their life with undeveloped organs, they are also going through brutal drug withdrawal. The constant poking with needles to draw blood and IV starts does not convey a warm and fuzzy beginning to life. Many preemies will have a four to six month course in NICU, never knowing whether they're being picked up to be fed or poked for some other painful procedure.
They benefit greatly from a nurturing home environment with knowledgeable Nurses once their hospital stay is over, but need tremendous amounts of love to overcome their memories of the distress necessary to save their lives.
Angels in Waiting is dedicated to moving these special little angels into loving homes with Registered Nurses as their foster parents and then on to adoptive homes in which they could grow and continue to flourish; their troubled pasts overshadowed by their potentially bright futures.
Angels in Waiting understands the proper course of treatment required by enhancing the cognitive, behavioral and psychological outcome of medically fragile and drug exposed foster preemies and infants. With the proper funding for Nurse Recruitments and educational programs, the attainment of that goal can be significantly accomplished.
Please help us if you can. I believe in a new spirit of helping America's infants and children, "the most unfortunate among us" is re-awakening in America. Our noble foundation could use your help. Angels In Waiting has a growing network of dedicated nurses (35+) throughout California. Because of your gracious donations during these troubling times, Angels in Waiting (AIW) has expanded into other states throughout America. These dedicated Nurses offer vital love and support to America's forgotten medically fragile foster care infants and children.
Please check out the newly published children's book called "The Wish." Our "Angels" in waiting foster care infants and children are the inspiration for this story. The Wish represents the emotions and desires of our abused, abandoned and forgotten foster care infants and children who have touched the lives and hearts of the Nurses who care for them. Our hope is that the irresistibly cute, lovable characters evoke sympathy as well as empathy for those less fortunate than ourselves, and desire to help the helpless. The moral of the story imparts hope, understanding, and the acceptance of our differences. Please check out the first edition family approved "Dove Awarded" children's book called "The Wish" on our website. WWW.angelsinwaitingUSA.org
We realize money is tight, and the vast majority of American's do not have any unessential funds… If you can't donate money now, you could give some of your time to cast the net of awareness with an email to your friends and family. Angels in Waiting foundation truly helps save childhoods by moving America's foster care infants and children from our CPS Offices, hospitals, group homes and nursing institutions into the homes of Register Nurses who nurture, heal and advocate for them- in the hospital's, classrooms and in Family Courtrooms across America. AIW helps to save a child and ensure a childhood by ending the child's time in the Foster Care System; finds permanent homes for them; and paves the way to better lives with continued resources for America's vulnerable little ones.
Because of America's growing economic crisis, job layoffs and housing foreclosures, too many of America's precious infant's and children are becoming medically fragile at the hands of their parents. Now, more than ever, America's foster care infants and children need your compassion and support. Thank you for your continued support of Angels in Waiting and your dedication to improving the lives of America's foster children. Feel free to tell your friends about Angels in Waiting and their incredible work and please check out their precious and beautifully illustrated children's book. Linda West-Conforti RN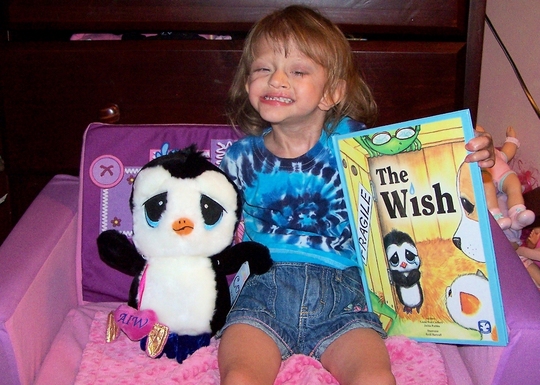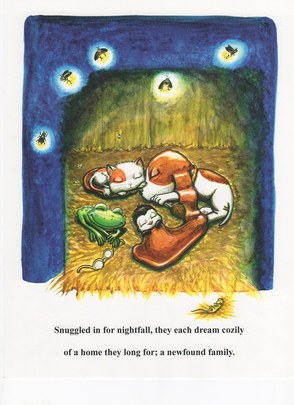 Links: