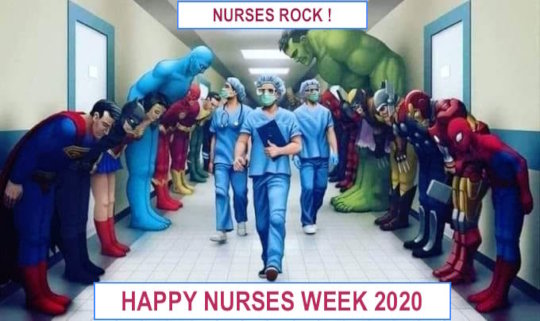 National Nurses Week Ended Last Week, a tribute to nurses that begins each year on May 6th and ends on May 12th, Florence Nightingale's birthday. As a nurse, I am in awe of the critical role that nurses everywhere are playing at the frontline of the world health crisis. We could not do this without these amazing and dedicated heroes! Nurses' Week 2020 is unlike any other, not only because it takes place amid a pandemic. But also, we nurses find ourselves in more danger, a vulnerability our nursing profession has not experienced for over a century. Nurses know that patients and the public respect and honor nurses. Now, even more than ever, as they witness on numerous media streams: the courage, compassion, and dedication of nurses.
Angels In Waiting would like to honor dedicated nurses who care for our medically fragile foster care population. Many Nurses work a 12-16 hour shift on the frontline, return home, and after disinfecting their bodies and tossing their scrubs into the washer. Cross the threshold of their home and continue to render nursing care to a sick child they genuinely love. Here is one account of the numerous nurses who go above and beyond the call of duty every day.
"My name is Danielle Sneed, and I started my nursing career in 2007, where I worked in Home Health Services and Hospitals throughout the eight years of my career. Although I loved caring for my patients, I still felt a yearning to do something more rewarding. I discovered Angels In Waiting while online looking for a new employment opportunity. I immediately knew that becoming a nurse foster mom was something I was meant to do. Linda from Angels in
Waiting was so helpful every step of the way.
After I completed the program to become a Nurse-Foster Provider, a little Angel crossed the threshold into my home.
Christopher was born 32 weeks premature weighing 5lbs due to the effects of his mother's mental illness and drug abuse problems with methamphetamines and marijuana while in the womb. Christopher diagnosed with Tuberous Sclerosis, a Cardiac Tumor, Vocal Cord Paralysis, Chronic Lung Disease, Continuous G-tube feeding, Oxygen, and prescribed over 13 medications.
Christopher had an uphill battle from the start, I knew it was a big challenge to take on, but I was ready for it. The moment I saw him, I fell in love, and the bond formed between us was almost immediate.
Although Christopher has many health issues and learning disabilities, he made so many great strides and gains since birth that it truly becomes a miracle to nurture him. I was fortunate to be able to adopt Christopher and legally become his mother. He's been such a blessing to me and my family's life more than I could've ever imagined. I will always be grateful to Linda from Angels in Waiting and the EPSDT Program for allowing me to provide my son with the continuous nursing care he needs.
Sincerely,
Nurse Danielle Sneed",
Angels In Waiting remains profoundly dedicated to the continual recruitment of nurses for the care of our Little Angels in waiting during this pandemic. We know all too well, being on the frontline, infants, children, and youths. Being so severely abused during our national lockdown crisis, that they become medically fragile at the hands of their caregivers! We Understand funds are tight, and our future is uncertain. Still, we nurses at Angels In Waiting need your support to recruit more Nurses like Danielle Sneed. Nurses to help care for, love, and adopt our growing medically fragile foster care population during our unprecedented 2020 Pandemic. Please donate what you can.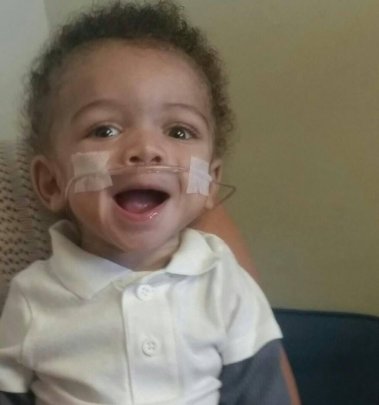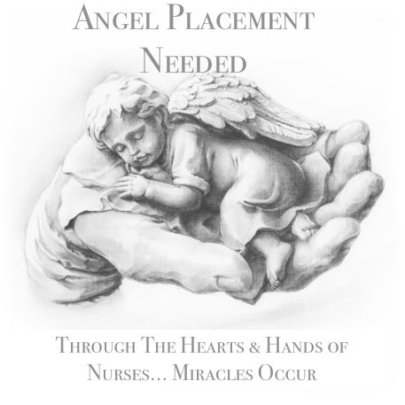 Links: