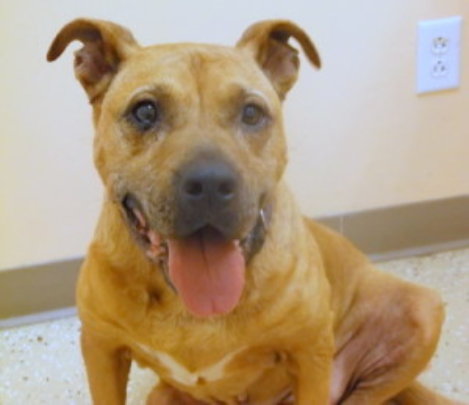 Penny captured the hearts of so many when Chain of Hope rescued her. Like so many dogs Chain of Hope sees, Penny was a Pit Bull that a family took in, then when they grew tired or it was too much trouble, passed her on to another family member or friend. Penny was an old gal by the time Chain of Hope entered her life, living is a small pen, outside, with neighbors reporting she would start to cry every night after dark until someone came out of the house and gave her food. No attention, no love, just enough to sustain her in the these horrible conditions. Her ears were bloody from fly strikes in the summer, but in one and a half years, the outreach team saw the owners only once, despite calls, and leaving information to call for help. We noticed some lumps on Penny's body, monitored those, offered medical assistance, but still nothing from the owner. We checked in with the neighbors when we brought supplies and did what we could to make Penny feel loved, that someone knew about her, checked in on her, and would not let her just fall through the cracks. We kept going and watched as the situation grew worse. Finally, the authorities stepped in and impounded Penny when we reported finding the floor of her pen completely covered in feces and filth, only to return her two days later when the pen was cleaned up! After this we were able to interveine with the owner, and by this time the lumps we had seen for so long were much worse. We took Penny for medical care and learned she had cancer. We did not know how long she had and could not bear to see her return to that environment to die. After learning the prognosis the owner agreed to surrender her. Finally her suffering was over. The cancer was too far advanced so we provided hospice for Penny. It was only 5 weeks, but the very best weeks of her life. She loved to roll in the grass, get her belly rubbed, settle in to a soft, dry, warm bed at night. She loved toys, playing with other dogs, and going for walks, and was never ever hungry again. But mostly she loved being loved, cared for, even in her very last moments, she was held in loving arms as she left this life. Your support made that happen and we thank you.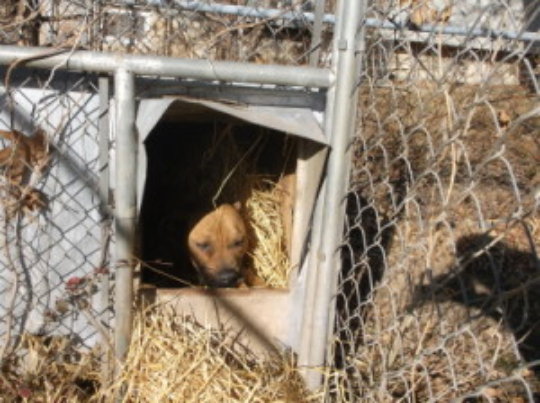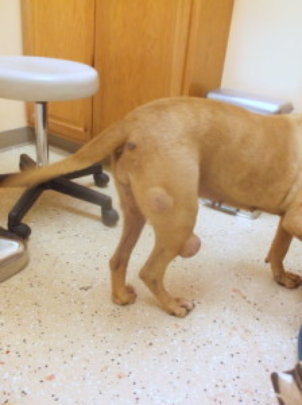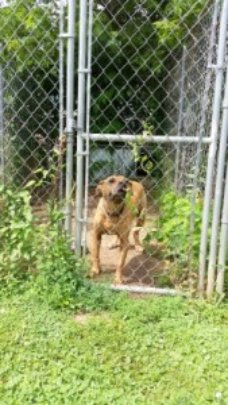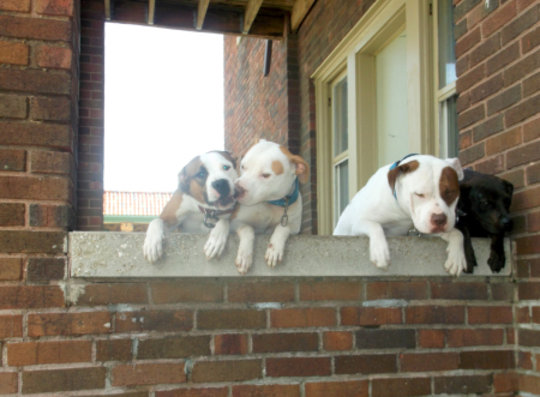 Not all of our stories have a happy ending. Some just leave us with an ache in our hearts. Calvin did. Chain of Hope received a call and provided outreach to a family with 4 large bully breeds. They agreed to spay and neuter the dogs in order to get food and other support, which we did periodically for quite some time. Though not ideal circumstances, the dogs remained at a good weight. The people seemed appreciative and open to our support. Like in the winter when they brought the dogs inside, but bolted them to the wall by a 3 foot chain so they wouldn't "tear things up". That is the most important part of outreach - educating - about humane solutions - and providing support to make it happen, like providing crates for all of them. Quite a bit of time passed then we recieved a call that one of the dogs, the stunning American Bulldog, seemed sick. Calvin, as we later named him, was inside. To our shock and outrage he was lying on a concrete floor barely alive, he could not stand, could barely lift his head. How could they have let this go on? It was obvious he was in horrible shape. We took him immediately to the vet. Calvin was assessed, flooded with antiobiotics, and stayed overnight for observation and more tests to determine what was wrong. This is not uncommon, bringing a dog in on hope and a prayer and to our relief seeing them fight, and rally. But Calvin was too far gone, his body was full of infection and his organs were breaking down. The only thing left was to hold him, to let him know if only for a brief time a human truly cared for him, loved him enough to be with him when he took his last breath. Your support made that possible, and we thank you.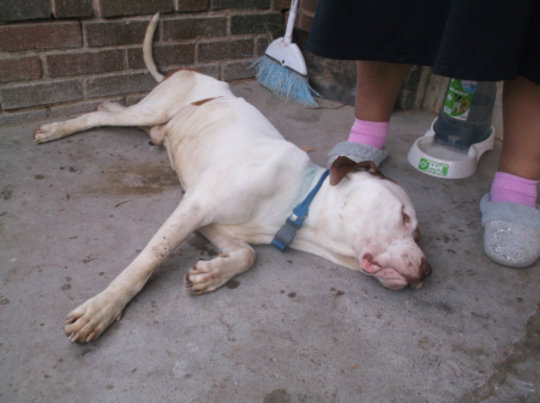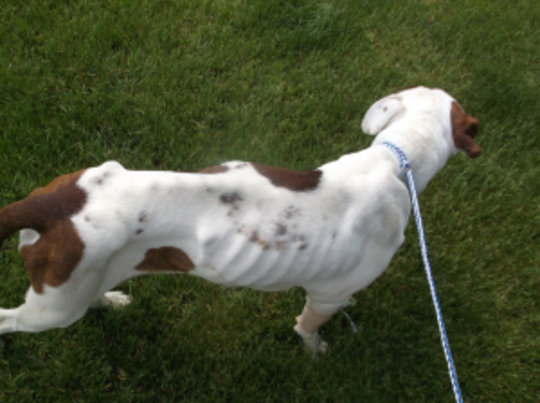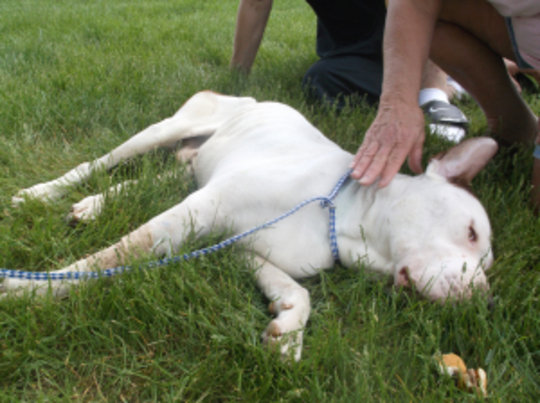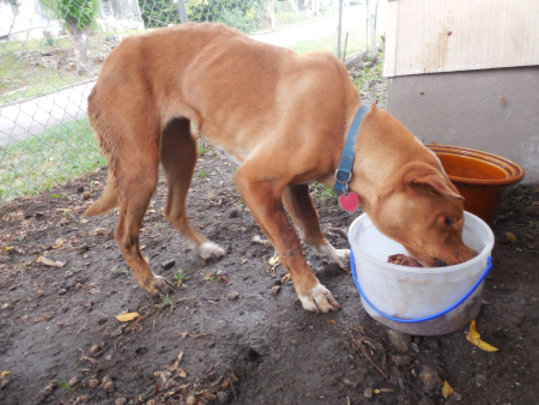 Sweet Daphne is one of the hardest stories Chain of Hope has to tell. It is a story of resilience, strength, love, and hope.
RESILIANCE of a dog beaten so badly she was permanently disfigured, required numerous painful surgeries, and through it all still able to just wag her tail and accept the love and comfort of humans she needed to simply survive.
STRENGTH to transform anger and hatred of the person who took a baseball ball to this sweet little girl into the strength it takes to go into the streets and alleys every day trying to prevent such tragedies from occuring ever again. Strength to persevere through bitter cold, rain, and blistering heat, to give animals a voice, a chance to never end up as Daphne did.
The LOVE of staff, volunteers, vets, and surgeons to so carefully repair a fragile soul to wholeness. Love of a foster family to take her in, to heal, to be loved, to play and to be by her side a year later when she took her last sweet breath.
And HOPE, from you, our supporters, who make our work possible. We thank you.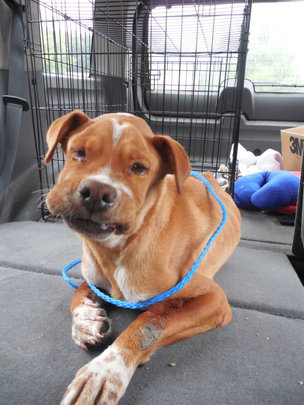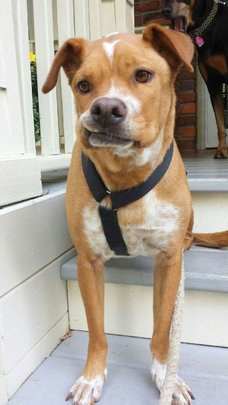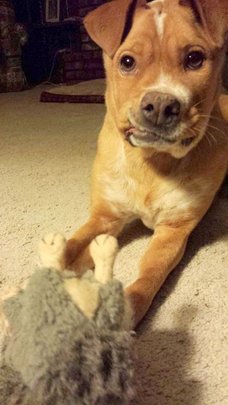 WARNING: Javascript is currently disabled or is not available in your browser. GlobalGiving makes extensive use of Javascript and will not function properly with Javascript disabled.
Please enable Javascript
and refresh this page.