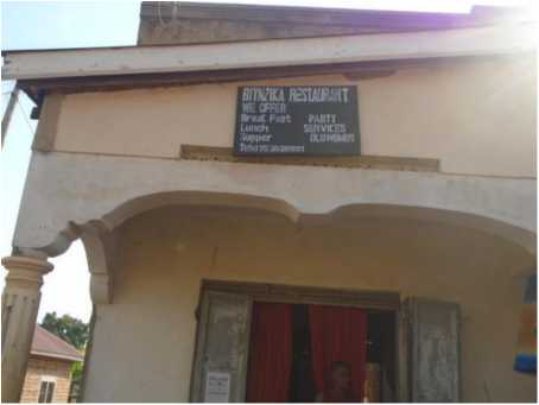 Happy New Year! WMI has started the year with a bang: our newest microfinance loan hub just opened its doors in the Mukono region of central Uganda in partnership with Suubi Community Projects. Suubi is a Luganda word meaning Hope.
Let us tell you something about this region and why Hope is so important: Mukono has 9 villages and was severely affected by the 1981-86 Uganda civil war. War contributed to the increasing poverty in the area since so many people who were involved in agricultural activities were displaced and many killed. The war weakened the social-economic structures in the community, caused moral degradation, and increased HIV/AIDS prevalence, and thus widows and orphans increased in number. Almost all households fail to meet their basic needs because of low incomes. There is almost no access to quality basic needs -- service providers such as schools and a health center are miles away from this community.
On the 8th January 2016, Suubi gave its first loans to 40 women. 36 were already into business and took loans to expand their businesses; 4 started new businesses. The women are engaged in food stuff stalls, retail shops, charcoal stalls, night shift hotels, and fish selling. The president is happy to report that she has been able to visit and evaluate each of the businesses since the loans were issued, and reports evidence of new stock and increased activity.
The pictures are of Nabbosa and her business. She is our profile borrower this month. Nabbosa is 43 years old, and has been a widow for 13 years. She has 4 children: 2 girls and 2 boys aged 17 to 24. All are attending day secondary school.
She runs a restaurant called Biyinzika, and it is the only source of income for her and her children. Her restaurant serves breakfast and lunch to about 50 customers every day. She employs one woman and her children also help at the restaurant when they are not at school.
She always wished she could get more capital to buy new equipment like pans, plates, cups and tables. However, this was not possible because her profits were only enough to pay rent and school fees for her children. With the loan taken from SWMI, she has been able to buy these items and she expects this to increase the number of her daily customers.
Won't you help women like Nabbosa by contributing to our loan fund? As we reflect on our prior 8 years, we are gratified to see that our brand of international aid – allowing local determination to guide our resources – is having huge results. Your generous donations have made the WMI loan program a possibility and the hard work of the ladies operating our 15 loan hubs, turned that possibility into a reality - a successful, self-sustaining resource that will benefit generations of rural women. Thank you so much for your loyal and ongoing support!