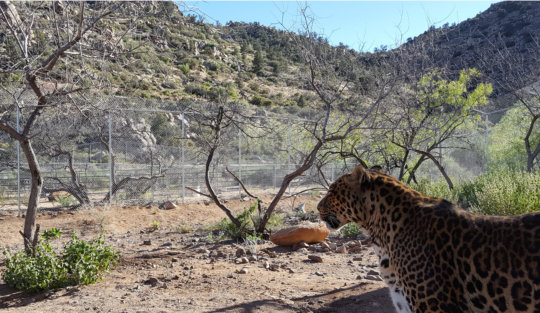 The move from the Spirit of the Hills, South Dakota sanctuary was difficult for Daisy and Bug. They adjusted well to life in their temporary quarantine area. Daisy and Bug had the opportunity to get to know our Keeper staff and had privacy while they patiently waited for their new habitat to be constructed.

The innovative leopard habitat contains Acacia trees of a smaller variety than found in Africa. The Arizona Cat Claw Acacias are a slow growing small tree that allows for the leopards to scratch and mark their territory just as they would in their native habitat. A large three level shade/resting platform stretches over a dry wash, affording the cats areas for lounging, observation and escape from the summer sun.

Park visitors are able to view the leopards from two ends of the habitat. During the day they currently prefer the seclusion of their den area. In the evening after park visitors have left they venture into their habitat to enjoy themselves.

Our veterinary staff had the opportunity to examine both Daisy and Bug. We are happy to discover that neither of them has been de-clawed. They are approximately 12 years of age. Bug was neutered as a cub and is a little bit overweight. We hope that will change as he has the opportunity to get more exercise in the larger habitat.

Leopards are naturally secretive and elusive in behavior. We understand this behavior and allow them time to adapt to the presence of park visitors. In the meantime, we are happy to be able to provide Daisy and Bug a forever home. We are only able to do this because of our wonderful supporters. Daisy and Bug both send their thanks to YOU!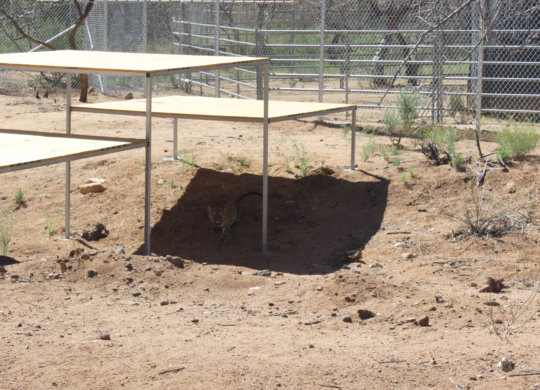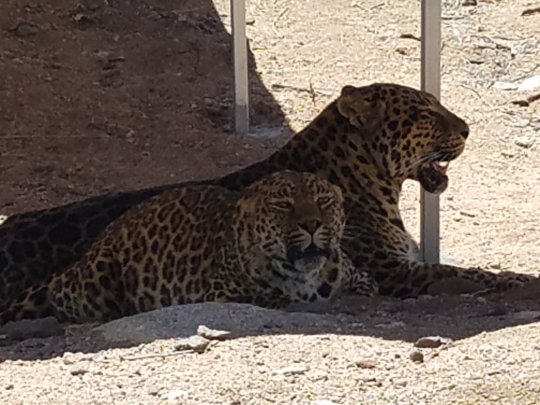 We are happy to report that our cougars, Shawnee and Tilly, were released into their new hillside habitat.

Both Shawnee and Tilly visited our veterinarian for a thorough physical examination, bloodwork, vaccinations, radiographs and a dental examination.

Shawnee required three root canals. Tilly's top canines were extracted due to deep decay into the bone and required a root canal on her lower canine. After recuperating from their dental procedures they were released into their new life-long home at Keepers of the Wild. Thank you for making this possible through your support.
Be sure to watch this video of their release into their new habitat.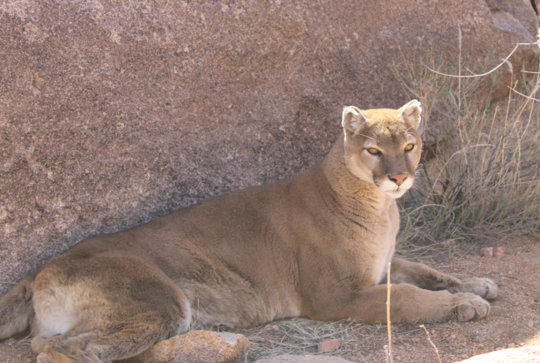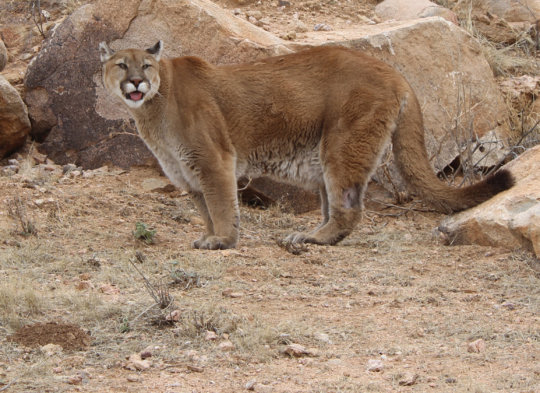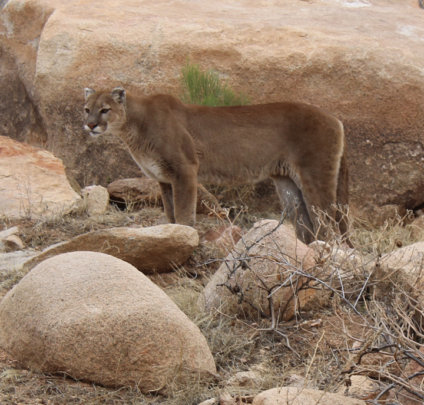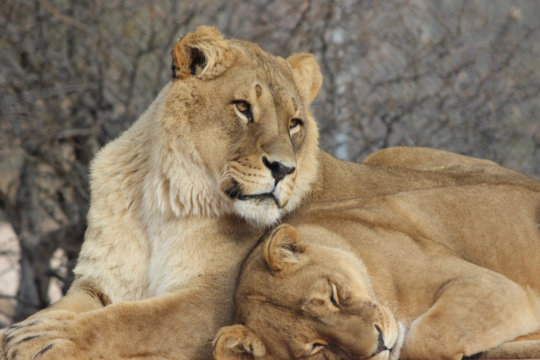 Kemalu & Annika were released into their new habitat at Keepers of the Wild. Watch the video to see how happy they are in their new home...which was made possible through your support. When spring hits, the habitat will be full of a variety of wildflowers, shrubs, grass and foliage.
This has been a record-setting year for animal rescues! Looking into the eyes of each and every animal you see the struggles they have been through. It is the greatest joy to open the transport cage doorway allowing them into their new homes. Watching them take a step onto natural soil -- feeling the ground under their feet -- walking in wonder underneath the branches of trees -- exploring the perimeters and laying down to relax and sigh a deep breath of contentment.
The combined efforts of every single donor, sponsor, and volunteer makes this possible. We thank you!
Be sure to follow us on Facebook for more photos and videos of rescued animals. www.facebook.com/keepersofthewildaz
Links:
WARNING: Javascript is currently disabled or is not available in your browser. GlobalGiving makes extensive use of Javascript and will not function properly with Javascript disabled.
Please enable Javascript
and refresh this page.