Hello:
Imani House, Inc. is writing to update you on our progress since our last report and to thank you for all the support over the years towards our Liberian Family Health Care and Education initiaitves.
Our health related programs cater mainly to Liberian women and infants, who are a highly underserved population. Affortable health care facilities are few and far between in Liberia and not accesible to many. Imani House, has aimed to bridge that gap since the early 90's and perserved through war, the Ebola outbreak, lack of support and resources and other struggles; but we have found ways to rise above it all providing these neccesary services with the same dedication we started out with no matter the difficulties.
Your past and forthcomming support is an important part of the reason we have perserved and we approciate YOU!
So far for 2019 we have served 1500 mothers and children in our Child and Maternal Healthcare facility and have provided them with immunizations, prophalaxis measures, wound care and other fist aid, referals to larger/better equiped facilities for serious medical issues, pre & post natal care and more.
Our Women's Health Education Manual , which has been mentioned in the past is still being put to good use and for 2019 we have worked with 5 teen peer educators ( who we train) and 150 other students at two Monrovia highschools providing workshops on proper waste disposal and sanitation, infectious disease provention, reproductive health and other health related topics. The Health Manual project still continues to do out reach in communities as well, providing information to adults
Please continue working with us to provide these valuable services, or join us if you have not yet.
Sincerely
Bisi Ideraabdullah
Executive Director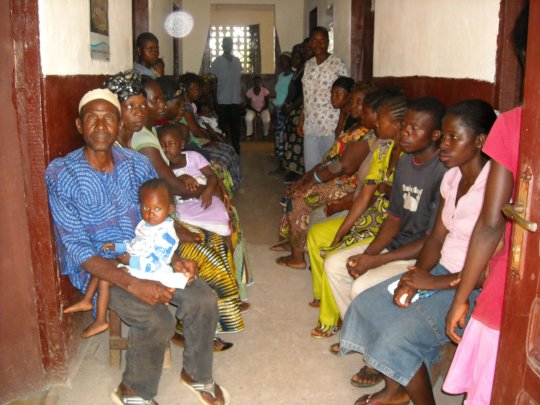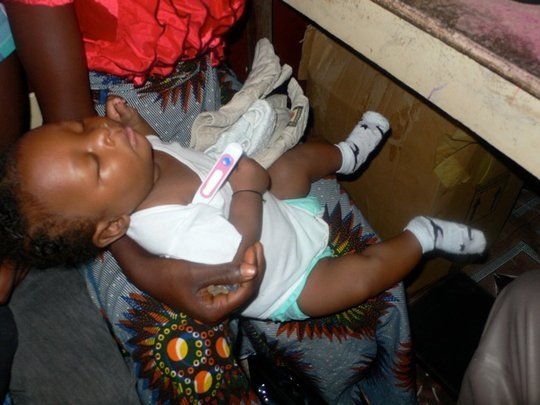 Links: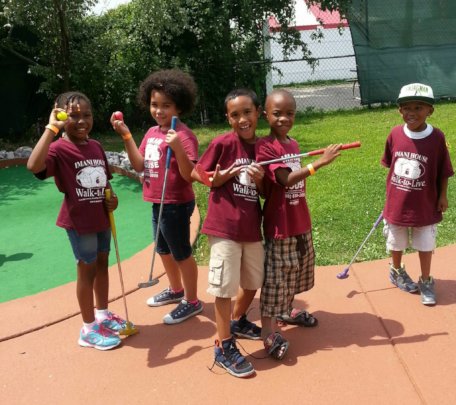 Hello Friends of Imani House:
We are wishing you a very very Merry Holiday Season and a Happy New Year!!
Thanks so much for all your support in the past. It has been really appreciated and put to very good use."It Takes a Village to Raise a Child" and as part of our community we recognize your importance. YOU are part of Our Village!! We could not do it without you!
As reported last, our 2018 Summer Camp was a smashing success!! Your contributions assisted in making it so and our children and their parents benefitted immensely. Children participated in archery, dance, weekly trips, activities to get them academically ready for the new school year and much more! Not only that, but their parent/s benefitted too by having a safe supportive environment for their children while they worked.
Preparation for 2019's Summer Camp is already underway and we have alot of exciting activities planned! For the upcoming year we are looking to you to help us accomodate additional kids in the program. The 2018 Camp which catered to 135 innercity children had a wait list of over 100 more children than we could take, but due to funding constraints we could not accomodate everyone.
Therefore with your assistance we would like to accept an additional 25-50 children into the Camp for 2019. We wish we could help EVERY child that could benefit from our services, but unfortunately we cannot. Your assitance though could make a difference and that is our aim as an agency- to make a difference in the lives of those we serve through any means neccesary. Please join us in these efforts and continue to work with us to help those less fortunate.
Sincerely,
Bisi Ideraabdullah, Executive Director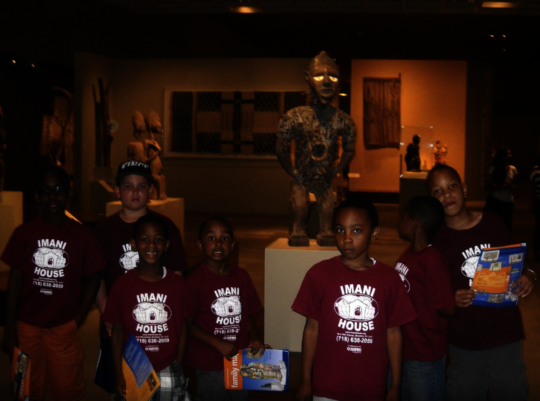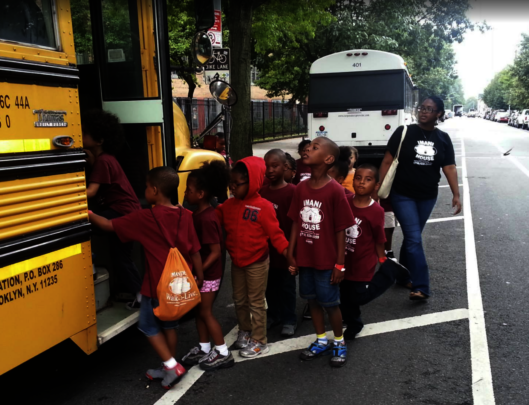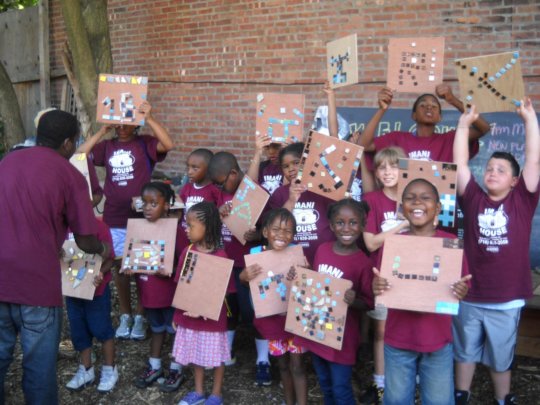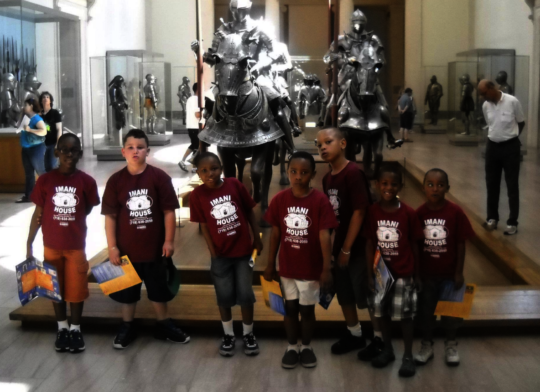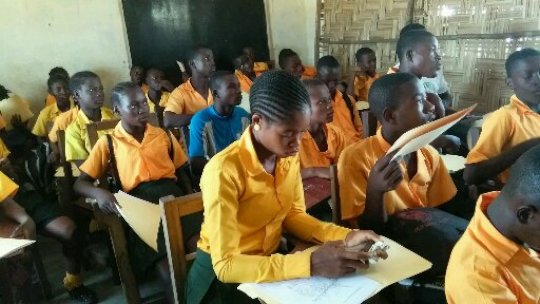 Dear Supporters, thanks so much for your continued contributions to Imani House's Liberian Family Health Care and Education projects!! The work we do cannot be continued without your assistance and YOU are an integral part in us accomplishing our mission. That's something to feel PROUD about! The work we do helps so many, both directly and indirectly and we value your participation in making this happen.
Our clinic is still serving Liberian communities providing:
Pre and post-natal care
Child birth assistance
Family planning services
Donations of care packages for newborns
Wound care and other first aid
Prophylactic and other preventative measures
Dietary guidance
Workshops on communicable diseases and their prevention
Treatment of malaria and other communicable diseases
Referrals to hospitals for more advanced medical needs
In addition, our Liberian Women's Health Manual project which is in it 3rd year is still very successful and continues to educate Liberian community members on matters of individual and community sanitary needs, stopping the spread of infectious diseases, preventing STD's and other health related topics. Our outreach staff are all trained on using the manual and workshop faciliation and use their skills to canvass communities and hold group and one on one information sessions to train community members on understanding and practicing the lessons in the manual.
Another very important aspect of this initiative is it's linkage with our Teen Peer Education Program; we train highschool students to understand and disseminate the information in the Manual and hold workshops at highschools throughout Monrovia for their peers.
It is our belief that many of the health issues faced by Liberians are mostly due to lack of knowledge and information on healthy living and habits ; therfore through our programs we work diligently to educate and inform. Once each training/workshop participant has completed a workshop they then become part of the solution by spreading the word to others.
None of this can take place without your support and we thank you for all past and future donations towards this very worthy cause!
Sincerely,
Bisi Ideraabdullah, Executive Director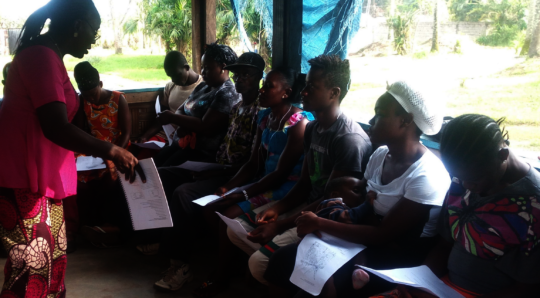 WARNING: Javascript is currently disabled or is not available in your browser. GlobalGiving makes extensive use of Javascript and will not function properly with Javascript disabled.
Please enable Javascript
and refresh this page.