My Dear Friends and Followers,

Welcome to our latest update! Let me extend the best of New Year Greetings to all! As you know 2020 was an incredibly challenging and unprecedented year overall. COVID-19 Pandemic remains a foremost problem worldwide. However, the incidence in Liberia, for now, is comparatively lower than other parts of Africa and the world. With less than 1900 cases and 77 deaths our Family Health Care and Education Project continue to operate under much duress, we still served over 9,000 women, children, and men throughout this difficult year. Finding food for one's children and maintaining a decent quality life was of more concern to our constituents than COVID-19 in Liberia.
Despite all things, we welcome this new year with hope and optimism. Enjoy this update and we hope you find it informative and consider assisting IMANI HOUSE with this important work.

HEALTH:
Clinic: Our clinic continues to operate under full COVID Protocols daily. Our operational program continues to offer training in good health practices and health education with emphasis on preventions of COVID-19 virus and other infectious diseases. We feel this is making a big difference, as the county has one of the lowest incidents of COVID-19.
The IHI Health Team continue to dedicate themselves to our health and education services for our patients and the greater community. The majority of those we serve are women and children. The population we serve is a community that would not normally be able to afford the medical care, but IMANI HOUSE struggles to render the absolute best health care for a dollar and few cents for each patient. Our medical staff never turns a patient away regardless of their financial handicaps. Please consider a small or monthly donation toward sustaining this project.

LITERACY:
Our Student Scholarship Program will continue through 2021! Donations to the project have allowed IMANI HOUSE to add two more worthy Liberia Students for the restart of this 2021 school year. Classes were interrupted for most of 2020.
The new students a young lady, who is 16 years and younger brother (8 Years old) lost their father during the deadly Ebola Outbreak that hit Liberia hard during 2014-2016 . A graduate Student from the U. S. A. who already sponsors all school fees and other expenses for our previous student who is now 9 years old. The donor decided to expand her donations with the help of other family members, to contributed to the education of an additional the two new students also. .
So this year our previous scholarship child is not only benefiting from her sponsor's support, but her siblings in the household will also be receiving some school supplies. There are three other school age children in the household currently. The donors were not only kind with a donation for school tuitions and other fees, but will provide donation of food stuffs and cooking oil as an additional support her family. How great is that!
The College Scholarship Program is expanding: Our scholarship now supports 7 students at university level, 5(five) undergraduates and 2 (two) at graduate level. Our support to these future leaders of Liberia can only continue if your contributions are received. Liberia needs an educated society; I hope you consider an offer to this very worthwhile cause as well.
It is a blessing that our sponsor continues to support IMANI HOUSE's scholarship project for our very worthy Liberian Students at all levels.
New Project is on the way!!! Enter the Bridge Pi: A new IMANI HOUSE Digital Learning Center of Liberia is coming soon; This concept is like a portal Digital Library, using the Bridge Pi (also know a Raspberry Pi); This Digital Learning Center will be done in conjunction with a sister organization based in the United States.
They came up with the plan to work with groups in Africa and other countries worldwide, to bring this Bridge Pi device to designated locations on a specific date. Students, parents, and friends would be invited to come with the cell phones (tablets, laptops.) and if they get within 50 meters of the Bridge Pi, they would be able to download a variety of books and training materials onto their Wi-Fi capable devices Suddenly children or students are able to read books on their families cell phones or other devices. What is an amazing concept!
The Bridge Pi will be used immediately to distribute our Women's health manual to our patients during in clinic health education sessions. We will use with students in the literacy program at every site to teach reading and writing and other subject matter. This could greatly enhance classroom teaching, especially if you combine the PI with a projector and laptop. It would become a powerful teaching tool.
A student with cellphone to be able to take literacy lessons home for review, books, video, etc., home for reading for study; Bridge PI is so portable IMANI HOUSE hopes to use with set up health and literacy classes eventually in communities all over Liberia. with cooperation of community groups such as churches, mosque, schools, and civic groups. Of course, our efforts cannot be successful without your support. Maybe you would like to sponsor a Bridge Pi unit or some accessories laptop or projector?
Thank you for this opportunity to update you, and as always, our gratitude again for your support and prayers. Let us continue to fight the COVID-19, illiteracy and alleviate poor health conditions in Liberia! Please be safe!
If you would like to get more information about IMANI HOUSE please visit our Web site: IMANI HOUSE, INC. – Building Community Through Education, Information, Health and Service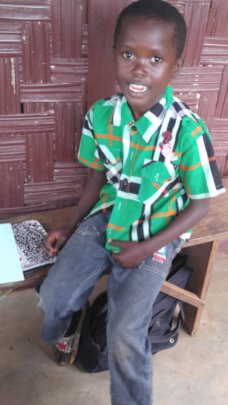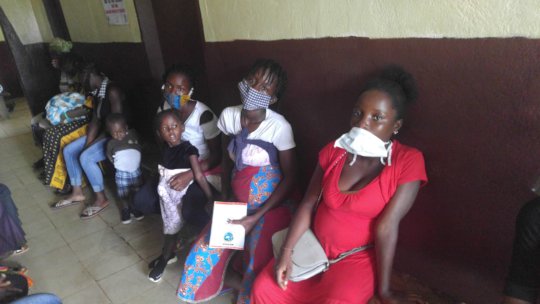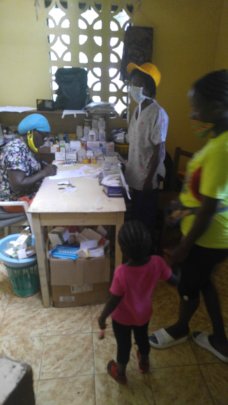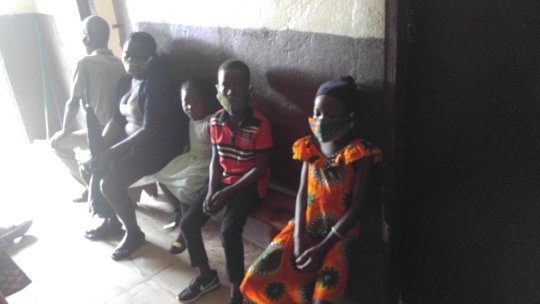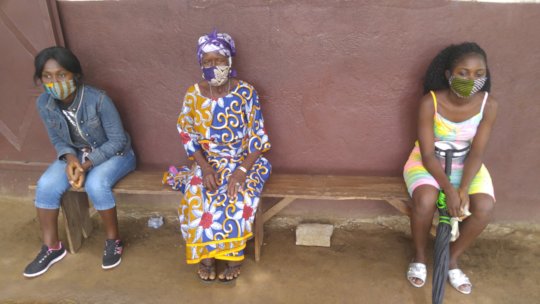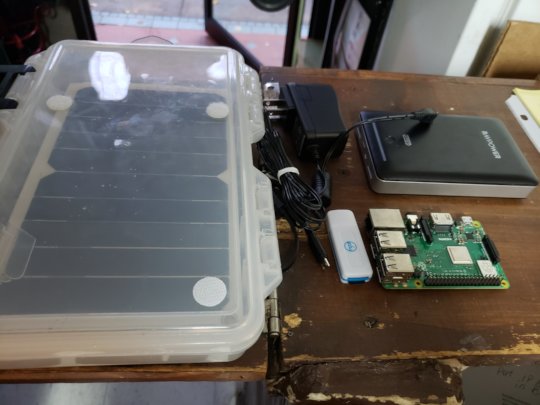 Links: