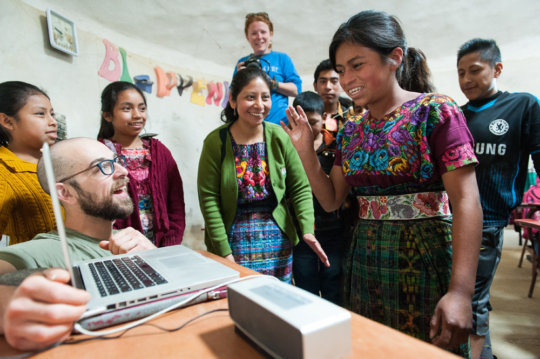 Guatemala has two seasons: wet and dry. Semana Santa (Holy Week) begins early this year and, as a result, falls within mes loco (crazy month) - that "month" in February and March where the weather is wicked. Wild winds, scorching mornings followed by menacing gray afternoons, Volcan de Fuego shooting off regular greetings, chipi-chipis (spitting rain) offering another grasp at life for plants who have barely made it this far through the dry months, all contribute to a strange energy comes around this time each year. Here at our hillside school outside of San Juan Comalapa, we at Long Way Home are harnessing this force for good...with your help! We hope that you enjoy reading about our last quarter and the strides we've made thanks to our Global Giving supporters and our network around the world.
Early January marked the beginning of the Técnico Chixot Education Center's third "official" school year and included a couple of exciting firsts. With the addition of Segundo Basico (Eighth Grade) we brought our enrollment from 90 to 118, a 31% increase! To accommodate the new students, we also opened up the elementary school classrooms for the first time. Aula three, the third earthbag dome, is now home to Sixth Grade and two of the tire classrooms funded by One Day's Wages (ODW) house Seventh and Eighth Grades. Having the older students on the same level of the property as the ongoing construction presented a few challenges in the beginning, but everything is flowing smoothly now that the first term is behind us.
In February, we kicked off our breakfast smoothie program. As was mentioned in previous Global Giving updates, we learned that many of our students were coming to school hungry, affecting their own ability to learn and concentrate, as well as that of their classmates. After talking to several parents, most of whom now form our "Licuado (Smoothie) Committee," last fall, we determined to try out a nutritious fruit and veggie beverage each morning. Since February 22nd, five mamas (and sometimes a papa!) have shown up to school at 5:30 each morning to prepare about 130 drinks. Despite the fact that the hour is early and the roads are still dark, they have been tremendous in their efforts on behalf of the students. Other than the occasional suggestion that we're not adding enough sugar or honey, reviews seem positive from almost everyone. A few students don't want to consume theirs, and of course we don't force them, so our construction crew is always hovering near classrooms in the AM to see if they can help uninterested students with their breakfast bevie!
For two weeks in March, we had the pleasure of hosting a professional volunteer from Photographers Without Borders (PWB). Ron B. Wilson, whose background is both weddings and photojournalism, came to us from the Miami area and the result was stunning! Although he was careful to gets shots of everything we have going on at the school, his especial focus was on capturing the People of Long Way Home, including "family groups" that are involved through different aspects of our work. For example, Raul, one of our albañiles (masons) has a cousin who is also on the construction staff, as well as two children and a niece and a nephew in our primary school. Ron's already shared a few photos with us (two shown here) and we are waiting with baited breath to see them all. Thank you, Ron and PWB, for helping us to show off our project "through a new lens"!!
Our Seventh Graders have recently begun exchanging letters with a class in Colorado taught by a former Peace Corps Volunteer. The students in the US will write our students in Spanish and our students will respond in English. Gilma, our English teacher, and Isaac, our new Director of School Relations, led them through their first Skype meeting with their new penpals. The students from both countries had a lot of questions for each other and it will be fun to watch their friendships blossom.
On the construction side of things, work is proceeding very swiftly. Thanks to another generous grant from the Easterday Family Foundation, we have been able to maintain a sizeable construction team; we're up to 28 full-time crew members. Because the whether has been (mostly) decent and supplies readily available, we've come a long way on our computer lab/library and our new tire retaining walls. On the west side of the property, we have re-routed the school entrance to make it handicap accessible, requiring 590 car tires of reinforcement along that edge of the land. We have also used 750 car tires to construct a retaining wall behind the vocational school workshops. These, together with the 225 car and truck tires added to the upper (north) retaining wall we have created a safe platform for our next big building: the cafeteria and science/home econmics classroom. The tires used in these three walls represent an additional 32 tons of garbage that is no longer in the local waste stream, being burned or tossed in the nearest ravine!
With this momentum, we should have all campus-critical buildings done in 2016 and be ready to throw a grand opening party for the 2017 school year. As our middle school teachers are working over-time on our new curriculum and finishing the application for high school status, we hope to also welcome our first high school students in the coming year.
None of this would be possible without your continued belief in our mission to use sustainable design and materials to construct self-sufficient schools that promote education, employment and environmental stewardship. Together we are empowering communities to break the cycle of poverty through innovative solutions to local challenges. We are always available to answer any questions you have about our project, operations and services through the contact form on our website, or by responding to this update. We also encourage you to follow us on Facebook, Instagram and Twitter, for more regular updates.
With gratitude,
~Genevieve and the Long Way Home Team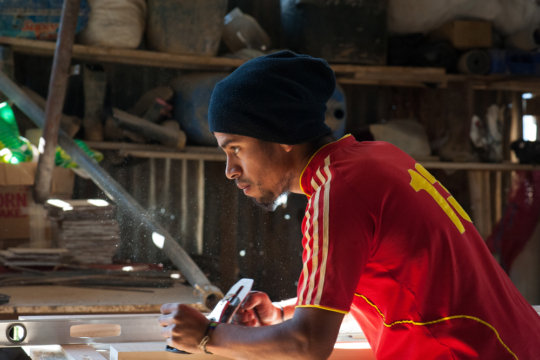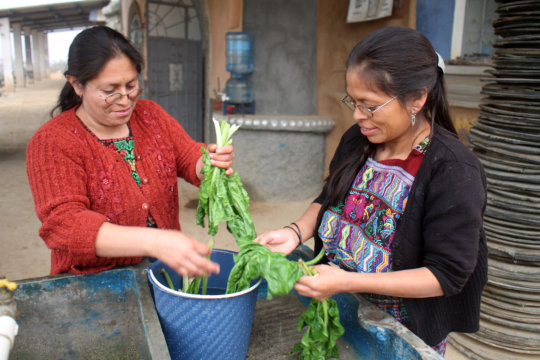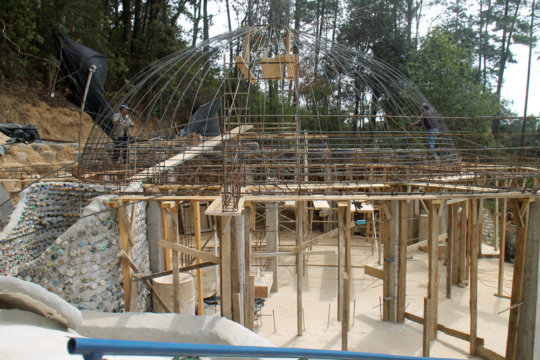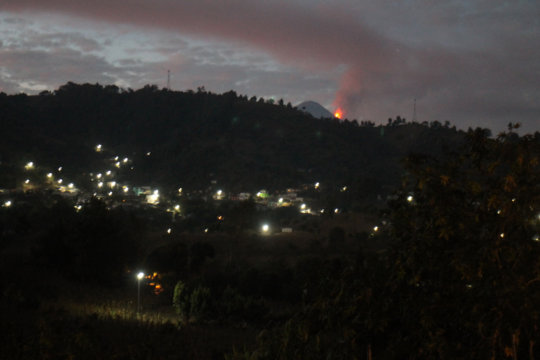 Links: