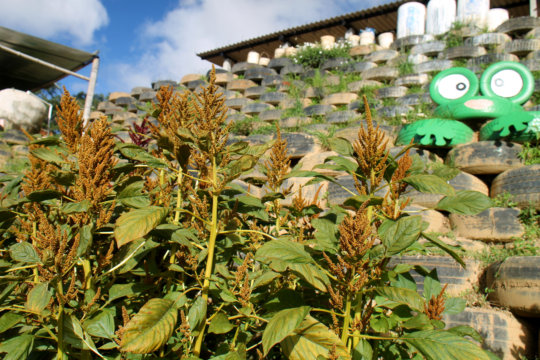 Happy Winter Solstice! I'm Stephanie Sims, a current intern at Long Way Home (LWH). I arrived in Guatemala in October, and have just three weeks left until heading back home to begin my Master's in Sustainability. I chose to volunteer with LWH because I wanted to get a hands-on taste of development work before I became immersed in the theory side of things. And, wow, have I - so many things have happened these past few months!
I've been working a lot on the fundraising side of things with Genevieve, our Director of Development. We recently rolled out our Winter "Just $21" Campaign and participated in our very first #GivingTuesday; we raised over $2,000 in just one day! Another first was the addition of a Booster piece to the campaign, allowing folks to order a tee shirt as well as donate. Success with that platform has encouraged us to consider a tee shirt design competition for the next campaign - we invite all of our GlobalGiving supporters to keep their eyes peeled for the announcement and participate.
Aside from working with Genevieve to expand our social media presence (check out our new LinkedIn profile), I've done my fair share of construction work. I've helped create plaster out of "cob," which is an organic mixture of sand, dirt, hay, and cow manure that fortifies our walls, benches, and other areas throughout the campus. It's amazing how such natural materials can be combined to create lasting classrooms and administration buildings for years to come.
I have also been helping out another intern, Shannon, with prepping our garden terraces at the school and in Parque Chimiyá. Based on the research done by Gabriela (see our March 2015 Global Giving report) and our medical team, Long Way Home plans on rolling out a breakfast smoothie program for the students at Técnico Chixot in the upcoming school year. Not only did the doctors report a high percentage of stomach pains stemming from hunger, but Gaby found that 32% of children are coming to school without breakfast, and that many who do eat in the morning receive only a piece of sweet bread and a cup of sugary coffee. We are currently exploring a partnership with local fruit exporters and our gardens will provide veggies like chard, carrots and spinach, as well as natural supplements like amaranth, to create a delicious and healthy morning meal for all students. A focus group with 14 parents, conducted by Gaby, generated both enthusiasm and commitment from our students' families; parents from every grade will be responsible for one month of preparing the drinks each morning (Kindergarten has January, First Grade has February, and so forth).

In terms of construction progress, we are working on final finishes for our seven primary school classrooms, constructing the walls of our library/computer lab, and beginning excavation on our cafeteria, where the smoothies will be made. Once construction is completed on our upper-level classrooms, we will have space to begin offering high school classes. All of these efforts will ensure a sustainable community in Comalapa for years to come. Teaching students how to care for their environment, as well as ensuring they get the best education possible, will only improve the local economy and allow for advanced opportunities for all Técnico Chixot graduates. Our technical school courses will prepare our students for entrepreneurial and environmentally friendly careers in business, artisan products, and construction.
As this year comes to a close, I want to thank all of you amazing donors for your help in making 2015 such a success. If it wasn't for you, we would not be the organization we are today. We will be running our winter campaign through the end of the year, so please consider giving "Just $21" to support Education, Employment and Environmental Stewardship this season - every dollar goes a looooong way here :)
I want to wish all of you a very happy holiday season, and a healthy New Year!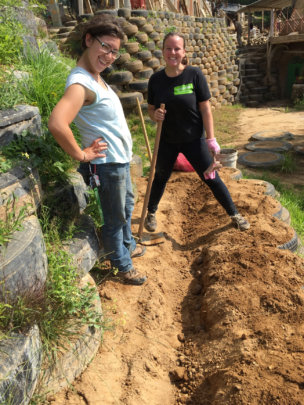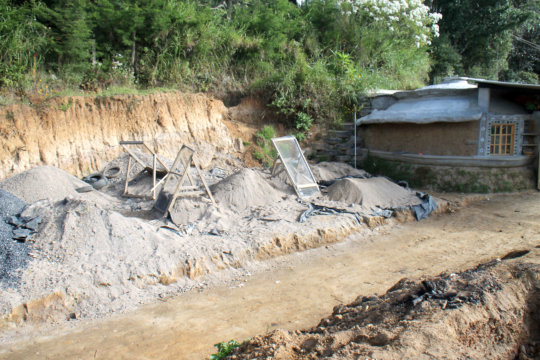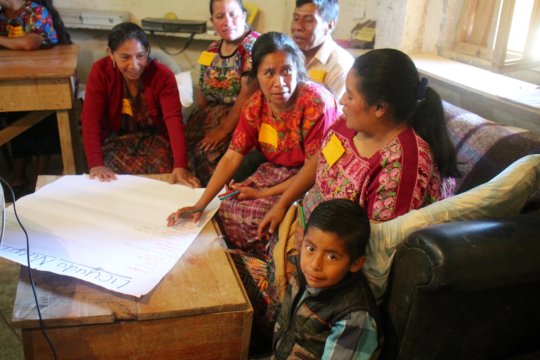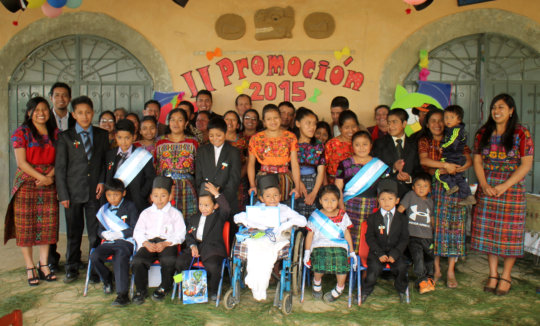 Links: