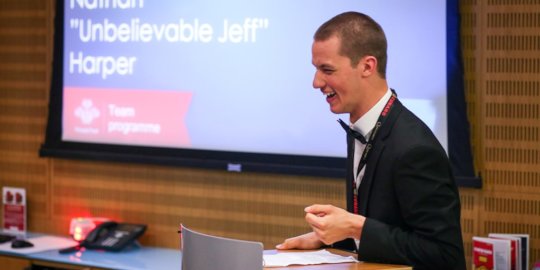 With your support we are able to help many more young people build their confidence to live, learn and earn, like Nathan here's his story:
'I was born with cerebral palsy, which means my mobility and communication are particularly affected. This made life difficult for me, and I'd often get frustrated and angry with myself. I'd always dreamt of a career in Travel and Tourism after studying this at college, but I found it so difficult to find work. It was very disheartening'
'That was until I found out about The Prince's Trust 12-week Team programme. I wanted to build my confidence, make friends and develop strategies for handling different situations. I met the brilliant staff and other young people like me, who supported me to do things I would have never imagined before.'
'I presented all that we did over the 12 weeks to an audience at Carnival House. I couldn't believe it a few months later when our Team won a Prince's Trust Award for our community project!'
Even with the odds against him, Nathan never stopped dreaming of a career in travel and shortly after finishing the Team programme, he was delighted to be offered a two week work experience placement at Carnival UK, a leading UK cruise operator. Nathan continued to impress and by using his new found confidence, he was able to secure a permanent role at Carnival. His life has been changed through the support of The Trust.
Now with your support we will be able to help many more young people like Nathan so thank you for believing!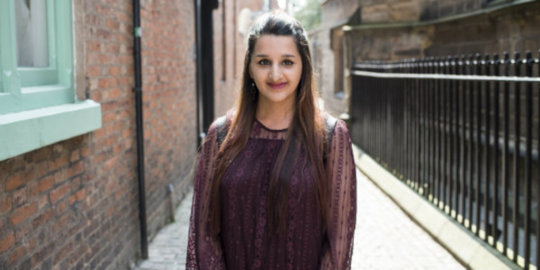 By donating to The Prince's Trust, you're helping young people like Naadirah build their confidence to live, learn and earn. She has a message she wants you to read.
"Not so long ago I was in a hole. Being unemployed for over a year took away my confidence and made me feel like I was useless. I thought there was no way out, but thanks to your generosity I'm looking forward to the future again.
Picking up that leaflet about The Prince's Trust employment course made me think that perhaps things could get better, and gave me optimism for the first time since becoming unemployed. The course was an amazing opportunity that took me out of my comfort zone and helped me learn new skills. It gave me my spark back. I know that it would not have been possible without the support of donors, and for that I can't thank you enough.
Now that I'm in a role I love, I feel a lot more confident and can take on whatever challenges come at me. I wouldn't be doing what I'm doing now without the Prince's Trust, and without people like you who believed I have something to offer.
So with your support you will be giving young people that second chance in life to succeed!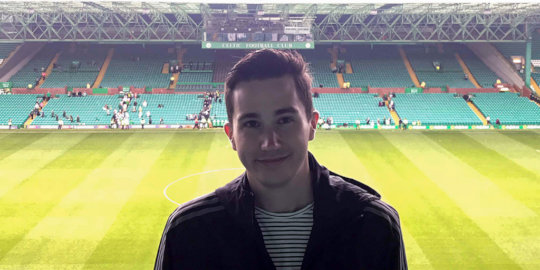 After earning one of only sixteen spots on the Get into Retail course, Jonny was put forward for a six-month internship at Standard Life, gaining the experience he required to secure a full time job at Lloyds Banking Group as a Telephone Mortgage Advisor.
Jonny, who once considered himself to be a reclusive individual feeling cut off from life's opportunities, sought change and found it through The Prince's Trust employability programme.'Getting one of the places was a massive confidence boost and once on the course, I realised that I was capable of so much more than I'd ever realised. I made new friends and felt valued.' In 2016 Jonny was honoured for his achievement at The Trust's Celebrate Success Awards, as one of only three finalists for the KPMG Rising Star Award. Since then, Jonny has continued to carve out a career in the financial sector, and is currently a fund administator at a major investment company.
'Ive had so many good experiences since i completed the Get Into Programme. I'm enjoying the process of building my career in the sector, and ive made lifelong friends along the way.'
Although Jonny is unsure about where his career will eventually take him, he knows he deserves to feel supported, understood and valued. With newly acquired skills, renewed confidence and a determination to seize the oppotunities that come his way, Jonny is sure to find his niche.
' Ive come a long way since i got involved wit The Prince's Trust. There are challenges ahead of me, but i know i have what it takes to overcome them.'
WARNING: Javascript is currently disabled or is not available in your browser. GlobalGiving makes extensive use of Javascript and will not function properly with Javascript disabled.
Please enable Javascript
and refresh this page.