In lieu of a promotional gift, Dell has made a $100 donation - and you can choose which of the environmental charities listed below to support.

To redeem your gift code,
1: Choose the project you wish to support and select the $100 dollar amount to add it to your giving cart.
2: You can alternatively split your donation among multiple projects. The minimum donation amount per project is $10.
3: Choose the "pay with a gift card(s)" payment option in your giving cart.
4: Enter your gift code, update your total, and click "checkout."
5: If you want to contribute more than $100, you will then be prompted to pay for the remainder
with one of the other payment options (credit card or PayPal).

Thank you for working with Dell and GlobalGiving to find a better way!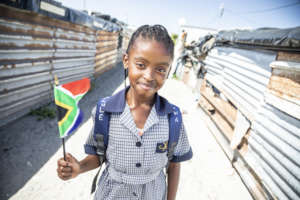 This project will provide South African children with an opportunity to escape the poverty of squatter camps and townships through life-changing education, as well as regular health care, daily nutrition, and character / life skills development at Christel House South Africa.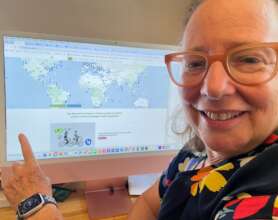 Motivating action worldwide, Green Map System is fueled by a remarkably diverse movement of local mapmakers who research, chart and promote their communities' sustainable living resources as well as its ecological, cultural and social justice sites. Through a locally-led process, we are building capacity in 65 countries. Now, as the urgency of climate change grows, we are 'going open' to help ensure that even more cities, towns and partnerships benefit from our icons and engagement resources.