Step 9: Consider a Video
Having a video isn't necessary for a crowdfunding campaign, but it can be a powerful way to quickly tell your organization's story. You don't have to have a massive budget to create a good video, but it does help to have a few creative people who can develop a compelling storyline and capture and edit great footage. Sometimes it's better to have no video than a bad one.
Anatomy of a Good Video
the 8 elements that will make the difference
See for yourself. Look at other successful crowdfunding campaigns and watch their videos for inspiration. Pick elements you like and integrate them into your own video plan.

Be creative with gathering resources. Most smartphones shoot high-quality video, use them with a tripod and a clip-on microphone that plugs into your phone to further enhance the audio quality. Find a friend who does this stuff for fun.

Prepare, prepare, prepare. Write a script, share it with friends for feedback, and revise it until it tells a powerful story. Save yourself time when collecting footage by first knowing exactly which content you're looking to use.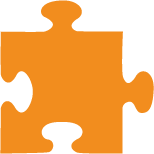 Keep it short and awesome. Keep your video under 3 minutes so that you don't lose your viewers before asking for donations and to help spread the word about your campaign.

Choose your words. If you're narrating the video, speak straight to the camera and engage your audience with eye contact. A sincere message can turn a viewer into a donor and a donor into an advocate.

Include your call-to-action. Share your specific campaign goals, and include a web link to the campaign page so they know where to go from there.

Choose powerful music. Using music can help you connect with the viewer emotionally. Music sets the tone and mood of your story. Search for royalty-free music so you won't have any copyright issues that may prevent your video from being seen online.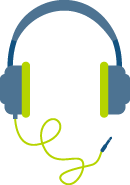 Still Stumped?
Watch
our video contest winners to learn from the best!
Check out
our tips
for making a video that won't break the bank!