Step 11: Pick a Great Platform
While crowdfunding is a fairly recent phenomenon, numerous platforms already exist to host your project and help you succeed. It is important to pick a platform that is a good fit for your goals and type of organization. Do your research, consider the options, and choose a partner that best fits your needs. Here are some things to consider:

Tools & Features
Most platforms will provide basic tools for processing donations, sharing your project on social media, posting photos and videos, and adding links to your project from your organization's website. Will your ambassadors want their own fundraising pages? Will you need integrated donor management and communication tools? Make sure those are included as well. GlobalGiving also offers various giving tools like tribute cards, recurring donation promotions, training, one-on-one fundraising support, and bonus days, which make it easy for organizations to expand their donor base and raise more money.
Fee Structure
Some platforms charge set-up fees, ongoing subscription fees, and/or fees per transaction. Be wary of platforms that are not upfront about their fees. GlobalGiving charges a 15% fee on all donations, but most donors choose to cover all or part of this fee in addition to their donation. We work hard to earn our 15% by delivering value to our partners. In fact, the average "effective" fee rate (the remaining fee once you've accounted for donors covering fees and the "crowd" of donors that GlobalGiving drives to you) is actually only 3.6%!

Ongoing Fundraising vs. One-time Campaign
Do you want to run a one-time fundraising campaign, or become part of a community of global do-gooders, with the potential for future funding opportunities and trainings? At GlobalGiving, we support crowdfunding campaigns, but also connect with our partners and networks in meaningful ways, both online and offline, to help organizations tackle their stickiest problems.
Tax Advantages
Not all platforms can give donors tax benefits for contributing to your project. Be sure to confirm the tax advantages offered by platforms you are considering if you think that will be important to your donors. GlobalGiving offers tax advantages for US donors, and GlobalGiving UK allows UK donors to take advantage of government matching funds. Other platforms may offer benefits to donors in your country, so consider all your options.


Reputation, Brand Recognition, & Vetting
A platform with a recognized name and brand can make your donors feel more secure in donating. Some platforms, like GlobalGiving, also do their own vetting of organizations, which gives donors and additional level of assurance when making a donation. The extra level of vetting conducted by GlobalGiving staff means we are trusted by over 60 corporate partners like Microsoft, Nike, and Dell, who donate more financial resources to great projects.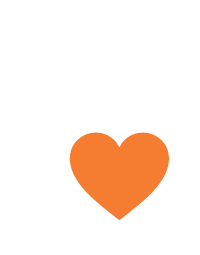 The Bigger Picture
There are many Crowdfunding platforms out there with many different business models. Consider the mission behind potential platforms to understand how they define the bottom line. GlobalGiving is a top-rated nonprofit organization; revenue from the GlobalGiving fee is re-invested into programs and services for our partner organizations. We've created a thriving online marketplace for nonprofits because we want to change the way philanthropy and development work forever. We're committed to helping nonprofits everywhere access the resources they need to become more effective at changing the world.