Your free gift when you donate $100 to: Education and Empowerment for Refugee Girls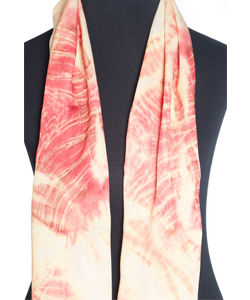 We are giving away one unique hand-dyed scarf for every donation of $100 or more. The scarves are made by participants in the Maisha Collective, which is part of Heshima Kenya's Girls' Empowerment Project (GEP). Every donation helps young refugee women and girls to access education and livelihood opportunities, learn about their human rights and to cultivate leadership skills. To date the GEP has served 210 young women, for 70% of these young women this is their first chance to receive any education.

Through the Maisha Collective, an innovative economic springboard that helps foster self-sufficiency, participants create and manage a line of unique hand-dyed scarves and other textiles. Participants are able to save money, open bank accounts, and achieve the ability to pay their own rent and household expenses. The power of purchase inspires their journey to support, empower, and ultimately protect other young refugee women.