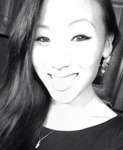 Chi Nguyen
Location: San Diego, CA
Occupation: Field Representative
My Passions: I love the non-profit world, helping people, and the outdoors. If I could spend half my time helping people with a noble mission and half my time in the outdoors, I would be one happy person indeed!
About My Inner Philanthropist (why I give): I graduated UCLA with a major in International Development and a double-minor in Global Studies and Public Health. The non-profit world has always drawn me in, and I have always wanted to help those who could really use the support. I am excited to give back by spending 6 months in Southern Africa, checking in on and coaching current partners and reaching out to potential new partners who may be a good fit for GlobalGiving!