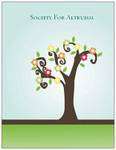 Khadi
Location: New York
Occupation: Citizen Of The World
My Passions: Striving to be an example of love and peace in the world. Giving back to the 'Village' what the 'Village' gave me. I have to thank all my friends/family who make up the Society For Altruism for their faithful donations.I couldn't do it without them.
About My Inner Philanthropist (why I give): Though hunger and illness were constant companions when I was growing up, I had many blessings and much to be thankful for. My community really was 'the village' that is so often just talked about. I thank God for my parents. The richness of my siblings and all the folks who peopled my little corner of the world. To give of yourself, to love and be loved is the greatest wealth a human being can have. There is nothing more beautiful than a beautiful smile. A warm embrace...
Khadi's Giving Stats: