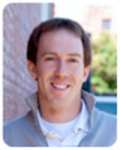 Bill Brower
Location: Washington, DC
Occupation: Field Program Officer
My Passions: Currently traveling around South and Southeast Asia visiting GlobalGiving partner organizations, meeting with new organizations and holding workshops on online fundraising.
About My Inner Philanthropist (why I give): This job as a Field Program Officer is very rewarding. I get to see the amazing things the organizations that GlobalGiving partners with are doing. And I'm getting a real education in development, seeing different approaches everyday and hearing what works and what doesn't work in a particular context.
Bill Brower's Giving Stats: