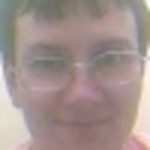 Jools
Location: Cheshire, UK
Occupation: Credit Controller
My Passions: Mum to a teenager who is my pride and joy; mad about football (soccer), I support Brighton & Hove Albion; love to travel whenever and wherever I can and I also love photography.
About My Inner Philanthropist (why I give): I was diagnosed with breast cancer in 2005, it makes you realise that you only have one life and you need to do everything you can to make it a good one. I don't have much to give (I wish I did have more) but I hope the little I can give helps others to be able to enjoy their own life more or enrich it in some small way. If someone, somewhere is grateful then that's all the thanks I need.