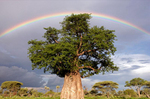 YUMI
Location: West London
Occupation: Therapist
My Passions: I am Reiki and Bach Flower Remedies Practitioner in West London. My donations are comig from 10% of a my therapy session fee therefore the clients can involve in this amazing oppotunity together. www.reikiflower.co.uk
About My Inner Philanthropist (why I give): I believe that the people who are healed will be sensible to concern about this our earth which need to be saved before we regret.