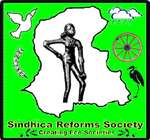 Sindhica Reforms Society
Location: Sindh- Pakistan
Occupation: Not for profit organization
My Passions: We are working for the conservation and Managment of natural resources, specially for wastewater managment and promotion through Constructed Wetlands in Pakistan.
About My Inner Philanthropist (why I give): Sindhica Reforms Society (SINDHICA) is a non for profit non-religious organization working on humanitarian grounds since its formation in the year 1993. SRS has been working in WASH and health sectors for many years and currently Co-Chairing the District WASH cluster of S. Benazirabad. SRS has completed a number of successful water and sanitation projects in a wide range of context .