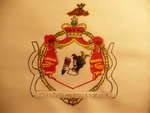 Mr Baldamar Lopez Jr
Location: Plainview, Texas United States of America
My Passions: My passion is to contribute to the human way of life. To better humanity in ways by supporting this foundation. I chose this foundation because anyone can pick a project that sparks a fire within them to donate. Giving hope to people is important.
About My Inner Philanthropist (why I give): With horrendous disasters continuing to wreak havoc on humanity the human being must care for itself. In recent times many children are taking the lead in charitable causes they are the heroes. I support the following campaigns; Oxfam America, Polaris Project, Earth Justice, Caputo Children's Fund, Shot At Life, Human Rights, Alzheimer's, Groundswell (Nuns), International Red Cross Red Crescent, Survival International. I support them either financially, politically, or through advocacy.
Mr Baldamar Lopez Jr's Giving Stats: