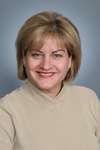 Lynn
Location: Eden Prairie, Minnesota, USA
Occupation: Real Estate
About My Inner Philanthropist (why I give): I support TAFCOM as I believe that the directors have exemplifed a strong longstanding commitment to their community and are wise stewards of the resources entrusted to them. I believe that contributions to TAFCOM directly impact the quality of life for so many by serving the core elements of human dignity through education, social services, employment and disease mitigation. Thank you TAFCOM for your enduring efforts.
Lynn's Giving Stats: