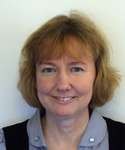 Helen
Location: Norfolk, UK
Occupation: Student Midwife, Registered Nurse
My Passions: Activist against Female Genital mutilation/cutting (FGM/C) has been a passion for several years. I care about human rights, the education of girls and women's empowerment.
About My Inner Philanthropist (why I give): I give because I care and want to make a difference, however, small.
Helen's Giving Stats: