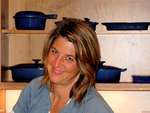 Rachel
Location: Delavan
Occupation: estate manager
My Passions: gardening, painting, environmental stewardship,horses, music,
About My Inner Philanthropist (why I give): I have been blessed with an education and opportunities many women in the world haven't. I feel it's our responsibility to make sure every woman has an education and an opportunity to follow her dreams and create a life lived to the fullest. We need to care for each other to make this world a better place for all.