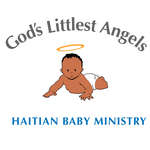 God's Littlest Angels - Haiti
Location: Haiti
My Passions: GLA has ministered to the children of Haiti since 1994 through medical care, sponsorship programs, and has been involved in international adoptions.
About My Inner Philanthropist (why I give): God's Littlest Angels is dedicated to helping the children and families of Haiti by providing intensive nursery care for premature, malnourished, and abandoned children . We will assist in seeking outside help for children needing surgical or medical treatment not available in Haiti. We will also assist in placing abandoned children with adoptive families. Our purpose is to help the children of Haiti in any way we can and to spread the word of God to each person we serve.
God's Littlest Angels - Haiti 's Giving Stats: