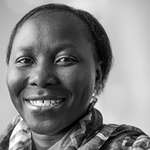 Hope
Location: Kampala, Uganda
Occupation: Executive Director
My Passions: I truly know that we are making a difference and saving lives as we carry out work with Karin Community Initiatives Uganda. I believe that working together we are saving more lives with this work, and we are not just saving lives but improving lives.
About My Inner Philanthropist (why I give): I fully appreciate that my work with Karin Community Initiatives is my calling. It is my goal to help and unite my community. Through my work, I can constantly give and know that my work will result in a better life for others. I am driven by the knowledge that many people have endured incredible pain, anguish and challenges in their lives, and together we can work towards a better future.